Differences Between Sweet Potatoes and Yams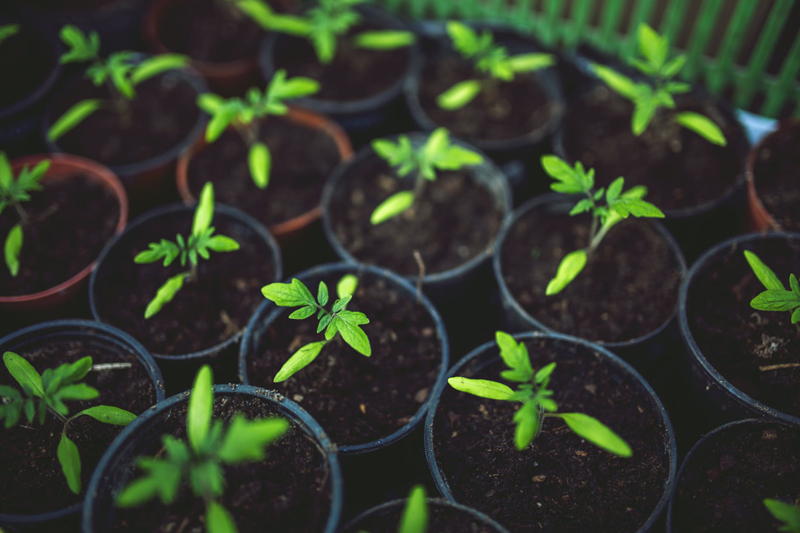 Yams are often confused with sweet potatoes, although they are not even related. Some of the differences between yams and sweet potatoes are the yams have more natural sugar, with a higher moisture content. Another difference between the two is in their looks. Yams have a black or brown skin that looks like tree bark. Sweet potatoes have a thin brown skin. Depending on the variety, the flesh or inside of the yams is off-white, purple or red in color. Yams came to America in 1676. The word yam comes from the African word njam, myami or djambi. This means to eat. A yam can grow over seven feet in length. Now that is a lot of yam for one meal.

Sweet Potato Facts

Sweet potatoes are native to the tropical parts of South America, dating back 5,000 years. Sweet potatoes have been found in Moche ceramics that date back to 300 A.D. They are used with white potatoes, or used instead of pumpkins. Sweet potatoes vary in the color of their flesh. The darker the orange flesh, the more beta carotene they will have.

Sweet potatoes have vitamin A. This vitamin is essential for maintaining your eyesight. Vitamin A helps your eyes to adjust to light changes and it helps keep your skin healthier. Vitamin B6 helps your body convert proteins into energy. Vitamin B6 is also important to help keep your brain functioning. Most people know that vitamin C helps you from getting a cold. We try to up our vitamin C levels when we have a cold, because it boosts our immune system. But vitamin C does more. It deters cell damage, helps your wounds to heal and it is important for healthy teeth and gums. The vitamin E and copper found in sweet potatoes is important for your cardiovascular and nervous systems. Iron is essential for healthy blood as your blood transports oxygen in your blood stream. Manganese breaks down the Vitamin E and B1 found in the sweet potatoes and it also breaks down your excess amino acids, fat and cholesterol so you have more energy.

Benefits of Sweet Potatoes

If you are watching your cholesterol or saturated fat intake, sweet potatoes are low in both of these. Just by eating one sweet potato, you will be giving your body half the recommended amount of vitamin C. Sweet potatoes are also high in beta carotene. Beta carotene, vitamin c and vitamin E are anti-oxidants. Everyone's' body needs antioxidants, because it helps your body to get rid of free radicals.

So why is eliminating the free radicals from your body a good thing? It helps lower your chances of cancer and heart disease, while building up your immune system.

If you are looking for more fiber in your diet, then sweet potatoes are a better source than a bowl of oatmeal. Better yet, one sweet potato has only 120 calories.

Sweet potatoes also help people who suffer from osteoarthritis, rheumatoid arthritis and asthma. They contain manganese, potassium, copper and iron which help reduce inflammation in your body. People with diabetes can eat sweet potatoes because they contain no processed sugars.

Vitamins and Minerals in Yams

Nutritionally wise, yams are basically the same as sweet potatoes, but they are not as rich in vitamins and minerals as the sweet potato.

Picking Out Sweet Potatoes

Look for plump, firm, medium-sized sweet potatoes. They should taper at both ends. Do not buy any sweet potatoes that have cuts or bruises on them. If your sweet potatoes become mushy, throw them away. Some people cut the mushy areas off, but sometimes the sweet potato will retain an unpleasant flavor. Store the sweet potatoes in an area that stays above 50 degrees, but do not store them in the refrigerator. If the temperature falls below 50 degrees, your sweet potato will develop a hard core and a strange taste.

Now you can include more sweet potatoes in your diet and feel good about it.


Related Articles
Editor's Picks Articles
Top Ten Articles
Previous Features
Site Map





Content copyright © 2021 by Gail Delaney. All rights reserved.
This content was written by Gail Delaney. If you wish to use this content in any manner, you need written permission. Contact Gail Delaney for details.