Creating A Calm Environment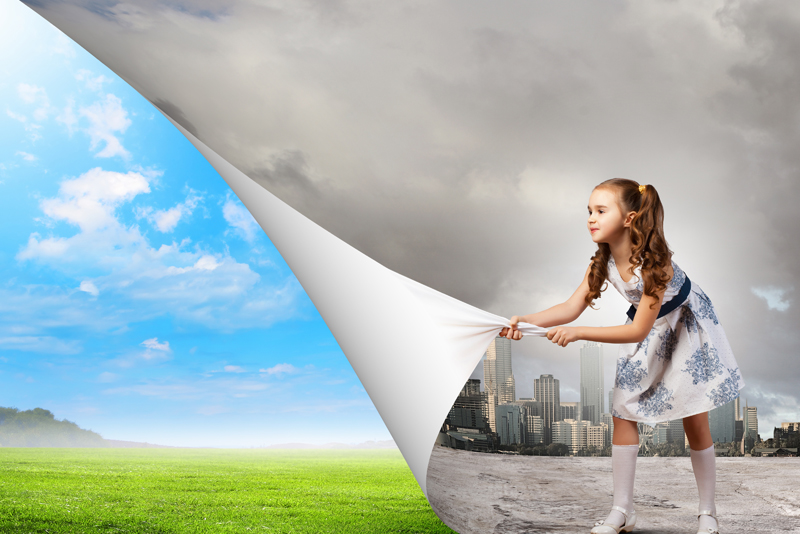 The bedroom is your haven from the world of chaos. A place you can go to rest, relax, and dream of far away places. Nothing is more blissful than lying down on a fluffy bed and drifting off to la la land in the peaceful night. Well wake up! The reality is most of us actually bring our work and anxieties to bed with us. For some the bedroom is just another office and tranquility is never achieved. But don't worry there is a solution. You can create a peaceful and calming environment that leaves you feeling refreshed come morning, instead of wanting to hide under the covers.

First, let's look at the room itself. What color is it? Fire engine red? Feng shui enthusiasts would consider this color too yang for a bedroom. Your bedroom should be a calming color that induces tranquility. Think airy blues, and light greens. Even warm tones create a feeling of comfort. The choice of paint you choose is important too. The last thing you want is the noxious fumes from paint causing headaches. Look for eco-friendly paint that's low in VOC's (volatile organic compounds). There are many brands to choose from. I've even found one manufacturer who will scent your paint order with essential oils! It lasts about three months, but smells divine which helps to eliminate the need for those chemical laden air-fresheners.

Next, let's look at your floor coverings. Do you prefer the plush feel of carpet, the traditional look of hardwood, or are your floors covered in cold stone tiles? Carpets and woods are ideal choices for the bedroom. If you like carpets there are plenty to choose from in the eco-friendly market. Look for wool carpets. Stay away from synthetics and nylons. These usually have been treated in formaldehyde and will continue to off gas. This can be harmful if you have little ones crawling around - children and pets. Wood floor coverings are another option. With bamboo gaining so much popularity and many companies using reclaimed wood you should have no problem finding something to suit your taste. You can also have your existing floors refinished. Be sure to tell your re-finisher to use environmentally safe, water-based stains.

Let's now look at the lighting in the room. Many may cringe at the thought of adding fluorescent lights in the bedroom. Another more palpable option could be dimmers for your existing light fixtures. By putting your lights on dimmers you can reduce your energy usage by keeping your lights down low. It still wouldn't hurt to change out the bulbs of any task lighting to compact fluorescent bulbs.

The next important feature in the bedroom is, of course, the bed. Thanks to the green movement there are many design stores that cater to green living. Beds and its coverings can be found in organic cottons, and hemp. Sheets come in a variety of styles and colors in organic fabrics, even bamboo! Pillows are now filled with buckwheat hulls for comfort. Many of the colors are natural dyes which work with any color palette.

And what about the mess! Books and paper are on top of nightstands. The TV is an eyesore, sitting on top of the dresser. Clearing up clutter is an important part of creating a tranquil ambience. I call clutter "silent noise". No one can really relax in a noisy environment. When cleaning up clutter think of creative ways you could actually use it. A stack of oversized books could be a stand for a lamp or vase of fresh flowers. Group like items together (e.g. all pictures displayed together on one shelf) so it looks intentional. Store your TV in an armoire. That way when it's not in use you can close the doors. An alternative would be to use a pretty scarf or fabric to cover your TV. Feng shui scholars suggest this is most important at night when you are sleeping. It's disruptive to the harmony of the environment to have reflective surfaces facing the bed.

When choosing furniture for your room, pay attention to the construction and quality of the pieces. Items made from particle board with glue will not last as long as solid wood construction with joinery. If you're a do-it-yourselfer scour vintage stores and flea markets for some quality pieces you can refinish yourself. It doesn't get more eco-friendly than finding new homes for old things.

The extra accessories in your bedroom should be in line with the type of environment you want to create. Soy wax candles, a cozy chair (bean bags are eco-friendly and surprisingly comfy!), a throw for snuggling; all these things help to make the bedroom environment the comfortable haven it should be.


You Should Also Read:
The Environment and Your Health


Related Articles
Editor's Picks Articles
Top Ten Articles
Previous Features
Site Map





Content copyright © 2023 by Arcadia Maximo. All rights reserved.
This content was written by Arcadia Maximo. If you wish to use this content in any manner, you need written permission. Contact Farjana Amin for details.