Outdoor Summer Art Projects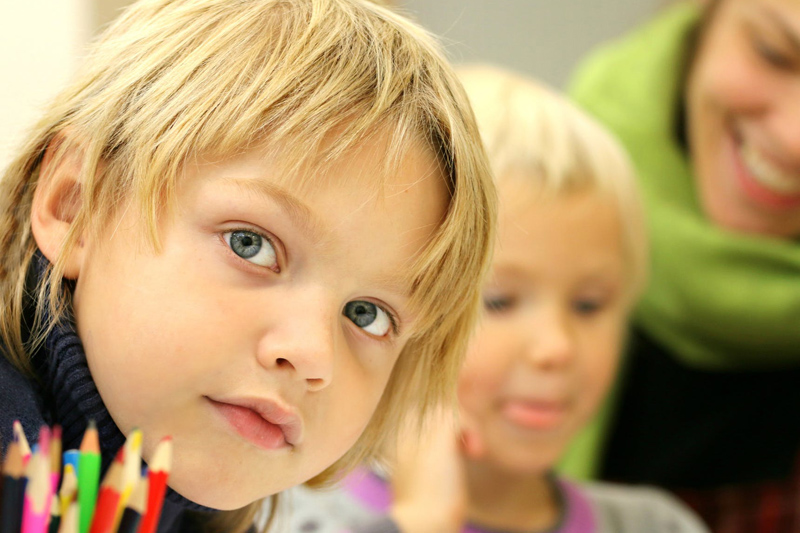 Summer is a season where kids love being outdoors. Who can blame them? It's warm, sunny, and beautiful; after a rainy spring they are ready to soak up the sunshine. For some extra summer fun, try bringing an art project outside. Read on for some outdoor summer art projects that are sure to please your budding artist.

1. Leaf Painting: Help your kiddo find some leaves of varying sizes and texture. Bark, sticks, and pinecones also make interesting paint brushes. You could use these new "brushes" with sidewalk chalk paint on the sidewalk or regular paint on paper.

Recipe for sidewalk chalk paint:
*Mix equal parts of water and cornstarch
*Add in food coloring to create the desired color
*Note: A muffin tin works well for multiple colors. Mix the cornstarch and water in a bowl and then pour a small amount in each muffin cup. Then add the desired color to each individual cup and stir.

2. Ice Cube Painting: Mix water and paint and freeze it in ice cube trays. You can also use food coloring mixed with water. Let your kids explore with the ice on a piece of paper or on the sidewalk. They will have so much fun playing with the ice as it begins to melt and leaves color markings on the paper.

3. Nature Collage: Help your child collect items from around your yard or neighborhood. Give them paper and glue and help them create a collage with the items they collected.

4. Messy Feet: Put washable paint on a rimmed cookie sheet, cake pan, or anything that will contain the paint and is big enough for little feet to fit in. Spread out a large tarp, old sheet, or large paper. Place the container(s) of paint at one end of the tarp. Dip your child's feet in the paint and have them walk across the tarp creating rainbow colored footprints. Get creative! Let them run, leap, tip toe, crab walk, etc. across the tarp. For easy clean-up let them run through the sprinkler afterwards to get the paint off their feet. For another variation, you could use sidewalk chalk paint and your driveway to create rainbow footprints.

5. Water Stamps: This is a super simple art project that can be brought out without any planning, set-up, or messy clean-up afterwards. You need a bucket of water and a variety of sponges. Show your kiddo how to dip the sponge into the water and then create a print on the sidewalk. The Dollar Tree always has really cute animal sponges that are great for this activity, or you can buy regular rectangle sponges and cut out other shapes.

In some cases art projects are set up with an end product in mind, but these are not. These five projects are meant for kids to have a blast enjoying the art process rather than creating a "masterpiece." Go outside and relax in nature while your preschooler is enjoying their art experience.




Related Articles
Editor's Picks Articles
Top Ten Articles
Previous Features
Site Map





Content copyright © 2023 by Amy Tradewell. All rights reserved.
This content was written by Amy Tradewell. If you wish to use this content in any manner, you need written permission. Contact Amy Tradewell for details.