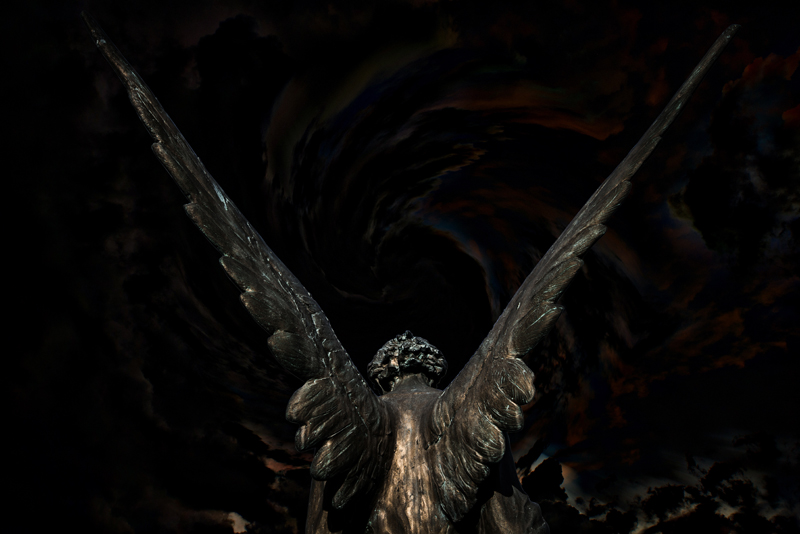 OK, this is on the very fringes of hard rock but the latest record by Alicia Marie has its moments of toughness that merits a mention in this category. The Los Angeles singer-songwriter's latest record "Smoke and Mirrors" is an excellent set of 10 cuts that all sound fiercely personal, as if she is just recording her thoughts to music as she goes from one experience to another.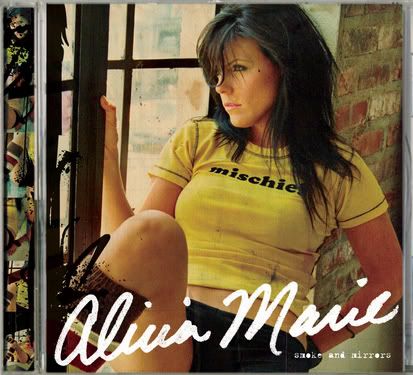 The set starts off with the bleak sounding "I Don't Believe in Love." The first verse is very understated before the guitars crank in and the awesome chorus takes your ears prisoner. This is one of the best tracks on the record. Alicia's voice is simply arresting. It has that Alannah Myles, seductive quality about it that makes you drop whatever you're doing to listen.
Possibly my favorite track is the next one, "Crying on the Inside". It's led by Alicia's piano which stands out nicely and is only beaten by her voice that just exudes emotion. As with the first track, the background vocals are deftly arranged by Ronnie Borchert who produced the CD. He also co-wrote two tracks along with Alicia who wrote everything else.
Almost as good and in the same vein is the next track "The Honest Approach" which carries the same emotional weight as the previous one. Alicia has a real talent at crafting choruses that are as haunting as they are memorable. "I Know" adopts a more rocking-out stance and shows that she can hit the road with a shake-your-ass riff with the best of them.
"New Year's Day" is another emotional gripper that can be either taken as an ode to a lost love or someone who passed away. Only Alicia knows for sure. Nice piano on this cut. "Love Letters" is a solid track and while it is not as strong as some of the others, has enough melodic clout to make it more than a throw-away.
"Painting Your Faces" brings the guitars back out for the chorus which is surprising because the verses all begin meekly before showing some strength. In retrospect, it is not so surprising from a girl who lists Motley Crue as well as Frank Sinatra as influences. The record closes out in a quiet introspective way with "The Boulevard", a song that seems to speak about personal perseverance.
"Smoke and Mirrors" is a very, very good record that shows some great songwriting as well as an effective emotional and honest delivery. Alicia Marie doesn't have the best voice in the whole pack. It is better than most however and you believe that she is putting her whole self into each song. Nothing sounds contrived or forced and there is nothing here that would make you arch your eyebrows and press the skip button. Also, the sparseness of the ways the songs are constructed allowing the piano to shine through while the guitars support when needed. Full emphasis is placed on Alicia's vocal delivery and that, along with the excellent songs, are ultimately what makes this a record a winner.
You Should Also Read:
Alicia Marie MySpace
Alicia Marie website


Related Articles
Editor's Picks Articles
Top Ten Articles
Previous Features
Site Map





Content copyright © 2019 by Morley Seaver. All rights reserved.
This content was written by Morley Seaver. If you wish to use this content in any manner, you need written permission. Contact Morley Seaver for details.