Fairyland, Battlelore, Edenbridge, Die Verbannten Kinder Evas, Trail of Tears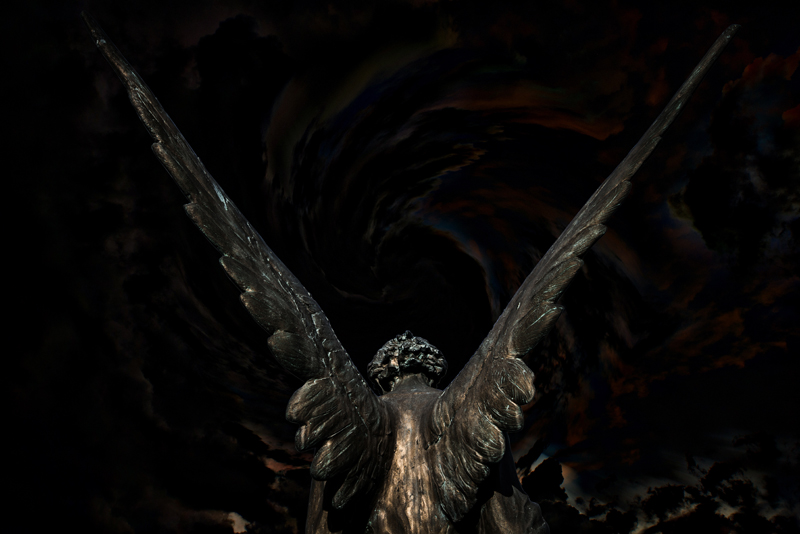 Fairyland
The Fall of An Empire (Napalm Records)
French symphonic power metal outfit Fairyland have crafted a dreamy, yet exhilarating ride for their latest record. With a revamped lineup, the quintet veer between orchestral-tinged metal that feature soaring vocals courtesy of Max Lerclerqc and finger-melting guitar runs from Anthony Parker. The keyboard trappings of Philippe Giordana are a major component of the band as well. While all the record is terrific, "The Story Remains" which helps close out the record, is quite notable for combining all the band's best elements into one song.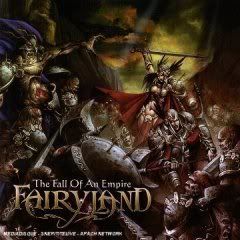 Die Verbannten Kinder Evas
Dusk And Void Become Alive (Napalm Records)
This is an exceptionally beautiful record, although darkly so. The band is a project featuring Richard Lederer who handles synthesizers and vocals. Front and centre however, is the impressive voice of Christina Kroustali. Quite different than most of the music on Napalm, this is almost like soundtrack music. The instrumentation is sparse and dramatic, allowing for the neo-classical vocals to shine. Depressing but uplifting at the same time.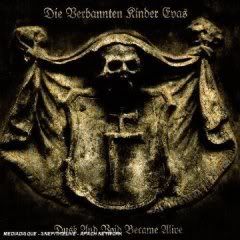 Edenbridge
The Grand Design (Napalm Records)
Edenbridge is an Austrian symphonic metal band with a dynamic lead vocalist in the form of Sabine Edelsbacher. A lot like Sarah Brightman, she is as comfortable singing the prog-metal songs in regular keys as she is scaling the heights of the loftiest notes. Overall, their new record is a lot like one of the most alluring tracks "A Most Beautiful Place Indeed".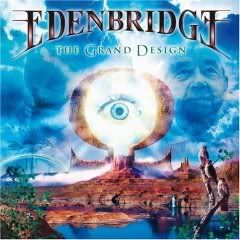 Trail of Tears
Existentia (Napalm Records)
Outstanding latest release from the Norwegian band. During recent years, the band has utilized more of Kjetil Nordhus (also with Green Carnation) and his voice sounds terrific when set alongside growler Ronny Thorsen and guest female vocalist Emmanuelle Zoldan. The material is bombastic but heavily melodic and easily the best record they've done. Standout track for my money, is "Venom In Side My Veins" which delivers the aggression alongside the ear-friendly melody in a manner which will make other bands weep. Unfortunately, following the release of this record, half the band quit. Thorsen has pledged it will go on and actually has lured original female vocalist Cathrine Paulsen back to the fold. Whether they can top this excellent release, however, remains to be seen.
Battelore
Evernight (Napalm Records)
This is the fourth record from Finland's Battlelore and possibly their best. As always, the lyrics and shape of the band are immersed in Tolkien-style lyrics about Middle Earth. There is a sort of baroque aura of this band that utilizes growly vocals (courtesy of Tomi Mykkanen) and soothing female vocals (via Kaisa Jouhki). The material is comprised of epic soundtrack-type music that chugs down the hills and valleys of sound, taking you on a little adventure along the way. Progressive yet energetically engaging.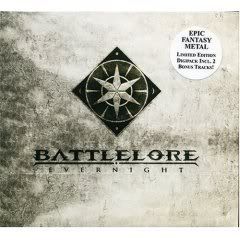 You Should Also Read:
Fairyland website
Die Verbannten Kinder Evas website
Edenbridge website


Related Articles
Editor's Picks Articles
Top Ten Articles
Previous Features
Site Map





Content copyright © 2019 by Morley Seaver. All rights reserved.
This content was written by Morley Seaver. If you wish to use this content in any manner, you need written permission. Contact Morley Seaver for details.