GMT (Guy, McCoy, Tormé) - Bitter & Twisted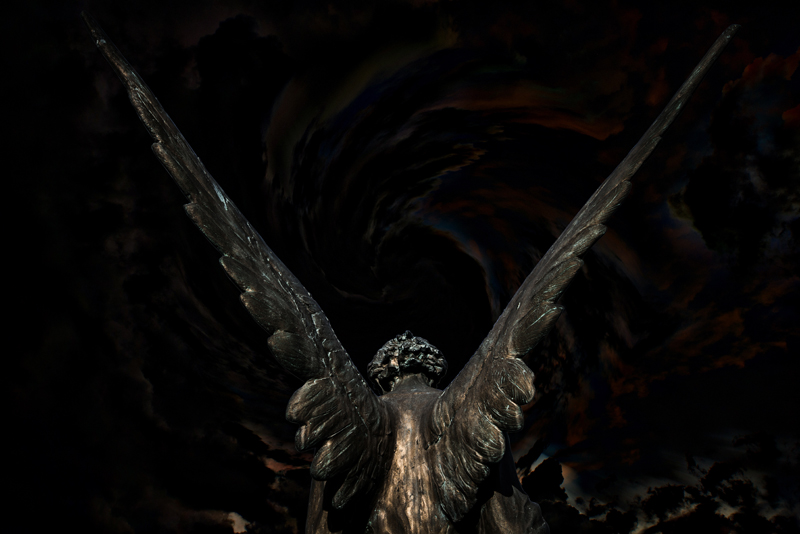 Forget all this Dragonforce talk and the new coming of the guitar bands. Take one listen to
Bitter & Twisted
by GMT to make you remember what six-strings should sound like. Skip these 50,000 notes in one bar. Bernie Tormé makes you forget about them all with just his tone on 1 note. This is a new band from the ex-Gillan/Desperado/Ozzy guitarist not mention his own bands, Electric Gypsies and Tormé.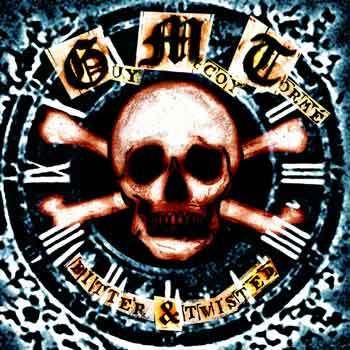 Here he is joined by ex Gillan/Mammoth/Samson/Belladonna bass player John McCoy and drummer Robin Guy who has been too many bands to mention. This is a gritty guitar-driven record that is simply a joy to listen to and one that can be enjoyed by greybeards such as me as well as younger guitar fans.
Bitter & Twisted
begins with a furious pace on the explosive (sorry) "Cannonball". McCoy and Guy crank into a belligerent rhythm that sounds like a brontosaurus locked in a tea shop. Then comes Tormé's chainsaw guitar that powers this entire affair. As a vocalist, Bernie will never be confused with Bono or Ian Gillan but his voice totally fits this style of music.
One of the best moments of the record is the adrenaline rush of the second cut "Rocky Road". Guy sets off the war drums at the intro, ushering in a punk-ish type song that sounds like a cross between Whitesnake and The Clash. There's one of those pub inspired choruses that sounds like a Friday night just before too many Guinness are consumed.
The title track is excellent with a slower and nastier guitar crackling like an electric fence, propelling this to one of the highlights of the record. "Can't Beat Rock N Roll" is equal to the task with a chorus that makes you want to jump on a chair and throw the devils horns. OK, maybe that's just me!
Things are tempered for a bit with the bluesy "Down to Here", another terrific cut that sounds like early Stones. "No Justice" takes off like galloping horses, especially on the chorus where it threatens to run away with itself. The deadly sharp bass of McCoy starts off "Miss the Buzz", a solid cut with a surprisingly great chorus.
"Longer Than Tomorrow" starts off with a riff so jagged that my ears have abrasions. A tremendous chorus rewards the listener along with a delicious solo that's brief but tasty --- sort of like a dirtier Bill Nelson.
One of the most surprising cuts and possibly the best part of this album (though it's hard to pick on a treasure trove like this) is the laid back "Summerland" which is also kind of Stones-ish. It's a slower cut but it's still hard to constrain the quickly-rousted guitar of Tormé which snarls during the choruses. An awesome cut!
The stately "DeIreadh An Samhradh" (which apparently is Summer's End in what I guess is Gaelic) is a gorgeous piece of music that is all atmospheric and the only complaint is that it would have been good to finish off the record with it. Perhaps it was originally however, and the raucous "Vincenz O" elbowed its way into the position. A perfect closer to end on a high note, this song is heavy yet fluid, sort of like a a Viking in perfect pillage mode while riding a shopping cart. Is that a bicycle bell on the final note? What the heck, eh?
This is a surprisingly strong record. Everybody knows Bernie Tormé can play guitar. What I and perhaps others forgot is that he can write an awesome song as well and in fact not one, but 11 of them. Any Whitesnake, Deep Purple, Thin Lizzy, Gary Moore or similar fans out there, you absolutely have to check out this CD. It is one of the sleeper records of the year. And for the younger set, if you want to hear some guitar with feeling and not just a blender spewing notes, check out a real master.
You Should Also Read:
GMT website
GMT MySpace


Related Articles
Editor's Picks Articles
Top Ten Articles
Previous Features
Site Map





Content copyright © 2019 by Morley Seaver. All rights reserved.
This content was written by Morley Seaver. If you wish to use this content in any manner, you need written permission. Contact Morley Seaver for details.