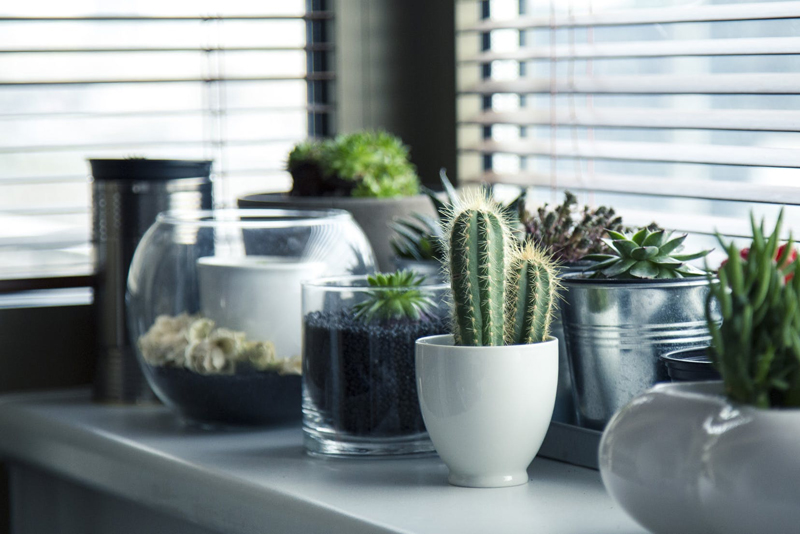 Mealybugs are pretty disgusting. I mean, as far as plant pests go, mealy bugs are the only ones that really make me cringe. They are a type of soft-bodied scale insect that secretes a white waxy substance giving them a fluffy cotton look. Imagine a mass of living goo covered in tufts of fuzz, expelling sticky honeydew all over your beloved plant. It's horrible!

The damage caused by mealybugs can be a little hard to detect. There may be a general decline in the vigor of the plant as the insect sucks out nutrients. The honeydew is what causes most of the problems. Fungus such as sooty mold can grow on the honeydew, decreasing the amount of light available to the plant for photosynthesis. Sooty mold can also be a general detraction from the appearance of the plant, but it can be washed off with soapy water.

These bugs are great at hiding. Most infestations go undetected for quite a while, until the population has exploded. Mealybugs like to get into those nooks and crannies where they are hard to remove. You will often find them on the undersides of leaves or on plant stems, but they really love to get inside the sheaths and between the pseudobulbs of orchids. They can even be found within the soil, feasting on your plant's roots or rhizomes. Really, they could be anywhere.

Mealybugs love to travel. If you make the mistake of bringing home an infested plant, the insects might just take a walk over to the plant next to it. This is where they can be a bit tricky: like I said, they love to hide. Mealybugs will hang out under pots or under any lip or rim in the area. If during their travels you treat your plants to eradicate the invaders, the mealybug who was still in the process of crossing your coffee table may survive to re-colonize your plants!

Now that you are thoroughly disgusted, I'm sure you want to know how to get rid of these waxy, white nuisances. Unfortunately, it's not easy. In the greenhouse industry, it is often thought that once you've gotten mealybugs, you can never really be free of them. I have only found a mealybug in my home one time, and I immediately discarded the plant. This was mostly because I had been spending too much time dealing with insects right around then, but sometimes, its best to throw the plant away.

If you would rather not part with your plant, there are a few treatments you can try. The easiest would be dabbing the insects with isopropyl alcohol. This is just regular rubbing alcohol, which you can find at any grocery or drug store. I usually use the one with the 70% concentration, especially for my orchids. Cotton swabs work great for this: just drop alcohol into the areas where you can't see or reach, and remove the insects in the areas where you can. Alcohol will dry out the insects and kill them, at all life stages. You need to repeat this treatment several times, about 9 or 10 days apart. Be sure to wipe down any areas of the plant that appear to have white, pink, or yellowish residue as these may be groups of tiny young hatchlings.

Another method of treatment would be a horticultural oil, or neem oil. These should be used as the container recommends, but you can alternate treatments with alcohol treatments for possible greater success. Mealybugs tend to build resistance to pesticides quite readily, so I would forgo this route unless other methods have not worked.

Remember, mealybugs can make their way into soil, so re-potting and / or treatment of the roots may be necessary. Hopefully this will be a beneficial resource should you ever have to deal with these disgusting little bugs. Personally, I hope you will never need it.
This site needs an editor - click to learn more!

You Should Also Read:
Insects and Diseases
Houseplants Newsletter




Related Articles
Editor's Picks Articles
Top Ten Articles
Previous Features
Site Map





Content copyright © 2022 by Lisa Beth Voldeck. All rights reserved.
This content was written by Lisa Beth Voldeck. If you wish to use this content in any manner, you need written permission. Contact BellaOnline Administration for details.