Principles of Analyzing Sound in Poetry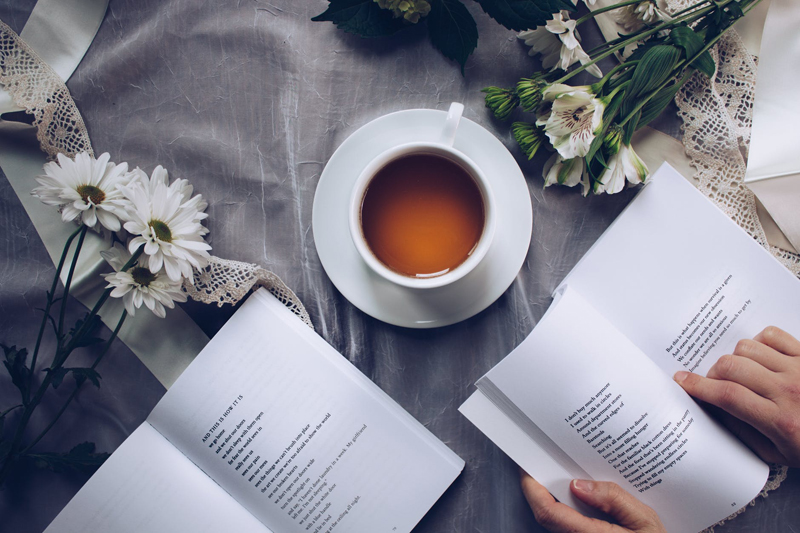 When constructing a poem, poets don't simply throw words onto paper or produce them from thin air. Poets choose words carefully for their meanings, for their connotation—and for their sounds. While choices may not always be completely conscious, the role that the sounds of words play in the finished product is undeniable.
There are a variety of sounds and sound patterns that can be utilized in poetry. The same sounds can convey different meanings depending on the context of the poem.
One of the most familiar stylistic devices is
rhyme
. In English poetry, rhyme is defined as identical or similar sounds at the end of lines. "The old dog barked backwards without getting up / I can remember when he was a pup" is an example of a rhyming couplet (pair of lines) by Robert Frost.
Groups of similar sounds occurring together can be another type of stylistic device. There are three basic types of this device:
Similar initial sounds (first letters) is alliteration. "Wade won't waltz willingly" is an alliterative sentence.


Similar vowel sounds is assonance. "Murder urges, scourges and purges a cur" uses assonance.


Similar sounds used throughout words is consonance. "Pimpled, purple-faced Peggy jumped up repeatedly" has 'p' sounds at the beginning, middle and end of words. This device used with 's' or 'sh' sounds is sometimes called sibilance: "Hissing snakes slither silently," for example.
Also, the particular sound or types of sounds which appear in a poem convey the meaning of the poem. For example, if a poem has repeated 's' sounds and mentions snakes, the sound of the words is evoking the imagery of the poem. In this way, the poet reinforces his or her imagery through the reading of the poem. Another poem, however, could use the 's' sound as a sigh, whispering or silence. Identifying the sound patterns of a poem only helps us to understand its meaning if we can relate the two.
When analyzing the sounds in a poem, try highlighting, circling or underlining similar sounds throughout the poem. If there are rhyming lines, assign them a letter and look for a pattern. In part two of this article, we look at "Dreams" by Langston Hughes. The rhyme scheme of this poem is ABCB ADCD, with 'C' as a 'slant' or imperfect rhyme. You may have to read the poem aloud to get a feel for its sounds, rhyme and rhythm.
Once you've identified patterns in the sounds of the poem itself, think about what kind of response, feeling or effect they evoke in you. Does a group of 'p's make you feel "peppy"? A series of 's's make you feel "silence"? Think of several effects that might be evoked by the sounds, then think about the imagery, meaning and message of the poem. Which of these feelings works with the poem's meaning, imagery and message? Keep these feelings and effects in mind as you continue to analyze the poem.
---
Learn more about interpreting poetry with
A Poetry Handbook
by Mary Oliver or focus on the function of sound with
Sound and Form in Modern Poetry
by Harvey Gross and Robert McDowell.
You Should Also Read:
Practice Analyzing Sound in Poetry


Related Articles
Editor's Picks Articles
Top Ten Articles
Previous Features
Site Map





Content copyright © 2022 by Jordan McCollum. All rights reserved.
This content was written by Jordan McCollum. If you wish to use this content in any manner, you need written permission. Contact Karena Andrusyshyn for details.