Fun Stuff - Design a Mug Rug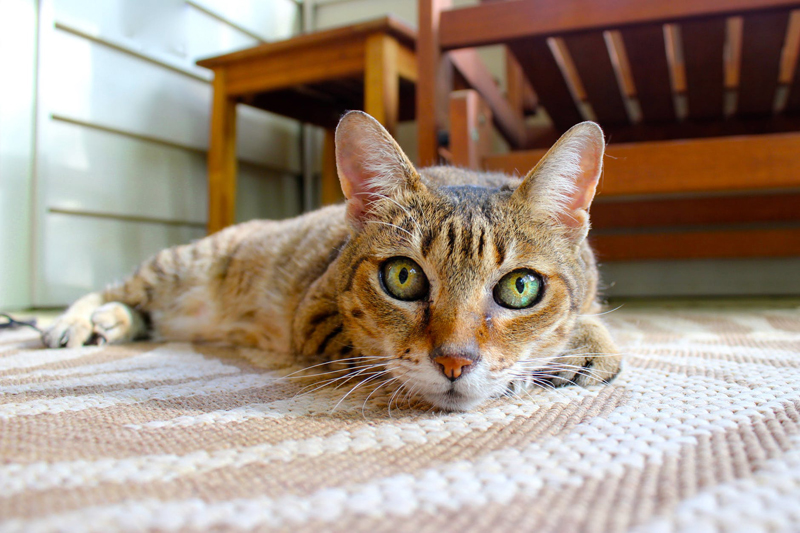 Think Small; think Mug; think Rug.

And why not? We have coasters made of glass, stone, plastic and the like. They are great in formal situations, easy to wipe and put back in their containers.

But when I am working at my computer somehow the hard coaster does not fit in. Of course that is personal, but I really like something that sets itself off from the other hard things on my desk, and from the paper. The rug also tells me where to put my cup, yet if I want to move it, I can just slide it over.

The name "mug rug" was new to me when I heard rug-hooking artists in Quebec talk about it. I liked the idea and was eager to adopt it.

After knitting round rugs for the floor, this seemed but a small step to take. While a knitted round rug falls into the category of small projects, a mug rug is a mini project that can be finished in one session. It is great for gift giving as well.

This projects starts with a mere 8 stitches. This is a round rug, which is accomplished by diminishing the stitches on one side and leaving the unknit stitches on the needle. Each of the 11 or so sections is completed when the last two stitches have been knit. Then all stitches are knitted and the process begins again.

Short description
Cast on eight; *knit eight, return eight; knit six, return six; knit four, return four; knit two, and return two. REPEAT*
Twelve of these routines will make a small round rug of about 3.5 to 4 inches. To finish the round, sew or knit the last section to the first section and tighten the center.

Design?
How simple can it get? It can be as simple as knitting the whole round in one color except for one segment, which is knitted in a contrasting color.
If you receive visitors at your desk and you offer coffee, a set of such simple coaster will be a nice touch.

-If you want to make more than one coaster, why not make mood coasters? Something to brighten your day perhaps, or reflect the mood you are in. It's a fun thing to do.

That's for the simple stuff. As a rug maker you may want to use your creativity. This segmented circle - like a pizza – lends itself well to
variations. Usually it takes 11 to12 segments to complete the circle.

How do you get the creative juices flowing? How do you make decisions about color? One way is to choose a theme. A theme forces you to come up with new color combinations. For example, if you let the months of the year inspire your design, you will be surprised how this creates a totally different flow of colors. You can simplify that to the four seasons of the year and again get a different result. Or think of a rainy day, or a sunny day. Does that not immediately change the color palette you use?

So here are some ideas and some variations. No doubt you will think of other possibilities. Mug rugs galore to accompany your morning or evening brew.


This site needs an editor - click to learn more!

You Should Also Read:
Yarn Magic
Knitted Rugs
Knitted Rugs can be Round or Half Round




Related Articles
Editor's Picks Articles
Top Ten Articles
Previous Features
Site Map





Content copyright © 2022 by Iris ten Holder. All rights reserved.
This content was written by Iris ten Holder. If you wish to use this content in any manner, you need written permission. Contact BellaOnline Administration for details.