Recognizing and Treating Root Rot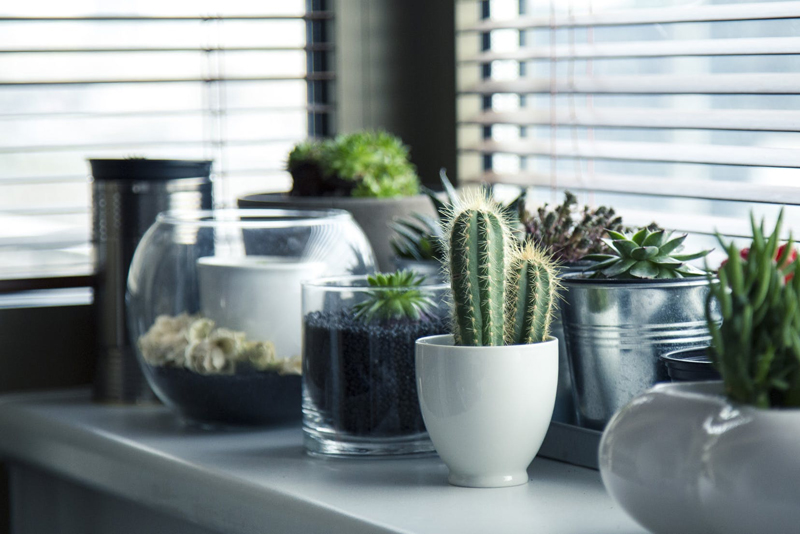 The number one way that people kill their houseplants is by over-watering them. Under-watering is easier for a plant to recover from because when you finally remember to water it, it can recover. Over-watering can be a much more serious problem, and much more difficult to repair once the damage is done.

Most plants prefer the chance to dry out a bit between waterings. Roots require oxygen, as well as water, so it is important to find a balance. When you over-water, the roots are likely to begin rotting. When a plant's roots have rotted, it can no longer take up water or nutrients. Because of this, the symptoms of root rot can look like a nutrient deficiency, or even like the plant isn't getting enough water. The water may be there, but the plant can't take it up.

The key with over-watering is recognizing the signs before the plant is too far gone. Common symptoms of root rot are yellowing leaves, leaves falling off, wilting, and brown mushy spots on the plant. If you are able to take the plant out of the pot, you can examine the roots and actually see if they are rotten. Rotten roots will be brown and mushy, and may have an unpleasant odor. Healthy roots will be white (or sometimes green) and firm. If you see these symptoms and act right away, you may be able to save the plant.

So what can you do if you have been a bit heavy-handed with the watering can? The first thing you should do is un-pot the plant and using a sterilized cutting utensil, trim away all the dead roots. If the damage is extensive, you may want to prune some of the upper portion of the plant. In the case of orchids, you will not want to prune any leaves. The plant will use energy from some lower, older leaves to sustain itself until new roots have developed and then drop them when it is ready.

Treat the roots with a fungicide before you replant it. I recommend products that are neem based as it is very effective and non-toxic to humans and animals. Re-pot the plant with fresh, lightly moist soil. It is important to avoid watering heavily, but the plant will still need some moisture.

After you have treated and re-potted the plant, water sparingly in the weeks to come. Be observant and see how your plant responds to the emergency care. Depending on the severity of the damage, the plant may still die. Keep an eye out for new growth, which should begin in a few weeks if the plant is going to recover.

You may resume a regular watering schedule for the plant when it shows new growth; just remember to go a little lightly on the water until you are sure that the plant is growing again. Avoid fertilization, also, until new growth is observed. With luck, your plant will recover and will live to brighten your home once again.




This site needs an editor - click to learn more!

You Should Also Read:
Repotting a Plant
Houseplants Newsletter




Related Articles
Editor's Picks Articles
Top Ten Articles
Previous Features
Site Map





Content copyright © 2022 by Lisa Beth Voldeck. All rights reserved.
This content was written by Lisa Beth Voldeck. If you wish to use this content in any manner, you need written permission. Contact BellaOnline Administration for details.