New releases by A Static Lullaby, Die Hunns, Valient Thorr and Imperial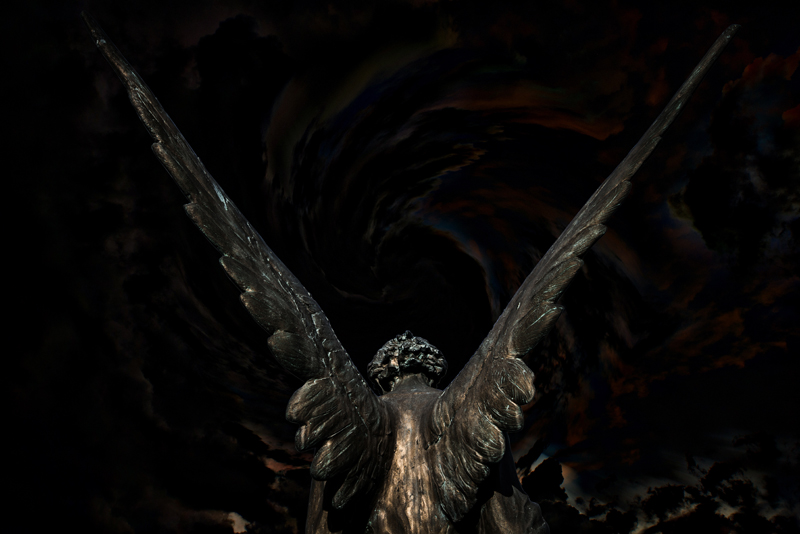 Die Hunns – You Rot Me
You Rot Me is an impressive set by punk legend Duane Peters and company. The material is, as to be expected, in the Stooges – NY Dolls vein. Peters is joined by wife Corey Parks (ex Nashville Pussy), lead guitarist Zander Schloss, drummer Jamie Reidling and guitarist Nate Shaw.
Not having really heard this band before, I was prepared to not really like them. The opposite happened, actually. Starting off with a really average cut "Mad Society", it was pretty much what I expected. The band then shifted into "Jorgé" and things looked up a bit with Corey sounding like Courtney Love. Then they tore into the title track which had my ears perking up. Very Clash-ish over the verses, the band also called upon the essence of the retired and very missed Howard Devoto. Great cut this one.
Corey took the vocals for the excellent "Don't Want to Hear It" which is one of the best cuts on the record. "Rock N Roll Boulevard" and "47th Street" are also standout tracks. This record really surprised me. I was expecting some average, sloppy post-Dolls rock. Well, it has that Johnny Thunders swagger but this disc is made up of some really great songs and while Peters is not really your typical vocalist, his voice totally fits these songs.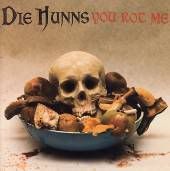 Imperial – We Sail At Dawn
This is an excellent record by the Florida-based Imperial. If you're new to them as I am, think a bit of Killswitch and As I Lay Dying. They have two vocalists Dale Dupree and Brandon Pangle, each whom have two different vocal styles. Don't know which is which but one has some growly vocals with the other coming with a screechy type that sounds like the dude from the Blood Brothers. He also comes through with some clean vocals and the combination of all three is simply ear arresting.
Josh Lightfoot and Ivan Sherman combine for a snarly guitar attack and Zack Fortune (bass) and Joe Gatell (drums) provide a rock solid foundation. The entire record is great with no sub-par cuts tossed in to fill out the record. It takes some curves here and there into areas you weren't expecting. Highly recommended.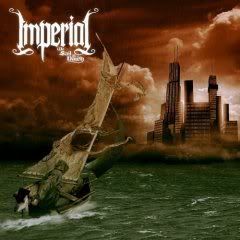 Valient Thorr – Legend of the World
Tired of your every day old boring band. Check out Valient Thorr. They claim their leader Valient Thor came to Earth in 1957 from Venus. Using mind control, he arranged for a police escort to take him to President Eisenhower. He later formed a band with all the band members taking names from conspiracy theories involving alien life. Closer to the truth of the matter is that the band is a kick-ass group from North Carolina. Their songs are chunky rock…not really epics but not 2 minute throw-offs either. The energy level is high and the fun is contagious.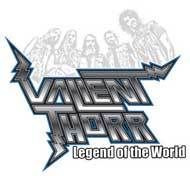 A Static Lullaby
What sets A Static Lullaby apart from most other post-hardcore outfits is their tremendous ability to write a great song. Listen to "Hang Em High" or "Contagious", the first two cuts from their self-titled third record and that should be enough to convince you. The shift over to the outstanding "Trigger Happy Tarantula" for the other side of what they can do. Not merely content to follow the path of lung-damaging screaming, the chaos follows a highly melodic path that doesn't diminish the fury with which it was recorded.
The band recently rebuilt itself following the exit of two key members. However, vocalist Joe Brown, guitarists Dan Arnold and John Death, bassist Dane Poppin and drummer Jarrod Alexander have deftly side-stepped that pitstop and have continued on their increasingly popular trek to fame and fortune. The guys also have a great sense of adventure about the, having covered a version of Frou Frou's (Imogen Heap) "Let Go". Not scared to take chances and armed with oodles of talent, this is one band that should survive the inevitable cycle through post hardcore and out into the great who knows? In the meantime, check em out while they're busy increasing their popularity, one crowd at a time.
You Should Also Read:
A Static Lullaby
Die Hunns
Imperial


Related Articles
Editor's Picks Articles
Top Ten Articles
Previous Features
Site Map





Content copyright © 2019 by Morley Seaver. All rights reserved.
This content was written by Morley Seaver. If you wish to use this content in any manner, you need written permission. Contact Morley Seaver for details.