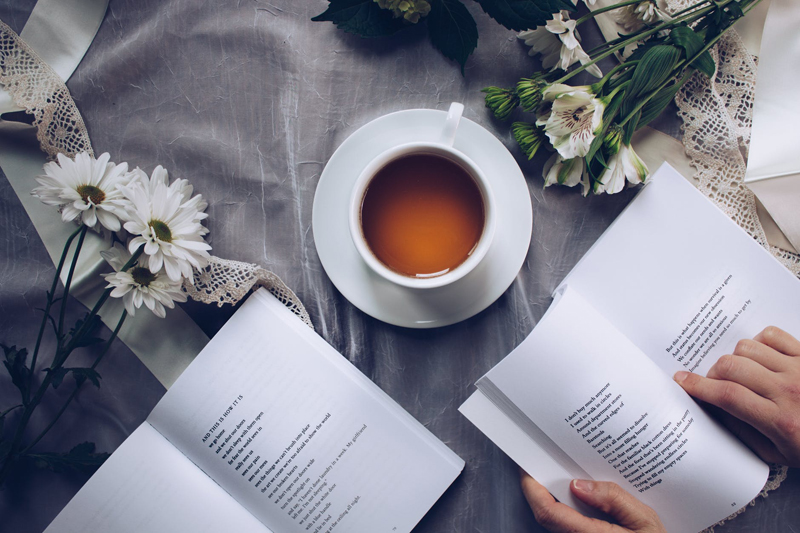 Telling scary stories is one of the great traditions of Halloween. The entire holiday centers around the thrill of the ghostly and ghoulish, and what better way to send chills down your spine than with a creepy tail? Sorry, tale. Poetry is, essentially, another form of story telling. So why not throw an eerie poem or two into your scary story repertoire? The world is full of them! Here are a few to get you started.


"The Raven" by Edgar Allan Poe
Quoth the raven, nevermore!
Arguably Poe's most famous poem, "The Raven" is an excellent choice for Halloween storytelling. Ideal for speaking aloud with its plethora of alliteration and assonance (not to mention a consistent, easy rhythm), this poem aids the teller in his or her performance by providing ample opportunities for embellishment with onomatopoeia (tapping, rapping, rustling, beating, etc.). "The Raven" nicely demonstrates the poem as story structure, using the tools and elements of poetry to increase the suspense of the ghostly tale of a supernatural visitor arriving at the hour of midnight with a ghoulish proclamation.

"The Hollow Man" by T. S. Eliot
Shape without form, shade without color
Spoken in the first person by a "hollow man," Eliot's poem embodies a ghostly tone. Rather than the growing suspense and terror of "The Raven", "The Hollow Man" offers a slower, more melancholy reflection. Scenes of desolation present themselves ("sunlight on a broken column", "the dead land / the cactus land", "death's twilight kingdom"), creating a feeling of forsakenness and doom, with a slight touch of dread as "this is the way the world ends".

The Witches' Spell from Macbeth by Shakespeare
Double, double toil and trouble
If you're throwing together a more high-brow Halloween gathering (less Kool Aid blood-punch and apple bobbing, more wine and classic horror movies), you may find a recitation from Shakespeare equal to the sophistication of your event. The tragedy of Macbeth is known for its strange undercurrents of the supernatural, put forth in the very beginning description: "Scene I. A desert place. Thunder and lightning. Enter three witches." Their chant comes later, in Act IV, Scene I, beginning "Round about the cauldron go" and continuing with a list of witchy ingredients, including "eye of newt, toe of frog" and "root of hemlock digg'd i' the dark". See if you can get the audience to repeat the most famous lines along with you: "Double, double toil and trouble; Fire burn and cauldron bubble"!

"Haunted House" by Jack Prelutsky
We will not go inside.
Jack Prelutsky is known for his great poems for children, and in his large body of work Halloween does not go unmentioned. "Haunted House" paints a picture of exactly that- a haunted house on a hill where ghosts and spirits are having a party. It offers just enough creepiness to give kids a thrill, but not so much that they'll be jumping into your bed later on. Prelutsky's command of rhyme and rhythm make an easy job for poem performance. His other poem, "It's Halloween", will also delight.

These are just a few of the many many thrilling and terrifying spooky poems out there. Whether you're looking for true chills or simply a laugh, the holiday of Halloween won't disappoint.


Related Articles
Editor's Picks Articles
Top Ten Articles
Previous Features
Site Map





Content copyright © 2022 by Jessica Smith. All rights reserved.
This content was written by Jessica Smith. If you wish to use this content in any manner, you need written permission. Contact Karena Andrusyshyn for details.