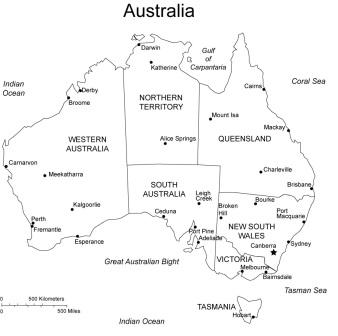 At 1, 727,000 square kilometres (1073108 miles) the state of Queensland can fit seven United Kingdoms very comfortably within its boundaries. Because of the large land mass, the climate if incredibly varied across the state, which takes in the tropical coasts of northern Queensland, west into the highlands, tablelands and western Queensland and the southeast region.
The far north and northeast parts of Queensland experiences hot humid summers (wet season) and mild warm winters. Tropical north Queensland weather summer temperatures can reach over 31 degrees Celsius during the day, with high humidity levels around 75%, which can make it feel much hotter.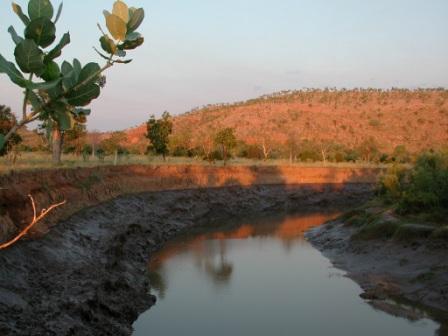 Travelling west into the Hinterlands, the climate can be much milder during the summer, but colder during the winter months. Central and Western Queensland is generally hot during the summer months, but expeierences extrememly cold nights (including frosts) during the winter.
The Queensland weather in the inland southern west and ranges is hot with dry summers. Temperatures in the winter months can be very cold at times although normally still very pleasant.
The Queensland climate of the south, where the majority of the population reside, such as The Gold Coast, The Sunshine Coast and Brisbane is some of the most beautiful in Australia. (I know because I live here).
The highest recorded maximum temperature in Queensland was recorded at Birdsville on the 24th of December 1972, it was 49.5 degrees Celsius.
There was a maximum temperature recorded on the 16th of January 1889 at Cloncurry in Queensland of 53.1 degrees Celsius but this is not considered to be an official recording.
The lowest recorded minimum temperature in Queensland was recorded at Stanthorpe on the 4th of July 1895, it was minus 11 degrees Celsius.
Brisbane Climate
This area experiences warm temperate summers with the average daily maximum temperature around 28 degrees Celsius and the average daily minimum temperature around 20 degrees Celsius. We do suffer a little from high humidity in the month of February, but it is usually fleeting and is worth putting up with because the rest of the year is generally beautiful weather (you have heard them say – "Queensland, beautiful on day, perfect the next". It's true.
The winters are only slightly cooler in Brisbane with the average daily maximum temperature around 20 degrees Celsius while the average daily minimum temperature drops to around 9 degrees Celsius. Not many houses are built with heating in Brisbane as it is not often that it is cold enough to heat our homes.
Brisbane enjoys approximately 240 days or more of beautiful fine and sunny weather every year.
The Gold Coast Climate.
One of Australias most famous and popular holiday destinations, the Gold Coast is barely an hour's drive south from Brisbane. The Gold Coast weather is also sub-tropical with an average of 300 days a year of sunshine.
The average daily maximum on the Gold Coast is around 30 degrees Celsius and the average minimum is around 20 degrees Celsuis.