Common Misunderstandings of Buddhism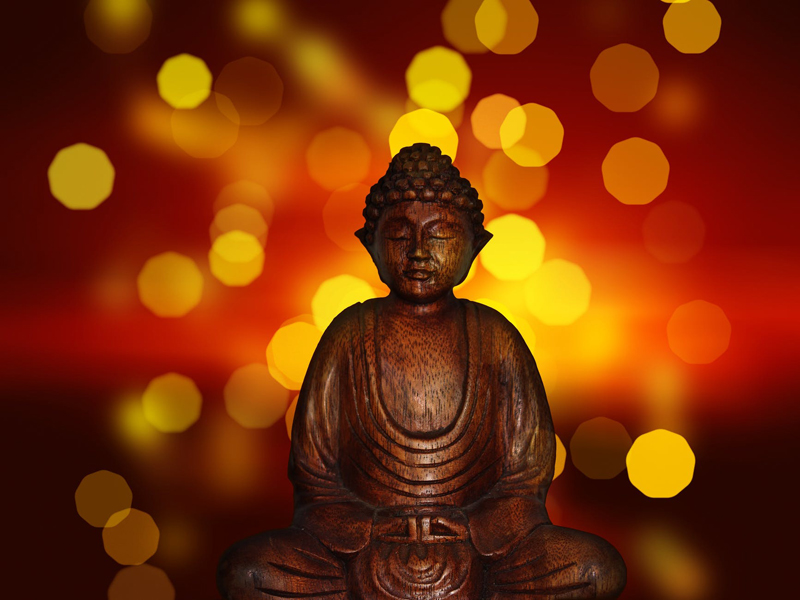 It is not my intent to give a long drawn out explanation on each of these myths. It is my intention to give
briefly
explain why.
The Buddha was a God
I here this one a lot and this has a been a topic in the forums. The Buddha never claimed he was God, he even went so far as to deny that he was God. The Buddha was a man who, through his own efforts, attained enlightenment. Through his compassion he explained the path so that everyone can achieve enlightenment.
While there is a lot of discussion about this, the simple truth is that Buddhism does not deal with the worship of any God, God-head, Idol, Goddess, gods or goddesses. No matter how you wish to label a higher power or powers who may or may not exercise power and/or control over humans.
Buddhists follow a path and not a person.
More
All Buddhists are vegetarian
Some are. Some are not. It is a very personal choice that each person, Buddhist or not, must make for themselves. Some how "all Buddhists are vegetarian" has been circulated as fact, it is not.
The Buddha laid down rules for eating meat they are;
Meat can only be eaten if its death is not seen or heard by you or killed for you.
Buying meat at the market is much different then going to a sea food restaurant and picking out a lobster for your dinner or ordering a lobster that you know will be killed in order to prepare your meal.
More
Buddhists believe in reincarnation
Rebirth and reincarnation are not the same. Reincarnation deals with a constant and unchanging identity. Sometimes this is called "Atman" sometimes "Soul". This can include emotions and memories from past lives.
Rebirth is quite different and deals with anatta. The emotions and memories that a being experiences are not reborn, only a very subtle stream that old karma is imprinted on continues and. The mind stream is continuously changing every moment of every day.
Buddhist have a single set of beliefs
Hardly. I could spend months writing about all the different beliefs systems of the different schools of Buddhism and not even come close to properly addressing the beliefs of each Buddhist! Buddhists question everything and each gets an answer unique to them. Some may believe one thing some may believe something completely different. The Buddha himself encouraged his followers to not trust his words just because he was a Buddha, but to go out and figure these things out for themselves.
Do not go upon what has been acquired by the words of others.
Do not go upon rumors.
Do not go upon what is written as scared words.
Do not go upon tradition.
Do not go upon what is surmised or assumed.
Do not go upon an axiom.
Do not go upon false and illogical thought.
Do not go upon unfavorable influences towards an idea.
Do not go upon someone else's apparent abilities.
Do not go upon the esteem of a teacher.
With all that said each Buddhist is working towards a single goal, enlightenment. Some are working towards enlightenment for the benefit of all beings. This person is called a Bodhisattva. Some are working on attaining personal release from the constant cycle of death and rebirth.
More


Related Articles
Editor's Picks Articles
Top Ten Articles
Previous Features
Site Map



Follow @mommymystic
Tweet



Content copyright © 2022 by Samten Tsomo. All rights reserved.
This content was written by Samten Tsomo. If you wish to use this content in any manner, you need written permission. Contact Lisa Erickson for details.