Not In My Family CD Spotlights HIV in the Black Community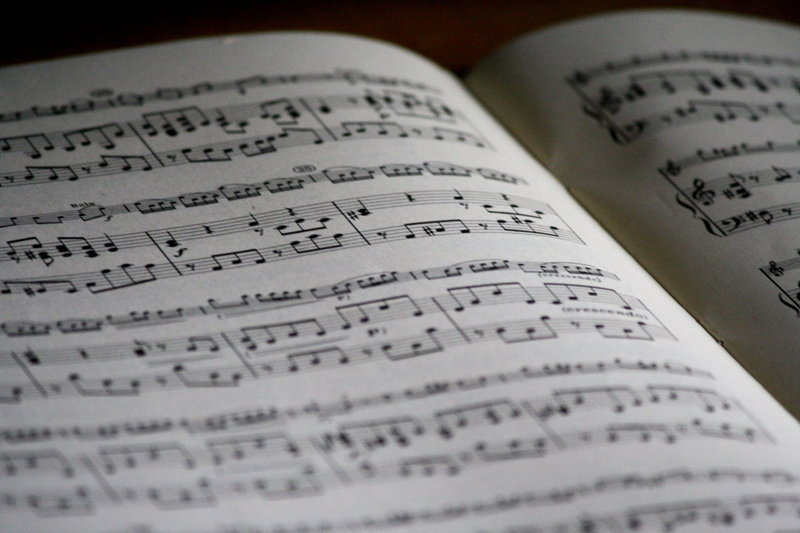 Gil Robertson heard words that shocked his core being and totally changed his life when his beloved brother Jeffery stated "I have HIV." It was those words that were the catalyst to his understanding of the often fatal HIV/AIDS and how it affects not only the person with the disease but everyone that loves them. Thankfully more than 20 years later Jeffery is alive and thriving today.
The Robertson family soon learned that although this disease was running rampant in the African-American community, few people were talking about it. What sadden Gil even more was the fact that, unlike Jeffery who had received love and support immediately from his family, many African-American AIDS victims were shunned and left all alone to go through the various stages of the illness. That's when "Not In My Family AIDS in the African-American Community" was born. "I felt that this (the book) was something that I needed to undertake because very early in my career when I wrote about Jeffery and his experience with the disease, my parents were supportive and they never in any way turned their backs (on Jeffery) that was never even a thought in their minds" says Robertson. "But as Jeffery and I begin to talk we realized that for many AIDS victims that was not the case. Through my brother I quickly learned that his experience was very a-typical of how victims were accepted. That's when I decided to write the book."
Not in My Family AIDS in the African-American Community" is a collection of personal essays; really conversations, by some of the top personalities of the country including Patti LaBelle, Monique, Hill Harper and Omar Tyree. In each of these "conversations" the contributors share their personal views about the disease and deliver moving testimony of how it has affected not only themselves but the community at large. It is a powerful book and along with its companion CD the two products provide a healing for those suffering with the disease and an awakening for those not talking about it.
Robertson wanted to provide a vehicle that would make more people want to purchase the book and get the message of healing out easily to the African-American community so he came up with the idea of offering a companion CD with the book on a drive home. If you live in Atlanta, the long commute on I-75 can give you plenty of time to think and that is what happened with Robertson. "We (black people) love music and so I went home and called Monique Headly, who is the A&R Director at Verity Records and told her 'Mo I want to do this CD for my book' and she said 'That sounds like a brilliant idea!' I have had over a ten year relationship with Max Siegel, who was the former president of the company, and so I knew I had first person access to the key decision maker there." The process of compiling all the songs and artists together took over a year but now the project is out and doing very well.
The CD "Not in My Family: Songs of Healing and Inspiration" is a collection of recordings from a virtual list of "who's who" in the Gospel community including Kirk Franklin, Tremaine Hawkins and Byron Cage. Gil Robertson and Zomba Gospel teamed up to deliver a remarkable compilation of compassionate Gospel recordings to inspire and uplift those dealing with this devastating disease. The 13 tracks open with the hard hitting "I Found It" by Bobby Jones & New Life (w/the Nashville Super Choir), and moves to Byron Cage's "Lift Him Up," Natalie Wilson & SOP shine on the single "Free" and Percy Bady's moving "Gone But Not Forgotten," is a highlight to the project. As a bonus inside the CD is a list of national AIDS testing facilities.
Robertson's ultimate goals for both projects are "to create awareness, stimulate dialogue, and really demystify and remove the stigma about this disease." He says that he doesn't want "black folks" dying in shame, alone and in squalor. "So many times in our community we will accept Pookie who's sold drugs, and killed people but not a Jeffery who is a gay man with AIDS but has never hurt anybody. There is something dysfunctional about that...I just don't understand it. It's ok to love Pookie and try to help him but we should also love a Jeffery too."
Finally he wants our children to be armed with information so that they can protect themselves. "We need to let them know that it can happen to them and not give them lies and other stuff to go on...give them the truth." The truth is what Gil Robertson's serves up in "Not in My Family..." and it's exactly what we need.
To learn more about Gil Robertson log on to
www.notinmyfamily.com
You Should Also Read:
Robertson Treatment
Agate Publishing


Related Articles
Editor's Picks Articles
Top Ten Articles
Previous Features
Site Map





Content copyright © 2022 by Candace Walker. All rights reserved.
This content was written by Candace Walker. If you wish to use this content in any manner, you need written permission. Contact Candace Walker for details.