Choose to Simplify Your Parenting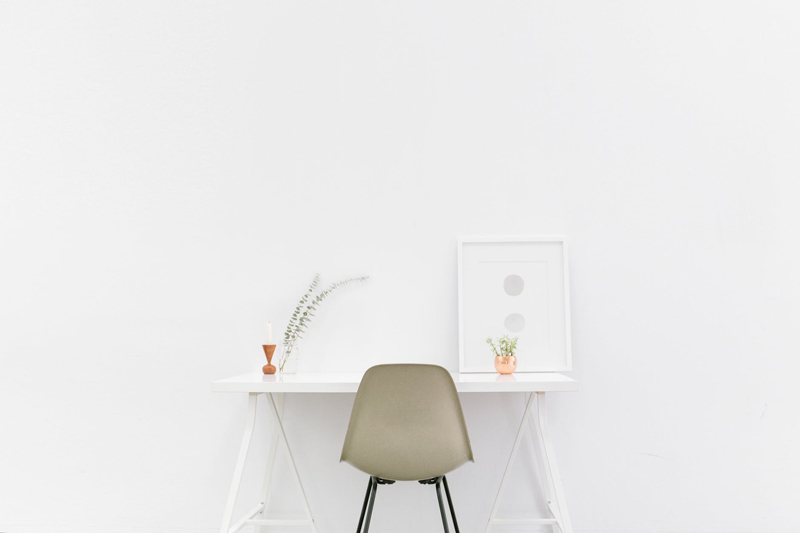 Children complicate our lives, of that there's no doubt. With them come clothes and toys and lots of stuff. Then they start school and have a life of their own for which mom is little more than a taxi driver.
There are things you can do to keep life simple when once you have children. Simple parenting must be deliberate and planned, for it will eventually allow you to give your children the time, money and patience they deserve.
Know your goals
Define what is important to you. Is it to live clutter free, or only buy organic, to be strict with getting up and going to bed or to explore the world with your children? Giving yourself goals in life will mean that you are more likely to achieve those goals.
Keep your home clutter free
Take photographs, and lots of them. When a child creates a craft item, photograph it and keep the photograph, but don't keep the creation itself. Believe me, the child doesn't want to keep it, but it does want the memory of what they made.
For every new toy or item of clothing that is brought into the house, let another one leave the house. This is especially important in November to let stuff leave the house in anticipation of new toys coming in the house in December.
Keep toys to a minimum
Children don't need lots of toys to live their lives. They are more entertained by other people than a mound of toys. Teach your children to love books and they will prefer an activity like reading to other things they might be doing.
Educate relatives about gift giving
You may decide that you don't want your children to get too many toys, but relatives may want to shower them with gifts. Giving gifts is fun, but you may want to request the grandparents don't overdo it.
Try and educate the relatives in the direction of giving treats rather than physical gifts as that creates a memory rather than clutter.
Encourage Creativity
Plan an environment where your children can be creative, let them make a mess and teach them to clear up after themselves. It is the job of a child to learn what their skills are and it is our job as parents to help them discover those skills. Don't introduce them to technology at too young an age.
Stay debt free
The more you get into debt, the more you pay in interest and the less real money you have. It's a vicious cycle that only gets worse, so determine now to get out of debt and stay out of debt. Then set up savings plans for your children's college fun and your own retirement.
As you go through life, make sure that your spending is less than your earnings, always.
Enjoy low cost family activities
There are many things you can enjoy and multiple free resources in your area. Often going for a hike is as enjoyable activity for a child as going to a theme park. Maybe you live within driving distance of beaches, historical sites and National Parks that you can visit. Check out local festivals and activities too.
Create stability with routines
Children like routines and having a good routine gives young children stability. Having a good routine will help your family stay organized, especially when you have a time each day to tidy or clean some of your house.
Have a routine to plan and cook your meals. If you plan your meals you will tend to eat more healthy food. Eat meals together as a family and you will enjoy each other's company more and so develop good relationships. Don't eat out too often.
Buy less stuff
Don't always be going after the latest product or you will live a life that is unsatisfied. We are led to believe that more stuff will make us happier when in truth they only add to our clutter and debt. Be grateful for what you have, and make your products last longer before replacing them.
Homeschool
I know not everyone wants to, but being in charge of your children's education means that you are working to your own timetable and not someone else's. This in turn really will simplify your life.
Just make sure that you control your life and the life of your children, or things can get really complicated.
Simplify Your Life With Kids : 100 Ways to make Family Life Easier and More Fun
You're a Better Parent Than You Think!: A Guide to Common-Sense Parenting
You Should Also Read:
Living Simply - Improve Your Life with Less Clutter


Related Articles
Editor's Picks Articles
Top Ten Articles
Previous Features
Site Map





Content copyright © 2022 by Tina Razzell. All rights reserved.
This content was written by Tina Razzell. If you wish to use this content in any manner, you need written permission. Contact Tina Razzell for details.