My Talk with Twinkie Clark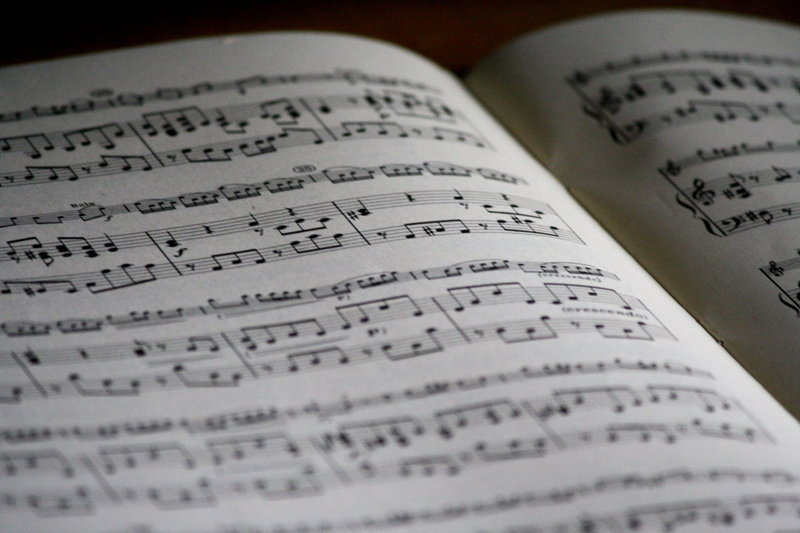 If you are a Clark Sisters fan like I am you have been waiting a long time for their latest project 'The Clark Sisters: Live, One Last Time' which was released on EMI Gospel. Opening with the hot "Jamaica Funk" inspired track "Livin'" the ladies (Karen, Dorinda, Jacky and Elbernita "Twinkie" Clark) come out the corner swinging and never look back. Recorded live in front of a standing room only George Brown Convention Center in Houston, Texas audience, the project is packed full of their old favorites(You Brought the Sunshine) to the new standouts (Blessed and Highly Favored). The timeless, harmonious, powerful, and spirit filled voices of these sisters are on full display with this project and it does not disappoint.
I caught up with "Twinkie" Clark recently and we talked about her past, her future and why it took so long for the reunion to finally take place.
Gospel@Bellaonline
I want to thank you so much for taking the time out of your day to sit down and talk to me.
Twinkie Clark
Oh you're welcome.
G@B
I want to start at the beginning. You are considered the Queen of the B3 Hammond organ. I mean everybody knows that when it comes to organ playing you are the best. When did you first start playing?"
TC
Well actually my mother (the late Mattie Moss Clark) was my mentor. She was known to be one of the best female organists around.
G@B
Well your mother was everyone's mentor!
(Laughter)
TC
Thank God. Yeah I use to sit up and stare at her all the time (because) I wanted to be like her. Then after a while she saw that I desired it (to play the organ) so she just finally showed me tips and then she had me take organ lessons. I was about 13 then and from that point I started playing for choirs and church services. I traveled with her and did music workshops all across the country. The Lord made the way for me from there and it just grew from there.
G@B
Your mom's history is well known. Her creativity and tenaciousness is legendary. I have talked to some of your family members before about this but I want to ask you, what was it like working under the shadow of your mother? I'm sure people expected you and the rest of your sisters to be top notch musicians and performers because of her and her talent.
TC
It was rough we was deprived of a lot of things that we wanted and enjoyed doing. Like having leisure time, maybe getting into sports or something, those things outside of music we were not able to do. A lot of times we felt that we were missing out but we realized that God had his hands on our lives and we knew that we were going to have to do it anyway. So it was kind of hard when we were younger because we would have to take our school work to church. Our mother demanded that we be in service and in Bible study and things like that. We had to stop what we were doing to be around ministry. The pressure was hard but we learned that God had his hands on our lives and it paid off.
G@B
Now you are a mother too right?
TC
Yes I have one son.
G@B
So in raising him do you see a lot of the tendencies from you that your mother had? I have two children and I often catch myself saying things or doing things just like my mother did even though I said I would never do them once I had children. Do you see yourself doing that?
TC
(Laughter)Oh yeah!
G@B
Is he a musician too...I know he's a rapper right?
TC
Well he's just now starting to play the keyboard. It was kind of hard at first because he wanted to rap so I told him as long as you do Gospel you can rap. Now he is starting to do the keyboard, thank God, so I'm hoping that he will follow along in my footsteps.
G@B
Let's focus on the project. We have waited on this CD, girl I'll tell you for what 15 years right?
TC
Yeah 15 years.
G@B
What was the deciding factor that made you guys say 'Ok this is the year for our reunion' why now? I mean all of you have been soloist for so long and everyone has families and are married so how it is that now was the time?
TC
You know I'm glad that you are sensitive to the fact that when you have families and you're married you become more involved in that and you try to work around that and still have a career. So I'm glad you understand that as a writer it can be a real touchy thing. So what happens is when we are able we try to still support each other even when we are doing solo stuff. However I guess we decided that the year 2007 would be the year and time for us to come together again. Also the record company had a lot to do with it. EMI Records came to us and presented us with a great offer to sign The Clark Sisters reunion project.
G@B
You are known as the creative force behind the Clark Sisters. For the most part in the beginning you were the writer, composer, producer and arranger for many years on your projects. This project however is produced by Donald Lawrence so how much creative input did you have on this album?
TC
Not much. Donald gets all the credit for that! He is one of the best out there and he is crazy about the Clark Sisters. (However 12 of the 17 tracks were written by Twinkie)
G@B
Well who wouldn't be? (Laughter)
TC
(Laughter)Thank you sweetheart. Well he has listened to all of our old music and has always loved us. He said we were an influence (to him).
G&B
I first started digging the Clark Sisters with "You Brought the Sunshine" which had that Stevie Wonder (Master Blaster) vibe. I understand you are a big Stevie fan and want to do a song with him in the future. You need to make that happen.
TC
Oh definitely. He has always been one of my favorites. We are going to try to get around to it (making a duet) he is always so busy but he listens to our music and loves us to.
G&B
Now on this CD you have some of those old classic favorites, and I love "Livin" I really do...
TC
Thank you. Yeah that was produced by Donald too. Glad you like that! You like that funky stuff hun! (Laughter)
G@B
(Laughter) Yeah...I do!
TC
Well that's all right! (Laughter) We are hoping that it will reach a broad audience and the stations will play that.
G@B
I think it will reach the young and get you some new listeners.
TC
Good. Yeah he (Donald) wrote that and he makes it so easy. He had everything all set up so all we had to do was go in and do our part.
G@B
You guys have been through so much with illness in your family. I mean Karen had a serious brush with death. How has that impacted your ministry?
TC
That was really scary because at one time they said we might loose her. She was able to come back around and you know God answers prayers.
G@B
What are you hoping to accomplish with this project? What are you hoping that it will do besides make us that have been waiting on it happy? (Laughter)
TC
Just minister to everyone for years to come. Well we just found out that it has reached number 1 on the Billboard Gospel Charts so that is moving pretty quick. So while it's out there and going strong we are hoping it will open some doors and maybe go on a couple of talk shows.
G@B
Come here to Atlanta...
TC
Well we have some dates and I believe that Atlanta is on this list.
G@B
Yeah!! Well I have enjoyed it (the CD) and your music for so long. Is this really the last album or do you think there might be another one tucked away somewhere?
TC
Probably we have another one but this is the last one for a while. Maybe four or five years later we might come back and do another.
G@B
Well you can't leave us hanging for another 15 years though! (Laughter)
TC
(Laughter)Yeah everybody was doing their own solo stuff but we usually do one together even on each others stuff.
G@B
Well thank you so much Ms. Twinkie for your time. It was such an honor and pleasure talking with you. Now when you come into town I'm definitely going to find you and meet you in person.
TC
Well thank you we come to Georgia quite often so okay sweetheart let's do that.
To learn more about Twinkie Clark and the Clark Sisters log on to
www.theclarksisters.com


Related Articles
Editor's Picks Articles
Top Ten Articles
Previous Features
Site Map





Content copyright © 2022 by Candace Walker. All rights reserved.
This content was written by Candace Walker. If you wish to use this content in any manner, you need written permission. Contact Candace Walker for details.