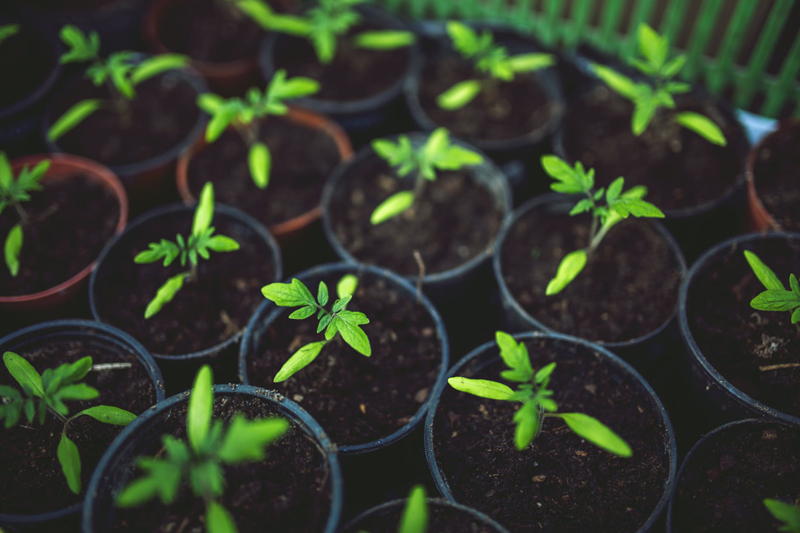 This isn't your average banana; in fact, the Chinese Dwarf Banana (Musella lasiocarpa) is actually a flowering shrub-like relative of the banana. This ornamental garden plant, like other bananas, starts as a bulb (or underground corm) and produces many suckers. The Chinese dwarf banana is native to China, specifically in Yunnan, and is believed to be extinct in the wild, having been kept alive by gardeners. This ornamental banana is considered to be one of Southern China's most sacred flowers. Unlike other banana species, this one is cold hardy, having a greater tolerance for colder climates since its origins are in the higher elevations of the mountains.

More often referred to as the Golden Lotus or Chinese Yellow Banana, the plant gets its name from its large, butter-yellow flowers, which are reminiscent of a water lotus. The foliage of the Chinese dwarf banana is grayish-green in color and all parts (the stems, leaves, and bracts) are tinged with red. The stalk can climb up to 5- or 6-feet tall but is still considered a dwarf plant compared to its relatives. As the stalk of the dwarf banana grows, tiny 'bananas' appear beneath each bract. These 2-inch long bananas, however, are not edible. Each contains dozens of small, shiny jet-black seeds. The large, artichoke-looking flowers grow upright at the top of the trunk, blooming in summer and lasting for several months.

Chinese dwarf banana makes ideal container plant. In fact, an ornamental banana plant is a great addition for achieving that jungle-like, tropical look in the garden. Given the appropriate conditions, you could pretty much plant it anywhere in the yard. This could be used in a group planting as well with some already in flower and others simply showing off foliage. Chinese dwarf bananas are actually quite easy to grow. They require only a few things—sunlight, good soil, and lots of water. Chinese dwarf banana prefers areas with full sun and needs a well-drained, fertile soil for planting. Chinese dwarf banana prefers regular moisture throughout its growing season but take care not to over water. Pick a site with some wind protection as well to prevent the leaves from becoming shredded or drying out.

Chinese dwarf banana may require minimal upkeep in preparation for winter but is worth the extra effort. In colder regions, you should cut back its leaves soon after any light frost damage occurs, if any. The root crown may need to be sprayed with a fungicide to prevent fungal rot during the winter as well. Although Chinese dwarf banana is hardy, you should still apply heavy mulch around the root crown to protect the plant from freezing. You can gradually remove the mulch in late winter or early spring when the risk of a hard freeze passes. The Chinese dwarf banana can be propagated by seeds or by separation of the suckers.


Related Articles
Editor's Picks Articles
Top Ten Articles
Previous Features
Site Map





Content copyright © 2021 by Nikki Phipps. All rights reserved.
This content was written by Nikki Phipps. If you wish to use this content in any manner, you need written permission. Contact Gail Delaney for details.