Pet Safety in the Bulb Garden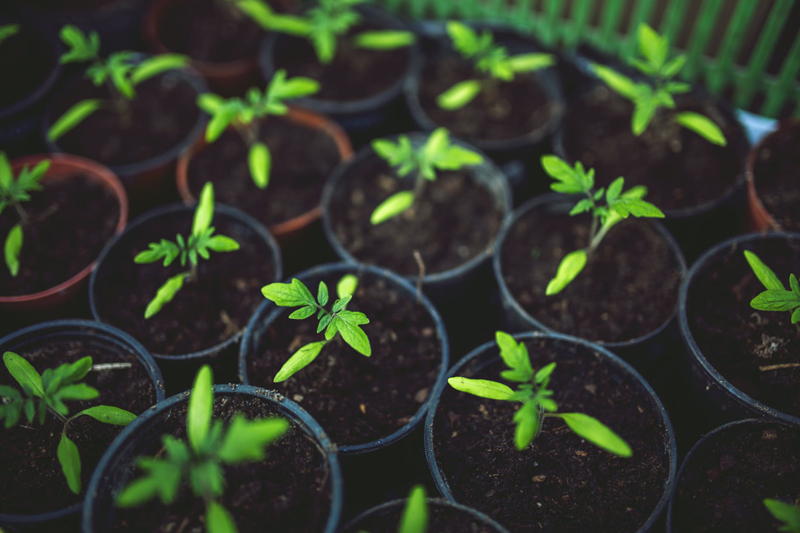 When it comes to plants, the natural curiosity displayed by pets can cause serious problems, especially if ingested. While incidents of poisoning by bulbous plants are rare, special care should always be taken to ensure the safety of your pets. The toxic components in bulbs vary, as do the symptoms once animals have come into contact with them. The toxins in bulbous plants are more concentrated in the bulbs; therefore, ingestion of the bulb can cause more significant complications than ingestion of foliage. While bulbs can be a problem for pets year round, pets are more likely to be exposed to these plants during fall and spring planting. Dogs are also the most likely to consume bulbs, whereas cats tend to confine themselves to eating their foliage. Although it's usually rare, some curious dogs, especially hyperactive pups, may be tempted to tear into a bag of unplanted bulbs or dig up fresh plantings and eat them. Fertilizers, such as bone or blood meal, can also attract dogs to bulb gardens. So what bulbs are most likely to affect the health of your pets?

The bright yellow trumpets of daffodils often declare the onset of spring. Daffodils, which belong to the genus Narcissus, contain at least 15 different alkaloids that can cause hypothermia and gastrointestinal ulceration. The bulbs of tulips (Tulipa spp.) contain toxic compounds that act as contact irritants or allergens, which could ultimately be deadly to pets if ingested in large amounts. Another popular garden bulb is the hyacinth (Hyacinthus spp.). This fragrant plant may be pretty but can also cause mild to moderate gastrointestinal upset in pets. Amaryllis (Hippeastrum vittata) is also a popular garden flower indoors and out, yet, its bulb is considered a gastrointestinal and neurological toxin. Lily-of-the-valley (Convallaria majalis) is a clump-forming rhizomatous bulb commonly grown for its intoxicatingly sweet fragrance. The lily-like leaves and small, white bell-shaped flowers may be beautiful to look at; however, Lily-of-the-valley can pose a serious threat to your pets. Lily-of-the-valley has been found to contain at least 15 cardiac glycosides, which can cause stomach upset, vomiting, irregular heartbeat, convulsions, and if sufficient quantities are consumed seizures, coma, and death may occur.

True lilies (Lilium spp.), including those not commonly known as lilies, but belonging to the lily family, are extremely toxic and known to cause kidney failure and death in pets, especially cats. Ingestion of all parts of the Easter lily causes depression, vomiting, and diarrhea in cats—and if left untreated, most cats will eventually die of kidney failure. Daylilies (Hemorocallis), which are members of the lily family but not in the same genus, can produce acute renal failure in cats when ingested. In dogs, signs can range from mild to moderate gastrointestinal problems and central nervous system depression. Although commonly grown in many gardens, the iris (Iris spp.) can also be found in the wild along roadsides, stream banks, and woodlands. Even in small amounts, the rhizome of irises can cause significant gastrointestinal irritation, including ulceration of the stomach and small intestine. Gladiolus (Gladiolus spp.), which blooms in the summer, are also toxic when ingested. The jack-in-the-pulpit belongs to the Arum family, which includes Dieffenbachia spp. This bulbous woodland plant, along with other members of its family, contains toxins that can cause damage to the oral mucous membranes, esophagus, and stomach. Signs include hyper-salivation, oral irritation, swelling, pain, vomiting, and diarrhea. In severe cases, respiratory problems and kidney or organ failure can arise.

Begonia plants (Begonia spp.) are yet another attractive element in many bulb gardens but potentially fatal to pets, causing kidney and organ failure. The autumn crocus (Colchicum autumnale), not to be confused with the spring-blooming crocus (Crocus spp.), is considered very poisonous. The autumn crocus blooms in the fall, and ingestion of the bulbs can cause serious problems such as bloody diarrhea, abdominal pain, vomiting, depression, and drooling. The animal may also become weak and lose muscle control, collapsing within 24 to 72 hours after exposure. All species of colchicum (Colchicum spp.) contain numerous alkaloids that can inhibit cell division, causing multi-organ failure. Typical signs may include vomiting, diarrhea, central nervous system depression, and paresis. Other commonly planted garden bulbs that pose a threat to pets include caladium, delphinium, bleeding heart (Dicentra), May apple (Podophyllum), cyclamen, and Star of Bethlehem.

Treatment of a pet that has ingested bulbs depends on the status of the animal, the type of plant, and the amount of plant material ingested. In cases where the pet has eaten a large quantity, emergency treatment is imperative. Even if symptoms do not appear to be life threatening, however, you should always contact a veterinarian immediately.



Related Articles
Editor's Picks Articles
Top Ten Articles
Previous Features
Site Map





Content copyright © 2021 by Nikki Phipps. All rights reserved.
This content was written by Nikki Phipps. If you wish to use this content in any manner, you need written permission. Contact Gail Delaney for details.