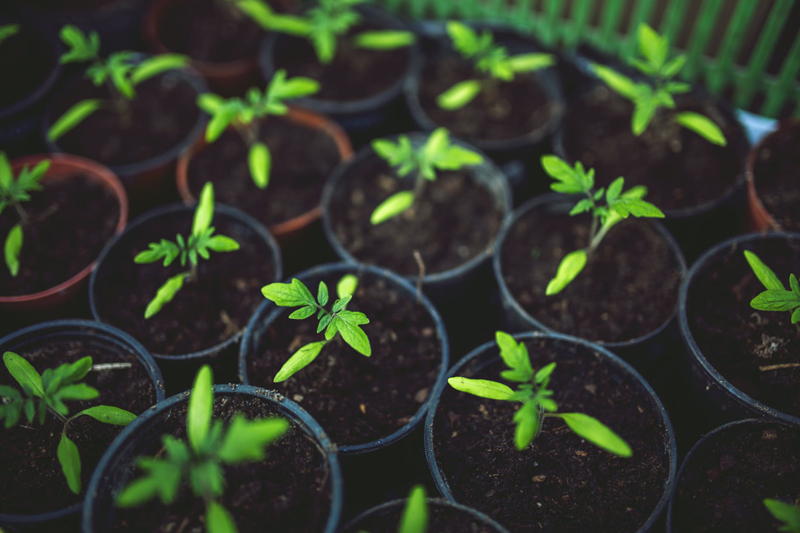 The name fritillary comes from the Latin word fritillus, meaning 'dice-box', as the checkered patterns on the flowers of some of the species resemble the checkerboards associated with many games played with dice. There are about 100 species of this striking bulbous plant, with the majority of them being native to the Mediterranean; however, only a few of them are actively cultivated. The form and color of the flowers vary considerably from one species to another. They are interesting bulbs to grow but don't grow them for their fragrance. Most smell like rotting meat or rotten eggs.

Fritillaria grows in sun or light shade in well-drained, humus-rich soil. Plant the spring-blooming bulbs in the fall about 3-4 inches deep and placing them on their sides. Fritillaria requires frequent watering during the growing season and doesn't adapt well to hot, dry climates. Use them as accents in mixed beds and borders. Grow them with hostas and ornamental grasses. Divide fritillaria about every 4-6 years while in a dormant state. Most fritillaria, however, resent being moved once established. The foul-smelling odor it emits when the foliage becomes bruised is an effective deterrent to rodents and many other animal pests.

Crown imperial (F. imperialis) is an unusual-looking plant native to Persia, Turkey, Iran and Afghanistan. Its large bulbs produce a cluster of nodding bell-shaped flowers in shades of yellow, orange, or red. A group of pointy, upright leaves form a crown above these showy blooms, giving them their odd, yet, intriguing appearance. The crown imperial reaches heights of about 3 feet tall and is the best known of these plants, having been around since the 16th century. Do not over water this species. It blooms early in the spring. Crown imperials are sometimes affected by leaf spot.

Often called snake's head fritillaria or checkered lily, F. meleagris is native to Europe. This species reaches about 12 inches in height and has grass-like, blue-green foliage with white, pink, or purple-checkered flowers in the spring. Plant them in drifts throughout rock gardens or semi-moist meadow gardens. The Persian fritillaria (F. persica) reaches heights of about 3 feet and has lance-like leaves with spikes of fragrant, dark purple, nodding flowers. They make lovely tall accents in the back of beds and borders. They also make rather good neighbors growing alongside crown imperials. The only downside to this species is that the flower stems can be spindly and may require staking, especially in severe weather.

Green fritillaria (F. pontica) is an Asian native also having lance-like leaves. The nodding, bell-shaped flowers are green with purple tips or brownish-orange spots and look quite nice tucked into rock gardens. It enjoys full sun but will tolerate part shade, making it just as attractive growing at the beneath shrubs and trees. F. assyriaca has a brownish-purple flower with yellow edges. This bulb will reach up 10-12 inches in height so it is excellent for the front of the garden or in rock gardens. This species demands full sun and thrives in hot temperatures. This is also one of the few bulbs that will survive in damp areas, so it can be planted close to ponds. Because of its dark color, it needs a light background to be seen easily.


Related Articles
Editor's Picks Articles
Top Ten Articles
Previous Features
Site Map





Content copyright © 2021 by Nikki Phipps. All rights reserved.
This content was written by Nikki Phipps. If you wish to use this content in any manner, you need written permission. Contact Gail Delaney for details.