Herb & Tea Chart for Dis-Eases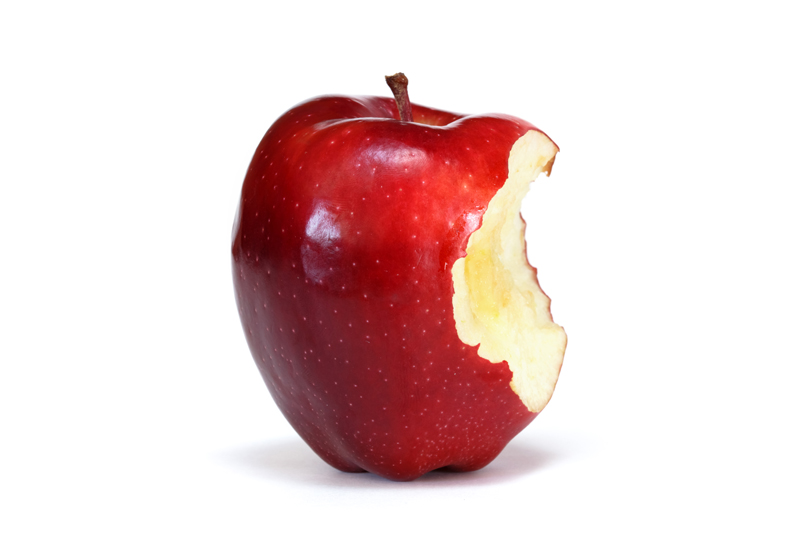 This herb and tea chart provides information about how each is used by herbalists to treat dis-ease.
Alfalfa leaf
(Medicago sativa) is an excellent source of chlorophyll, vitamin C, and minerals the herb has a neutral flavor and helps improve anemia and digestion.
Anise seed
(Pimpinella anisum). Anise is a member of the parsley family and has a pleasant, licorice-like flavor. Anise improves digestion, freshens the breath, calms flatulence and nausea and helps coughs due to its expectorant properties.
Blackberry leaf
(Rubus fruticosus) has a flavor similar to black tea and is a source of blood-building iron. Blackberry leaf has astringent properties and has been used to treat diarrhea.
Catnip
(Nepeta cataria) is a member of the mint family. Catnip is a pungent, mild sedative that can help calm restlessness, aid sleep and soothe an upset stomach.
Chamomile
(Matricaria recutita) has slightly bitter, apple-scented blossoms that help relieve stomach distress and headache. Chamomile is regarded as an excellent calming and anti-inflammatory agent.
Chicory root
(Cichorium spp.), when roasted, provides a delicious coffee like flavor-without the caffeine! Chicory is mildly cleansing to the liver and colon.
Cinnamon bark
(Cinnamomum verum) improves the flavor of any herb it's combined with, because it is naturally sweet. Cinnamon improves circulation and provides a feeling of warmth.
Dandelion
(Taraxacum officinale). Raw dandelion root improves liver function. When the roots are roasted, they have a rich, earthy, coffee like flavor. The leaves are rich in iron and are an effective potassium-rich diuretic.
Elder flowers
(Sambucus canadensis) have a mildly bitter flavor and increase perspiration by gently dilating the pores. Elder flowers are also excellent for the prevention and treatment of colds and flu.
Fennel
(Foeniculum vulgare), another parsley family member, is naturally sweet. Fennel helps stabilize blood-sugar levels and curbs the appetite. The herb relaxes the smooth muscles of the digestive tract, which improves a wide range of digestive disturbances, including flatulence and indigestion.
Gingerroot
(Zingiber officinale) is a pungent herb that's a supreme digestive aid. Ginger relieves nausea, improves circulation, warms the body, and has antiseptic and anti-inflammatory properties.
Hibiscus flowers
(Hibiscus sabdariffa) have a tart flavor and are rich in vitamin C. Hibiscus has a cooling effect, which makes it an excellent choice in herbal iced teas. It provides a beautiful rose color to a tea blend.
Lemon balm
(Melissa officinalis), according to German studies, acts on the portion of the brain governing the autonomic nervous system and helps protect the brain from excessive external stimuli, it has a calming, anti-anxiety effect. Lemon balm not only tastes pleasant but also has antiviral properties, making it suitable for colds and flu. It is considered an excellent herb for children as well as adults.
Lemon verbena
(Aloysia citriodora) is a favorite garden plant. The above ground portion, with its lemony bouquet, has antiseptic properties and has been used throughout history for digestive disorders, colds, and flu.
Mullein leaves
(Verbascum spp.) are added to tea blends for their ability to relieve congestion, it also helps coughs, hay fever and sinusitis. Mullein has a bittersweet taste, reduces inflammation and soothes irritated mucus membranes.
Nettle leaf
(Urtica dioica) is extremely rich in nutrients, including iron and beta-carotene. Nettles improve kidney and adrenal function, benefit allergies and have a salty flavor. Though you may have gotten stung by stinging nettle, drying or heating the plant deactivates the sting.
Oat straw
(Avena sativa), the young stem of the oat plant, has a pleasant, sweet flavor. Oat straw is highly nutritive-it is especially high in calcium- and supports the nervous system, helping to relieve depression, insomnia and stress.
Peppermint
(Mentha piperita) has a spicy, cooling flavor. Long regarded as a remedy for stomachaches due to its ability to reduce hyper contractibility of the intestinal muscles, it helps relieve nausea and flatulence. Peppermint has antiseptic and diaphoretic properties, making it a great choice for colds, flu and fevers.
Raspberry leaf
(Rubus idaeus) is rich in nutrients, especially calcium, magnesium and iron. It has long been regarded as an excellent tonic for women during menstruation and pregnancy. However, raspberry is also nourishing for men and has a pleasant, black tea- like flavor.
Red clover blossoms
(Trifolium pratense) are considered helpful for aiding all of the organs of elimination, benefiting the kidneys, cleaning the blood, expelling phlegm from the lungs and improving health in general. It is flavor is mildly sweet and salty.
Rooibos
(Aspalathus linearis) tastes much like black tea but contains no caffeine and is low in tannins. Rooibos, a traditional South African beverage, is a rich, reddish brew that is high in vitamin C, minerals and antioxidants
Rose hips
(Rosa spp.) have a pleasant, tart flavor, contain vitamin C, and have mild antiseptic properties to help ward off colds and flu.
Spearmint
(Mentha spicata) has a milder, less medicinal flavor than peppermint but still aids digestion and headaches and has mild antiseptic properties. It also makes a delicious iced tea
How to Make An Herbal Tea
The traditional way in most herbal recipes is as followed:
* To make tea, use one-tablespoon fresh leaves or flowers (as appropriate, depending on the species). If the plant material is dried, use one teaspoon.
* Add the herb--or a blend of herbs--to a tea ball or a steeping cup that's resting in a mug. If desired, you can include some clippings of stevia, a natural sweetener, with the tea herbs.
* Pour hot--but not boiling--water in the mug and let steep for five minutes or less.
* Add honey, lemon or sugar as desired.
Caution: If you're not used to drinking fresh herbal teas, start slowly. Make sure you know the identity of the plant you're using to make tea, and be watchful for reactions
See individual articles by herb in the ARCHIVES for cautions and more
information.
Individual Herbs & Spices Index
This information is for informational purpose only, and is not intended to replace the advice or care of your doctor.


Related Articles
Editor's Picks Articles
Top Ten Articles
Previous Features
Site Map





Content copyright © 2022 by Victoria Abreo. All rights reserved.
This content was written by Victoria Abreo. If you wish to use this content in any manner, you need written permission. Contact Victoria Abreo for details.