Apple Cider Vinegar Claim To Fame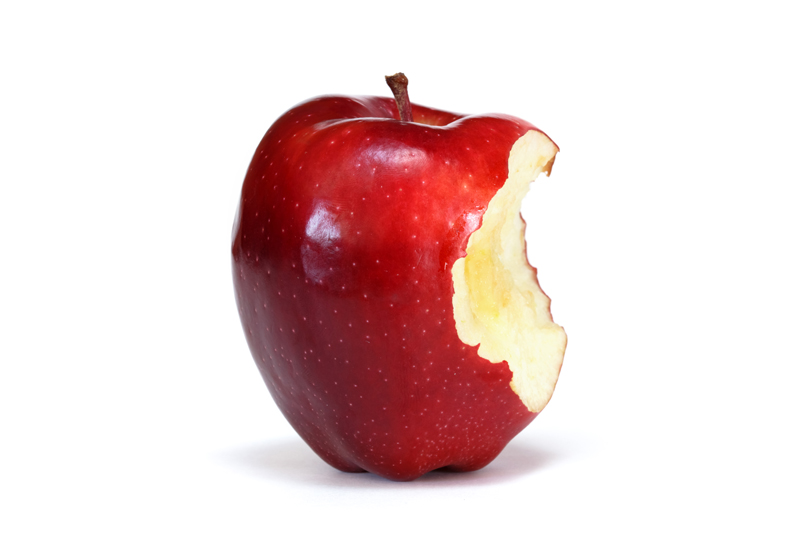 Historically, it is one of the oldest of foods and medicines known to man. Throughout history apple cider vinegar has been used to treat a number of health conditions, skin problems, pet health, you name it, apple cider vinegar (ACV) has been used for it. It is easily accessible, inexpensive and useful for a variety of disorders and conditions.

In 400 B.C, Hippocrates, treated patients with cider vinegar and in biblical times it was successfully used to treat infections and wounds. For centuries medical textbooks have listed various ways to use ACV. These uses include everything from keeping a sharp mind to purifying the body and to easing pain and alleviating dozens of other ailments. Many of the old-time uses are just as applicable today as they were centuries ago.

The saying "an apple a day keeps the doctor away" comes from the medieval English saying, which really goes "to eat an apple before going to bed will make the doctor beg for his bread."

Modern day

Research has shown that ACV can assist in aiding digestion, lowering bad cholesterol, strengthening the heart, lowering blood pressure, stabilizing blood sugar and it contains anti-oxidants which help ward off certain cancers.

Apple cider vinegar also helps in relieving sore throats, slowing down the aging process, relieving leg cramps, soothing sunburn, controlling dandruff and itchy scalp, flushing harmful toxins from the system which is thought to aid arthritis and assisting in weight control. Modern laboratory analysis verifies the antibacterial and antiseptic properties of ACV.

pH factor (the acidity factor) When you take apple cider vinegar it helps to rebalance the acid level of your body.

Many nutritionists and mainstream physicians have begun to link the regular use of apple cider vinegar and a lack of colds or influenza in those that consume ACV. It has been found that the pH factor (the acidity factor) of the body becomes a bit more alkaline prior to a cold or flu striking you down. When you take ACV it helps to rebalance the acid level of your body.

To take as a daily tonic mix one or two teaspoons of apple cider vinegar and two teaspoons of honey in eight ounces warm or cold water, depending on personal preference. Nutritionists feel that warm or tepid water may produce more benefits, but European research indicates both are helpful.

How do you know if your body has too much acid?

Search for lab test of pH body. You can buy these at whole foods or probably any health food or drugstore. You can buy strips that test your saliva or urine.

Natural ACV body care

Vinegar bath-This is used when the body is too acidic. This is a quick way of restoring the acid-alkaline balance. Add 1 to 2 cups of apple cider vinegar to a bathtub of warm water. Soak 40 to 45 minutes. This is excellent for excess uric acid in the body and especially for the joints, arthritis, bursitis, tendonitis, and gout. Also, as an added bonus it makes your skin so soft.

Tired aching feet-For a soothing footbath, put a half a cup ACV in a tub of warm water. Wiggle your toes around and let your feet soak for a few minutes. This is great to do just be fore bed. Some people claim that if this is done every evening it helps to treat athlete's foot.

A natural facial-Try this once a week. Your complexion should feel clean, smooth and refreshed. Mix ten green grapes, two teaspoons apple cider vinegar, one-teaspoon honey and one-teaspoon oatmeal in a blender until you have a sticky liquid. Clean you face and neck and apply the mixture, leaving it on for at least five minutes. Rinse with warm water and pat dry.

A natural pick-me-up-Many people claim that taking a teaspoon of ACV and a teaspoon of honey in six to eight ounces of water in mid-morning and mid-afternoon, provides an extra boost of energy that carries them until the next meal.

Vinegar of Four Thieves natural disinfectant for home cleaning

Natural antiseptics can be made at home instead of buying commercial disinfectants -Place a small handful each of dried lavender, rosemary, sage, rue and mint in a large jar, and cover completely with organic ACV. Cover tightly and set for six weeks. After six weeks strain and put into a spray bottle. Then use this powerfully antiseptic spray in areas of concern, such as on cutting boards and doorknobs, always making sure to avoid your eyes.

This information is for informational purpose only, and is not intended to replace the advice or care of your doctor.



Editor's Picks Articles
Top Ten Articles
Previous Features
Site Map





Content copyright © 2022 by Victoria Abreo. All rights reserved.
This content was written by Victoria Abreo. If you wish to use this content in any manner, you need written permission. Contact Victoria Abreo for details.