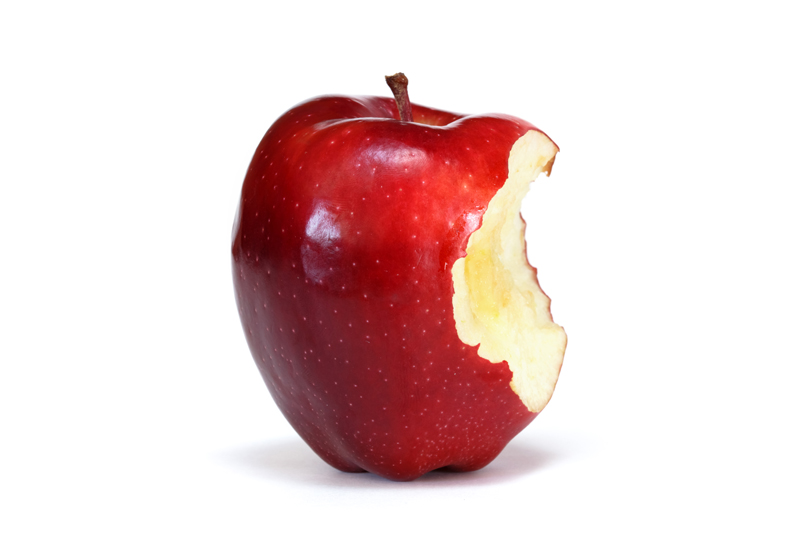 The following list is a sampling of the healing benefits of vegetables.
Asparagus
~ a super source of the antioxidant glutathione, to lower cancer risk.
Beets
~ richer than spinach in iron and other minerals. Helpful in cases of anemia, tuberculosis, constipation, poor appetite, obesity, tumors, gout, and pimples also helpful in the elimination of irritating drug poisons. Beets are one of the best foods to relieve constipation and they are also good for obesity.
Black-eyed peas
~ potent medicine in lowering cholesterol. One-half cup of cooked beans daily reduces cholesterol an average 10 percent. Regulates blood sugar levels. An excellent food for diabetics. Linked to lower rates of certain cancers. Very high in fiber. (Including legumes, navy, black, kidney, pinto, soybeans and lentils).
Broccoli
~ a unique package of versatile disease-fighters. Abundant in antioxidants, including quercetin, glutathione, beta-carotene, vitamin C, lutein, glucarate, sulforaphane. Extremely high in cancer fighting activity, particularly against lung, colon and breast cancers. Like other cruciferous vegetables, it speeds up removal of estrogen from the body, helping suppress breast cancer. Rich in cholesterol reducing fiber. Has anti-viral, anti-ulcer activity. A super source of chromium that helps regulates insulin and blood sugar. Note: cooking and processing destroys some of the antioxidants and anti-estrogenic agents, such as indoles and glutathione. Most protective when eaten raw or lightly cooked.
Brussels Sprouts
~ cruciferous family possesses some of the same powers as broccoli and cabbage. Definitely anti-cancer, estrogenic and packed with various antioxidants and indoles.
Cabbage including bok choy
~ contains numerous anti-cancer and antioxidant compounds. Speeds up estrogen metabolism, is thought to help block breast cancer and suppress growth of polyps, a prelude to colon cancer. Eating cabbage more than once a week cut men's colon cancer odds 66 percent. As little as two daily tbsp. of cooked cabbage protected against stomach cancer. Contains anti-ulcer compounds; cabbage juice helps heal ulcers in humans. Has anti-bacterial and anti-viral powers. Can cause flatulence in some. Some of these important compounds are destroyed by cooking. Raw cabbage, as in cole slaw, appears to have stronger overall health value.
Chili Pepper
~ helps dissolve blood clots, opens up sinuses and air passages, breaks up mucus in the lungs, acts as an expectorant or decongestant, helps prevent bronchitis, emphysema and stomach ulcers. Most of chili pepper's pharmacological activity is credited to capsaicin (from the Latin "to bite"), the compound that makes the pepper taste hot. Also a potent painkiller, alleviating headaches when inhaled, and joint pain when injected. Hot paprika made from hot chili peppers is high in natural aspirin. Antibacterial, antioxidant activity. Putting hot chili sauce on food also speeds up metabolism, burning off calories. Chili peppers do not harm the stomach lining or promote ulcers.
Carrots
~ a super source of beta carotene, a powerful anticancer, artery-protecting, immune-boosting, infection-fighting antioxidant with wide protective powers. A carrot a day slashed stroke rates in women by 68 percent. The beta-carotene in one medium carrot cuts lung cancer risk in half, even among formerly heavy smokers. High doses of beta carotene, as found in carrots, substantially reduces odds of degenerative eye diseases (cataracts and macular degeneration as well as chest pain (angina). The high soluble fiber in carrots depresses blood cholesterol and promotes regularity. Cooking can make it easier for the body to absorb carrot's beta-carotene.
Celery
~ a remedy for high blood pressure. Also has a mild diuretic effect. Contains eight different families of anti-cancer compounds, such as phthalides and polyacetylenes, that detoxify carcinogens, especially cigarette smoke. Eating celery before or after vigorous exercise can induce mild to serious allergic reactions in some.
Collard greens
~ full of anti-cancer, antioxidant compounds, including lutein, vitamin C and beta carotene. Like other green leafy vegetables, associated with low rates of all cancers.
Cucumbers
~ is good for fevers, constipation, skin eruptions, high blood pressure, rheumatism, obesity, acidosis and is a mild diuretic.
Kale
~ rich source of various anti-cancer chemicals. Has more beta carotene than spinach and twice as much lutein, the most of any vegetable tested. Kale is also a member of the cruciferous family, endowing it with anti-cancer indoles that help regulate estrogen and fight off colon cancer.
Mushrooms
~ a heart medicine and cancer remedy in Asia. Current tests show mushrooms, such as maitake, help prevent and/or treat cancer, viral diseases, such as influenza and polio, high blood cholesterol, sticky blood platelets and high blood pressure. Eaten daily, maitake or shiitake, fresh (three ounces) or dried (one-third ounce), cut cholesterol by 7 and 12 percent respectively. A shiitake compound, lentinan, is a broad-spectrum antiviral agent that potentiates immune functioning. Used to treat leukemia in China and breast cancer in Japan. Extract (sulfated B-glucans) has been declared by Japanese scientists more effective as an AIDS drug than the common drug AZT. Eating black ("tree ear') mushroom "thins the blood."
Onions
~ an exceptionally strong antioxidant. Full of numerous anti-cancer agents. The onion is the richest dietary source of quercetin, a potent antioxidant (in shallots, yellow and red onions only-not white onions). Specifically linked to inhibiting human stomach cancer. Thins the blood, lowers cholesterol, raises good-type HDL cholesterol (preferred dose: half a raw onion a day), wards off blood clots, fights asthma, chronic bronchitis, hay fever, diabetes, atherosclerosis and infections. Anti-inflammatory, antibiotic, antiviral, thought to have diverse anti-cancer powers.
Potatoes (white)
~ contains anticancer protease inhibitors. High in potassium, thus may help prevent high blood -pressure and strokes. Some estrogenic activity.
Pumpkins
~ extremely high in beta carotene, the antioxidant reputed to help ward off numerous health problems, including heart attacks, cancer, cataracts.
Soybeans
~ rich in hormones, it boosts estrogen levels in post-menopausal women. Has anti-cancer activity and is thought to be especially antagonistic to breast cancer, possibly one reason rates of breast and prostate cancers are low among the Japanese. Soybeans are the richest source of potent protease inhibitors which are anti-cancer, anti-viral agents. Soybeans lower blood cholesterol substantially.
Spinach
~ a super source of antioxidants and cancer antagonists, containing about four times more beta-carotene and three times more lutein than broccoli, for example. Rich in fiber that helps lower blood cholesterol. Some of it's antioxidants are destroyed by cooking. Eat raw or lightly cooked.


Related Articles
Editor's Picks Articles
Top Ten Articles
Previous Features
Site Map





Content copyright © 2023 by Victoria Abreo. All rights reserved.
This content was written by Victoria Abreo. If you wish to use this content in any manner, you need written permission. Contact Victoria Abreo for details.