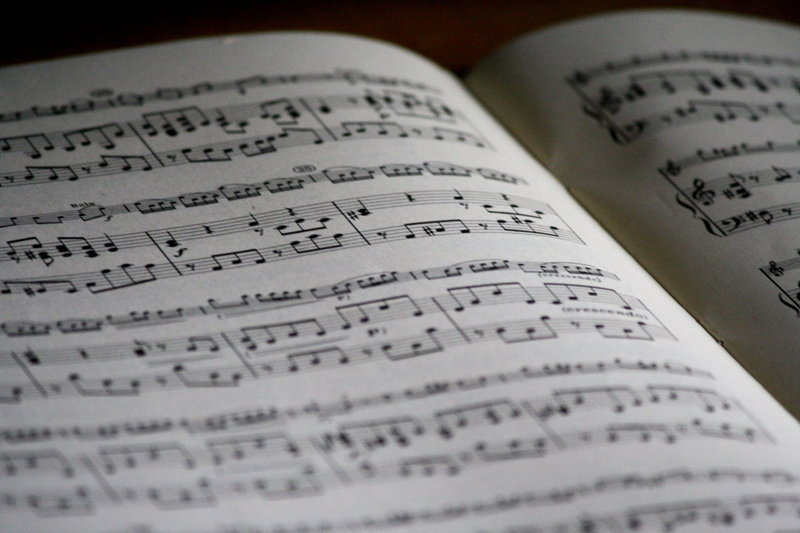 If you got a chance to listen to the debut project of the McClurkins simply entitled "The McClurkin Project" you heard the beautiful harmonious sounds of the McClurkin family members and a group of their friends that was just like family to them. With the wonderful tune "Holy Unto Your Name" led by Olivia McClurkin there was no doubt that this ensemble group was one to look out for in the future. Until that CD many had only known of the musical talent of Donnie McClurkin but the world took notice that the entire family was gifted when the McClurkin Project was released.
Now their much anticipated sophomore CD is out and the power packed title song, which was recorded, live in Queens, NY, "We Praise You" is climbing the charts. Written and led by Andrea McClurkin-Mellini this high spirited, drum pounding, horns tooting, praise groove jump starts the CD and gets things moving. "With our hands lifted up and our hearts filled with praise we praise you" sings Andrea and company and that is the worship tone for the entire project. The banging R&B joint "You Are An Awesome God" led by Ms. Olivia again (co-written by her daughter Crystal...did I say talent ran in the family?) is a funky bass bumping song if there ever was one. From the tune "As Long As You're There" which is flavored with Donnie's tenor to the beautiful ballad Touch Me this project is one that will be a praise and worship classic for years to come.
I caught up with three of the McClurkin sisters Andrea, Olivia, Cheri and we talked about the project, their past and their faith. I found them to be warm, kind and really a pleasant group of women. I have never had the privilege of interviewing their brother, but if he is anything like them I know if I ever get that opportunity I will enjoy myself.
Gospel@Bellaonline
Ok...let me start with the one question that everybody asks...tell me about your project?
Laughter
Olivia
Well this was the first time that we had a chance to collaborate with Pastor Donnie and my sister Andrea it was an open forum for everybody that writes to just throw something in...well not like things were thrown in but what God has given us we were able to all add something to the project. It was a great opportunity to minister together as opposed to what it has been for a while all of us ministering seperately. The other project was also different in that Pastor Donnie wrote all the songs but on this project Andrea wrote some things and other family members wrote songs for the project.
G@B
Well I know you as a family have been singing together for a while. Why did it take you so long to get on a label and record a project?
Olivia
We had talked about the family doing something a long time ago with Vickie Mack Lataillade and before Gospo Centric was Gospo Centric but as my brother Pastor Donnie started coming up he made relationships and so we started talking about it again. Finally Pastor Donnie and my sister Maureen sat with her and discussed the first project.
G&B
I want you to know that I enjoyed the first project and I loved this new one that's out. What are you hoping to accomplish with this latest project?
Andrea
Well it is a business but we just want to minister encouragement to everybody. What I want it to do me personally, is that wherever God wants to take it that is where it should go. Whomever He feels should hear it, then good, I want us to surrender to His will for it completely. I want to live a lifestyle that will afford us the opportunity to go wherever He says. I don't want us to hinder what God has in our work. I want the CD to go wherever He wants it to go.
G&B
You're out promoting the project what has this GMA Week experience been like for you?
Cheri
I'm really absorbing everything and I'm just really seeing and watching it all. Andrea and Olivia they have already been out on the road with Pastor Donnie so it's really my first time like being on the road. It's really just seeing how God is working.
G&B
What's been the best experience about it?
(The sisters all look at each other and Cheri passes my tape recorder to Olivia....there is this grin that appears on all of their faces in unison and then there is Laughter with us all)
Olivia
Um for me just being with my family. That we are really like together doing ministry together. We laugh and have such a good time. Not only do we laugh we loose track of time even when we are praying together. It doesn't matter we cover each other and minister to each other, we fight just like normal families but we love on each other too. I truly love my family.
(Olivia gets teary-eyed here and so does her other sisters...she almost had this reporter crying...)
G&B
Ok now you gon' make this reporter cry in a minute...not fair...
Laughter
Olivia
My sisters are my best friends even if I don't talk all the time I talk to them more than I talk to anyone. I share with them more than I share with anyone.
G&B
That is really a blessing especially since I'm familiar with Donnie's story and I know the things that you all went through in your childhood. For you to be as tight as you are that is really something. How did those childhood events shape your ministry?
Andrea
The bible says the steps of a good man are ordered by the Lord. Even the bad stuff, even the stuff that makes you say 'Oh my God I can't believe this...this is the worst thing that has happened to me' but God knows just what was going to happen, He knew when it was going to happen and how it was going to happen. So nothing takes Him by surprise and it shapes you if you walk the steps out. If you follow the footsteps that God has laid out for you it shapes you into the person that he has ordained you to be. So I wouldn't choose another childhood, another family if I was given the opportunity because even with all the hell we went through and all the stupidness and all that mess this is what God had for me and I'm enjoying the life.
Olivia
From my childhood to my diagnosis of cancer, I just had brain surgery, but I'm thankful and I'm looking so forward to everything! Through all of our prayers and suffering and the anointing that comes out of suffering is a product of God. I am so excited because even in my struggles, when they say, you have to get your head cracked open and all that my thing was to God be the Glory. I went into the hospital singing and praising Him and I don't doubt the God I serve because I know that by His stripes I am healed.
G&B
Wow...well God is truly a healer. Well like that old cliché says...you can't have a testimony without a test. You ladies have come through and the project is wonderful. It was an honor and a pleasure meeting you and thank you so much for the interview.
All
Thank You and God bless you.


Related Articles
Editor's Picks Articles
Top Ten Articles
Previous Features
Site Map





Content copyright © 2022 by Candace Walker. All rights reserved.
This content was written by Candace Walker. If you wish to use this content in any manner, you need written permission. Contact Candace Walker for details.