Going Native-Wild Bleeding Heart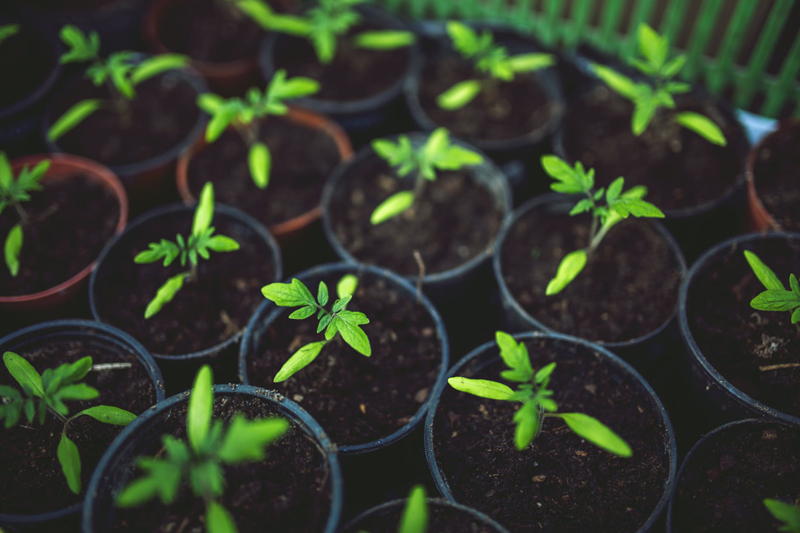 You'll find this graceful native slowly creeping (by way of rhizomes) throughout the open woodlands along the eastern U.S. The Wild Bleeding Heart (Dicentra eximia) not only provides attractive foliage throughout the year, but popping up through the mounds of bushy, blue-green foliage are clusters of pink heart-shaped blooms. These quaint little blossoms usually appear during spring and reach their peak by early summer. This native plant and other Dicentra species are sometimes referred to as "Squirrel Corn" because their rootstocks form from a yellow bulb resembling that of a corn kernel.

In many areas of its natural range, Wild Bleeding Heart is threatened or endangered; however, it has been cultivated throughout gardens across the globe in temperate regions. If you're lucky enough to have one of these beauties in the woodland garden, make sure you mimic this plant's natural environment with moist, humus-rich soil. Although the Wild Bleeding Heart generally prefers a shady location, in moist areas it will grow well in sunlight, especially in cooler climates. A well-established clump, however, can even become somewhat drought tolerant when it's grown within shady locations. Use Wild Bleeding Heart in woodland borders and gardens with other perennial plantings such as ferns, hostas, and native wildflowers.

Many Dicentra species become dormant in summer, sometimes returning for a second burst of blooming in the fall before dying back again for winter. As with many bulbous plants, Wild Bleeding Heart should not get too much water at the height of winter, or the rootstock may be prone to rotting. These plants self-sow but can also be propagated through division of the rhizomes. However, these should be handled with great care, as to not damage them. Few pests are associated with this native species; nonetheless, the ones that can become problematic include rodents, who enjoy devouring the plant's rhizomes.

Another notable Dicentra species is commonly known as Dutchman's breeches (D. cucllaria). With its exceptional white flowers and lacy, blue-green foliage, this lovely native cousin grows from a tuberous rhizome that forms colonies of lush, fern-like carpet throughout moist, wooded areas. As its spring flowering is relatively short, you'll soon find both its foliage and blooms disappearing in early summer, once its seeds have begun to ripen. This species requires sun or dappled shade in moist, but well-drained soil. Dutchman's breeches also look great in wooded borders or gardens growing alongside other woodland perennials such as bloodroot and ferns.


Related Articles
Editor's Picks Articles
Top Ten Articles
Previous Features
Site Map





Content copyright © 2019 by Nikki Phipps. All rights reserved.
This content was written by Nikki Phipps. If you wish to use this content in any manner, you need written permission. Contact Gail Delaney for details.