Ministers and Their Secrets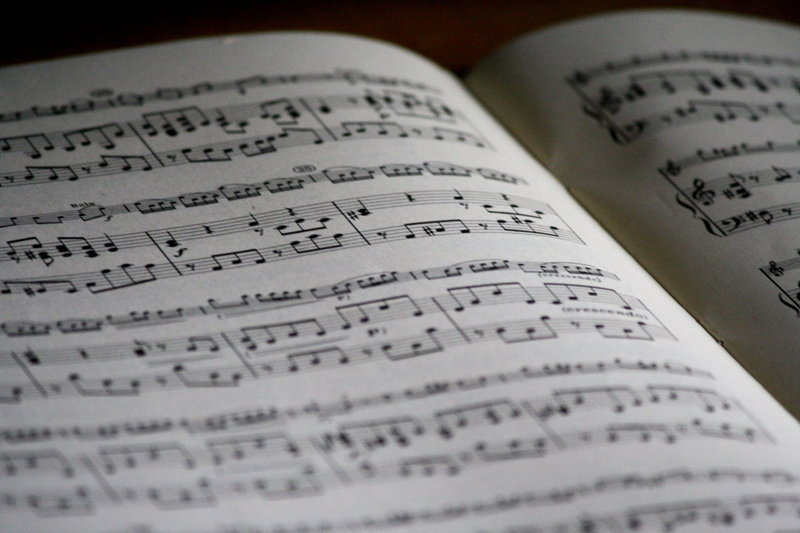 Ok so I'm just about to leave the media suite of Sable Soul Entertainment when in walks publicist Wendy Collins Squirewell, "You're not going to interview my author about her book?" she asks. I'm caught off guard...you see I cover music only here at Bellaonline...we have a literature editor...hey Diana...smile...that does great work and I make it a point to direct all works of literature to her. I'm like "No I don't cover books" but I look in my appointment book and sure enough Deborah Smith is listed there...how her name got in there I don't know. Now having read her book, "Ministers with White Collars and Black Secrets" I realize that it must have been divine intervention.
Deborah Smith proved to be a quick wit, open hearted and sharp headed sister. She explained that her book was semi-autobiographical and that many of the events listed inside really happened to her. Our interview was short but informative and I left there asking her when was she going to write about the secrets of Christian and Gospel music artists...now that should be her next book...in fact it should be her next mini-series of books. (Smile)
Ministers was a quick read for me. The story centers on Kiyah, a recently seperated soon to be divorce preacher's kid who is so consumed with keeping up with the "Jones'" and appearances that she is easily pulled into relationships that don't lift her up. Her biggest flaw is not looking past the surface and digging deeper to find the true nature of a person. This is what causes her to miss the truth when it comes to the men in her life. Her first husband on the surfaced appeared to be a saved and santicfied man but upon spending 15 years with him 12 of them in a marriage, she realizes that he really was a cheating, non-working low life who made her pay for everything. He wanted the best things in life, the quarter of a million dollar home, the Armani suits, and the Sean John jeans but she was the one that paid for it all. When he cheats on her for the final time she asks for the divorce and it is over. Determined to move on she then meets a minister Rev. Leon Booker and thinks he is the answers to her prayers. Kiyah is drawn to his appearance, once again not going past the surface, she focuses on his "expensive sweat suit...pure white leather baseball cap and his sneakers...Gucci" and finally she noticed his looks and jewelry. Soon they are dating and he is spending huge sums of money on her, taking her on expensive shopping trips, and causing her to fall into a trap of money, luxury and deception. When you allow money, looks and game to be your focus it can really cloud your picture. Rev. Booker pretty much dictates how things should go in the relationship and Kiyah slowly allows it to happen. It's not long before the true essence of Rev. Booker comes to light but not before Kiyah becomes intimately involved with him. When all of his secrets come up things become clear to her and she turns to the one source that can help us all get a true focus...God.
Ministers is a book that provides the lesson that you get what you give out. Kiyah was focused on her own appearances and things had to be just right and in place in her world. She never talks in the book about growing deeper in God or not worring about what people might think or say about her. It is only when she is drawn into this seedy relationship that she finally turns to God completly. "The whole message of the book is that you have to have a sure foundation with Christ. You can not put your trust in man. The bible tells us that when all else fails you need to know the word of God and stand on that and that alone," says Smith.
For Deborah Smith writing this book was her therapy, much like Kiyah she went through abuse, divorce, lost her mother, and her father, a wonderful preacher himself, became ill. It was during this vunerable time that she met a charismatic preacher who showered her with gifts and money. She soon learned that this minister was married and not at all who she thought he was. "Most people think this is a tell all book but really it's a tell somebody book. It's basically based on my life...I emblished of course but for the most part it's a real story. It's not pretty but it's real." says Smith. Things became pretty again for Smith when she started to put her trust in God and turned to Him for help that is when she was able to finally find a personal relationship with God. "If I had not gone through this experience I might be having a form of Godliness thinking I'm on my way to heaven not knowing that I have to be on a mission for Christ. I have to be on a mission to build the kingdom and telling this story...that's what it's doing. So many women are coming up to me who are going through the same thing. It has really been liberating for me and uplifting for others and that's been a good thing" she states.
There is now talk of a movie adaption for Ministers and to date it has sold over 100,000 copies. Now that should be a movie to see. To learn more about this great author log on to
www.deborahsmithonline.com


Related Articles
Editor's Picks Articles
Top Ten Articles
Previous Features
Site Map





Content copyright © 2022 by Candace Walker. All rights reserved.
This content was written by Candace Walker. If you wish to use this content in any manner, you need written permission. Contact Candace Walker for details.