Cooking With The Seasons in Southwest Michigan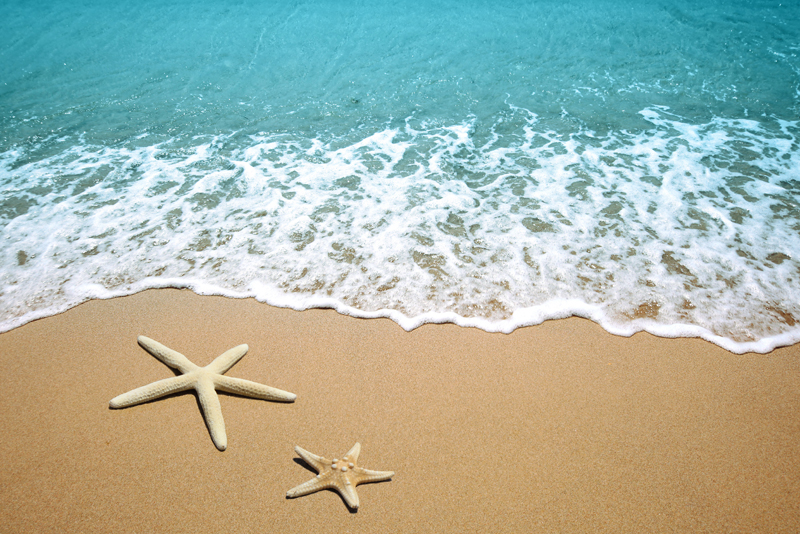 Leading the charge in support of local agriculture in Southwest Michigan is Judy Kite-Gosh, chef/owner of the Retro Café and Kite's Kitchen, a catering and specialty food business in New Buffalo. In 1992, Judy left the hectic city-live of a company executive in Chicago in search of a new life, a new business adventure, and a new chance to pursue her first love…FOOD. She inherited her love of food from both a grandmother and an aunt who were chefs and gardeners. Never without fresh ingredients with which to cook, her grandmother and aunt picked from their own gardens or those of local farms in the area.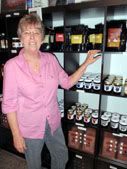 Here are some of Judy's favorite spring recipes.
Asparagus Frittata with Hollandaise
Serves 6
This is a baked dish that is great for brunch, a potluck and a great breakfast on the go.
Ingredients:
1# Fresh local asparagus, washed, trimmed and cut in 1" pieces
½ cup Parmesan cheese
½ cup sour cream
¼ cup ricotta cheese
1 T minced red onion
2 T fresh lemon juice
4 dashes Tabasco or other hot sauce
6 fresh farm eggs beaten
1-cup heavy cream
Salt and pepper to taste
Place asparagus and all dry ingredients in a 9 inch buttered cake pan and stir to blend
Whip eggs, cream and lemon juice (the more you whip the lighter and fluffier the frittata will be). Pour over asparagus. Bake at 350 for 40-50 minutes. It will be done when the center no longer jiggles. Be careful not to over cook. Let rest for ten minutes before serving. Can be stored for hours or days in the refrigerator and reheats beautifully in the microwave.
Hollandaise:
This is a recipe I have been using for years for hollandaise and it is foolproof. The secret is to make sure the egg yolks, lemon juice and Tabasco are preheated in the microwave for about 20-25 seconds to take the chill off.
Combine:
4 fresh farm egg yolks
3 T fresh lemon juice
4 dashes Tabasco
A pinch of salt and pepper
Place the preheated mixture in the jar of your blender.
Heat one stick of butter in the microwave till bubbly but not burned.
Slowly pour the hot butter into the egg mixture on high speed till incorporated and the mixture thickens. If the mixture is too thick you can thin it with a little hot water.
Pour over the frittata and garnish with asparagus tips and lemon slices
This recipe can also be made as a hot appetizer by using mini muffin pans and cutting the baking time to 15 to 20 minutes. Serve them in a chafing dish with the hollandaise on the side.
Morel Mushrooms
For those whose taste buds know the rich flavor of the elusive spring morel mushroom you know there are few wild edibles so delightful. Here are some of Judy's hints on making the most of these "gifts from nature," as she calls them, if you're lucky enough to come by a few.
Morels are very delicate and have a very short shelf life once picked. They should be firm and nothing should be flaking off of them. Plastic is not a good way to store them. They should either be dried or used within a day or two of being picked. When picking your own place in salted water to remove dirt and free them of any bugs. Leave them in the saltwater solution only a few minutes. Drain and dry on paper towels. Some people slice them in half lengthwise before sautéing them but I like to keep them whole. This requires you make sure all moisture is squeezed from the inside of the mushroom or the result of dusting them could make the inside gooey instead of juicy.
There are many recipes that call for morels, but my favorite way to eat them has always been to dust them with flower, salt and pepper and sauté them in butter till they are crispy and pop them into my mouth. Morels can also be dried and rehydrated for use in sauces. To dry them string them with needle and thread and once they are dried store them in an airtight coffee can or other container.
Strawberry Shortcake
Whip up your favorite biscuit recipe from scratch and add a tablespoon of sugar (if it doesn't already call for it), a pinch of crystallized ginger and a little lemon zest. Brush tops of biscuits with butter and sprinkle raw sugar on top before baking. Serve warm if possible
Slice fresh berries and macerate in sugar, lemon juice and wine (if desired) for at least 30 minutes.
Whip heavy cream with vanilla and sugar until thick but not still, (rule of thumb, for one quart of heavy cream use ½ tsp. vanilla and 1/4th cup of granulated sugar.
Grass Fed Roast Beef Hash
2-3 lbs. Grass-fed chuck roast
6 cups of beef stock
2 tsps chopped celery tops
1 large sliced onion
1 bay leaf
2 cups diced onion
2 cups diced raw potatoes
poached eggs as desired (optional)
Roast meat covered in 350 oven for 2 ½ hours. Cool (can use leftovers from a pot roast) Skin fat and add to large sauté pan, saute potatoes and onions in fat (there won't be much as grass fed is much leaner). Add 2 cups of stock from roasting and continue to cook till potatoes are tender. Add diced beef and sauté till meat begins to brown. Add salt & pepper to taste. Serve with poached eggs on top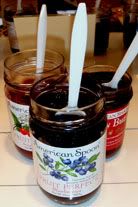 Judy's Tips for Preserves – Start simple and work up to the big stuff!
Ø Use only fresh in season ripe fruit
Ø Reduce the amount of sugar called for in most recipes by half (experiment and find what tastes best to you).
Ø Find a source for pure fruit pectin through national restaurant suppliers or perhaps a local baker.
Ø Add fresh lemon juice to enhance the flavor of the fruit.
Read more about Judy and Southwest Michigan by clicking on the related links below.
For more info on Michigan visit: www.michigan.org and for more info on Michigan's Harbor Country visit: www.visitharborcountry.org.
You Should Also Read:
Southwest Michigan's Local Food Movement
Michigan's Harbor Country
Tree-Mendus Fruit Farm Apple Recipes


Related Articles
Editor's Picks Articles
Top Ten Articles
Previous Features
Site Map





Content copyright © 2022 by Hazel M. Freeman. All rights reserved.
This content was written by Hazel M. Freeman. If you wish to use this content in any manner, you need written permission. Contact Hazel M. Freeman for details.