Michigan's Harbor Country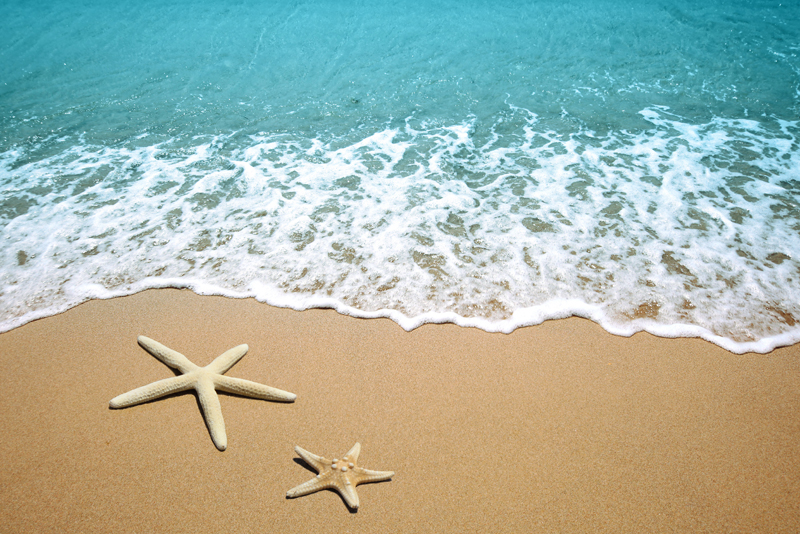 If a beautiful rolling tapestry of farmland, orchards, and vineyards, scattered amongst quaint, friendly little towns perched along the shores of Lake Michigan sounds intriguing, then you'll want to spend some time in Michigan's Harbor Country. Berrien County, one of Michigan's southwestern most counties is a Midwest gem that sparkles along this great lake shoreline.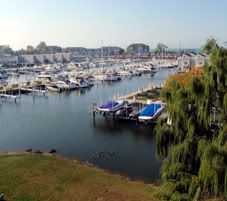 I had an opportunity to spend a little time in Michigan's southwestern most part of the state and what a treat it was. It's only been the last couple of years that I've had the chance to spend much time in Michigan and I must say I've come to love the state. For someone who loves the outdoors like myself, Michigan is an outdoor lovers paradise, but it really has so much more to offer.
Located just seventy miles directly to the east of Chicago, Berrien County borders Indiana, where neighboring South Bend is just across the state line. This is a nice days drive from Ohio where I live. Although this central Midwest locale makes this area an easily accessible, and affordable destination for many, it's one of the Midwest's best-kept secrets. I think that's about to change as more and more people discover Michigan's Harbor Country.
Chicagoans have known about this special place since the late 1800s. Arriving by steamer, city folks flocked to this Mecca of summer resorts situated along the pristine beaches of Lake Michigan. The little towns of the area were, and still are, a haven for those creative in the arts as well as the kitchen. The rich, fertile countryside and moderating lake temperatures rolls out a bounty of agriculture where fresh fruits, vegetables and fabulous wines make this area a palate pleasing place to hang out.
While keeping their small town charm the communities of: St. Joseph, Sawyer, Union Pier, New Buffalo, Lakeside, Benton Harbor, Three Oaks, and Harbert have combined their earthy, big lake energies with Chicago's refined tastes and evolved into a unique relaxation destination known for a balanced blend of fine food and beverages, arts, shopping, spas, outdoor recreation, and of course pure, natural beauty.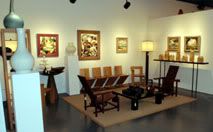 For antique and art lover's shops, studios, and galleries abound. Talented artists, sculptors, designers, printmakers, and fine furniture makers bring their work to life. No matter your taste you'll be able to browse the shops and find just the antique you've been looking for or that special piece of artwork, a funky new wardrobe item, or a snazzy piece of jewelry.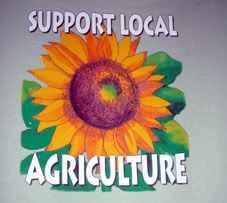 For food lovers, southwest Michigan's fresh food movement is reverberating throughout the Midwest. With its sandy soil, desirable elevation, and moderate fluctuations in temperatures due to the lake affect, the region has long been known for its ideal growing conditions. With the exception of citrus, Michigan's coastal fruit belt, also known as "orchard country," continues to keep the state a leader in tree fruit production especially apples, as well as sweet and tart cherries.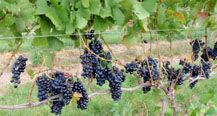 Other fruits such as blueberries, strawberries, raspberries, peaches, and plums are plentiful at many U-pick farms scattered along the coast. Where once mostly juice grapes were grown vintners have discovered the Michigan coast is perfect for European vinifera grape varieties that have been the mainstay of European wines for centuries. To the delight of wine drinkers, award-winning wineries, some well established, and many new, can be found all along the lake coast.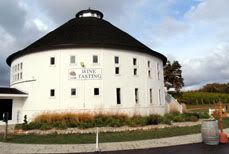 Chefs and foodies desiring fresh, locally grown produce, dairy products, grass-fed meats, eggs, baked goods, honey, maple syrup, and a variety of locally produced goodies have helped Michigan's farmers' markets experience a resurgence. Restaurants in southwest Michigan are strong supporters of the 'locovore' movement and often design their menus around what's in season and can be purchased fresh from local farms. Many menu items are made from scratch each day.
As you can see I'm quite taken with southwest Michigan. I'll be adding additional articles with more on specific things to see and do. If you haven't spent much time in Michigan don't wait as long as I did and don't take my word for it, get out there and experience Michigan for yourself.
For more info on Michigan visit: www.michigan.org and for more info on Michigan's Harbor Country visit: www.visitharborcountry.org.
You Should Also Read:
Cherry Blossom Time in Traverse City
Tree-Mendus Fruit Farm Eau Claire Michigan
Tree-Mendus Fruit Farm Apple Recipes


Related Articles
Editor's Picks Articles
Top Ten Articles
Previous Features
Site Map





Content copyright © 2023 by Hazel M. Freeman. All rights reserved.
This content was written by Hazel M. Freeman. If you wish to use this content in any manner, you need written permission. Contact Hazel M. Freeman for details.