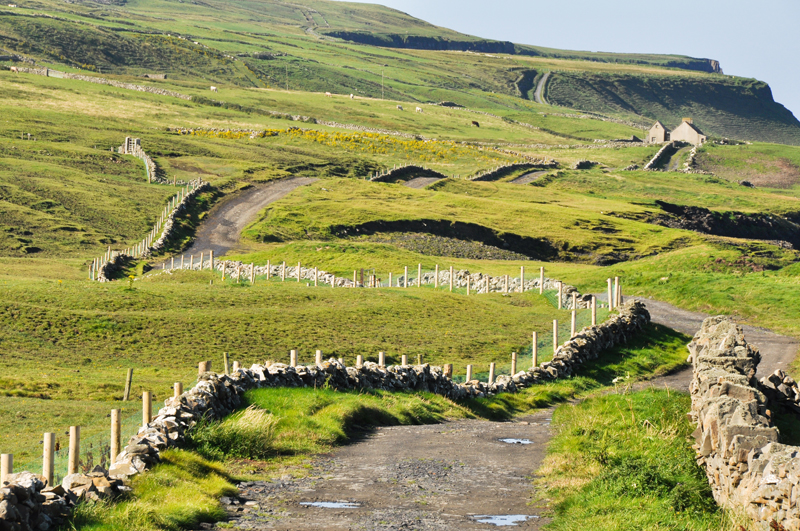 Dealing with a Proud Aging Irish mother.

I would tell you my mother's age, yet she would kill me. She is very proud. Yet this past Mother's Day weekend, she didn't get to go out to dinner with my brothers and I. We didn't get to hangout back home at Mom's. My mom was in the hospital. She was having "complications of her medication" was the summary I was using when asked why my mom was in the hospital. On Sunday afternoon when I visited her, she was asked by the attendee her age. She ignored him. I said to him, "Irish women don't like to say their age!" My mom smiled. She had reared me well in her ways.

My Dublin mother is ageless though she was born in the early twenties of a century gone by. Mom left Ireland as a young married mother with her first born son, age 2, in the mid-1950's to meet up with my father in Toronto. She came from the days when you went where your man went. Mom thought 3,000 miles away from home was as far as she would go, yet within three years, she would ultimately be 6,000 miles away to California.

Eight hours difference and worlds apart yet kept alive within the ranch style home our mother reared myself & my three brothers. We had no nearby relatives, yet the other local Irish emigrants became our extended family throughout the years as we cultivated friendships and bonds at the holidays, feis (Irish for festivals), funerals, weddings, baptisms, parties.

The declining years of my mom's life has led to attending more funerals than anything else. My father got so that if he was at daily mass and there was a funeral, he would stay on as he knew most of the parish. If he didn't know the person, he would know more about them by attending the funeral mass and chatting with people. My mom wouldn't go on like Dad. She is a private person. Maybe being reared in a large Irish family makes one become private as privacy is a rare thing to behold.

My mom dealt with the death of her father within the first two years of her leaving. She couldn't attend his funeral as there wasn't the money. Later when her mom died in 1972, she went home to her large family. My mom was the only one who emigrated. We often thought that she would return for good. I think she did too. Now it is too late. As she says, "I am not a piece of furniture to be moved. This is my home now." Mom knows about furniture as she was the wife of an upholsterer. We rarely had two pieces which matched. Yet mom is old school as she wouldn't complain much about a lot of things. She made do. A very proud woman in a world of changes.

Now the seasons are changing for her. The memory is great on long term events, yet patchy on short term facts, but don't tell her that as she will deny it! In a world where most people know too much about others, she doesn't want anyone to know her business. As luck would have it, she has me as her journalistic daughter. Yet I respect her perspective and try to be respectful. She is a proud aging woman with a young heart. She tells me she has dreams of my Dad & her when they were young. I wonder if Dad is calling her home. I hope she doesn't go too soon. I'll miss her so.



Related Articles
Editor's Picks Articles
Top Ten Articles
Previous Features
Site Map





Content copyright © 2022 by Lorraine Chambers. All rights reserved.
This content was written by Lorraine Chambers. If you wish to use this content in any manner, you need written permission. Contact Bee Smith for details.