Growing Ornamental Beauties in the Bulb Garden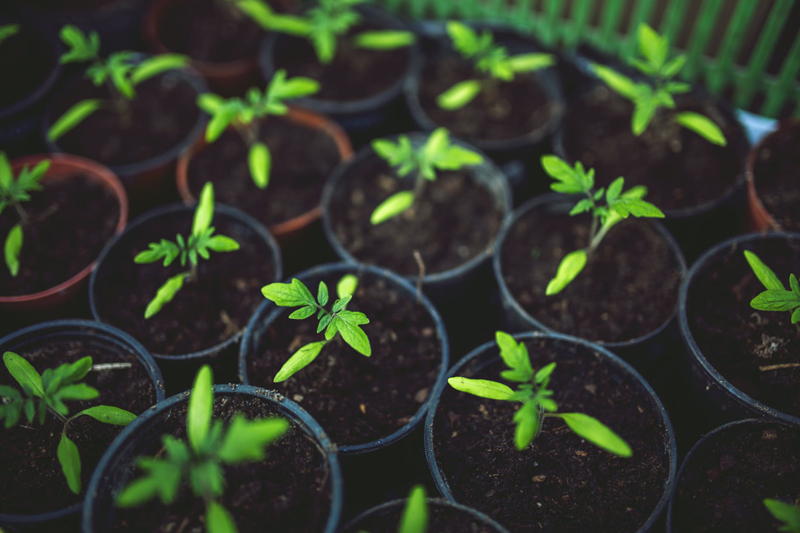 I love anything outside the norm, especially when it comes to growing plants. Of course, it takes a bit of research in finding and then growing these lesser-known bulbs, but in the end, their lively blooms or other unusual characteristics make it well worth the extra effort. So if you're like me and want to try something different in the bulb garden, here are a few interesting candidates.

This ornamental provides color and interest like no other. It's one I'm sure you've heard of, though many people may be surprised to learn that the Sweet Potato Vine (Ipomoea batatas 'Blackie') makes a great addition to the garden. Although the Sweet Potato Vine produces flowers, the plant is best grown for its striking, dark reddish-purple foliage. This exotic-looking vine grows from tuberous roots, making it ideal for use as a groundcover. Sweet Potato Vine is a great plant for any place that allows it to trail or cascade over things, such as containers. It enjoys sunny conditions, warm temperatures, and well-drained soil.

If you're looking for an interesting border or rock garden plant, then try the fragrant, two-toned, yellow-and cream-blooming Juno Iris (Iris bucharica 'Princess'). Not only will the beautiful flowers captivate you but the unusual foliage will as well, resembling that of sweet corn. This iris is the easiest of the Juno irises to grow and the most widely available. Junos are a group of irises with corm-like structures rather than bulbs or rhizomes. Place it in a sunny spot with gritty, well-drained soil.

Another interesting plant is the Siam Tulip (Curcuma alismatifolia), which is not a tulip but an unusual member of the ginger family. The rhizomatous plant has pointy, tulip-looking blooms in shades of pink and mauve. The foliage is also reminiscent of the tulip. This ornamental beauty blooms in the heat of summer and enjoys well-drained soil in sun or partial shade. Siam tulips make extraordinary additions to the garden and can also be grown in containers. They also make excellent cut flowers, lasting for up to two weeks. Curcumas are sometimes referred to as "Hidden Ginger Lilies" because the lush, dense foliage often surrounds the blooms.

Conanthera is a small genus of about three or four species bulbous plants. C. campanulata, the most common species, has small, intensely purple flowers arranged in a branched cluster. This little bulb can be used for ornamental purposes as a container or garden-grown plant. However, since it is not very hardy, it should be grown in a frame or greenhouse in colder climates. In areas where little or no frost is prevalent, plant this bulb in light to medium well-drained, sandy soil along a warm, sunny border where it can be well protected.

Nothing is more beautiful in the garden than something different. As long as you can provide the appropriate growing conditions, any of these interesting plants are certain to become quite the conversation piece in the garden.


Related Articles
Editor's Picks Articles
Top Ten Articles
Previous Features
Site Map





Content copyright © 2021 by Nikki Phipps. All rights reserved.
This content was written by Nikki Phipps. If you wish to use this content in any manner, you need written permission. Contact Gail Delaney for details.