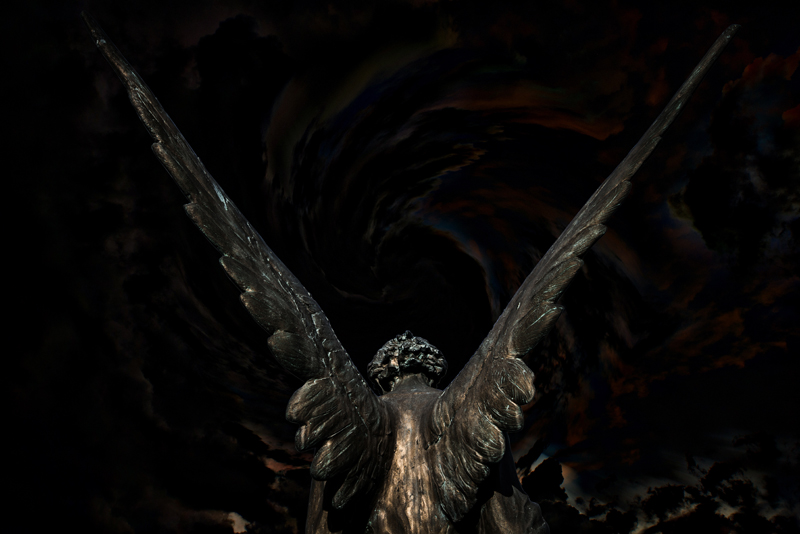 Jason: Hi it's Jason Darr from Neurosonic

BellaOnline: Hi Jason, how are you doing?

Jason: Oh, I'm doing all right. How are you doing?

BellaOnline: Excellent. Thank you. It's a real pleasure to speak with you. Drama Queen is excellent. I love it. It's got a real energy about it that I've got to play first thing in the morning to get my brain going.

Jason: (laughs) Well thank you very much. I really appreciate that.

BellaOnline: "So Many People" is excellent and I really like "Me Myself and I" especially that middle part.

Jason: Oh, thank you so much. Greatly appreciate it. (laughs)

BellaOnline: You know when I was doing research on you; I have to say I've never heard such a buzz on anybody as I have with you. It seems that every review especially live reviews is falling all over themselves to say how great you guys are.

Jason: (laughs) We put a lot of effort in the live and we try to make it as traffic-stopping as possible. And you know, given the nature of some of the music, you know, some of it is very difficult to play, to pull off in a live setting. So the fact that we're able to do that, on top of standing on our heads while we do it, can definitely come across positively, that's for sure.

BellaOnline: Tell us how Neurosonic came to be following Out Of Your Mouth. I'm sure you've told this a million times by now.

Jason: No, that's all right. It's a fun story. (laughs) Basically, Neurosonic was initially intended to be Out Of Your Mouth. It was to be my next record Without Your Mum, and when I started writing the new material, I moved to a different city to where the band was living so I was also working with a new management company that had a ProTool studio in their offices. So I spent a lot of time there on my own and I just started working on the next Out Of Your Mouth record and when I got four or five songs in, everybody in the office was going crazy, like Oh My God this is so much better. This is going to be such a success compared to Out Of Your Mouth. And I set the songs off to the band mates and to make a long story short, they didn't really get it. So it was very clear to me that this is where I wanted to go musically. This wasn't the right people that I needed to do it with. So I essentially just pulled the plug on the band and started to continue on the record on my own. When the record was done I put a new band together. I called a couple of people that I knew, like my bass player who's in Neurosonic. I've known him for years and I sent him the songs. And he lost his mind and said yeah, I definitely want to be a part of this. My guitarist as cheesy as it sounds, answered an ad in the paper. (laughs) And our drummer, Shane, came from a recommendation from Dave Ogilvy, who I'm not sure if you're familiar with. He's a producer, he produced Nine Inch Nails, Marilyn Manson and I had worked with him in the past. And he's like, oh, I know just the guy. So the band came together very organically and it was obviously just meant to be, I mean you want to be surrounded by people who have the same initiatives as you and have the same creative direction as you as well. So it just seemed very natural. And then once we started to play together well, you know, it just came into its own life.

BellaOnline: In hindsight did you see the success of the cover of "Music" as a detriment to the band?

Jason: Absolutely. (laughs) It's not a detriment to Neurosonic, but it was definitely a detriment to Out Of Your Mouth. Cuz what I think what ended up happening is no matter, no matter how proud I was of that record there was no way for me, with the material that I had on it, to follow up the cover song. At the time I thought I did, I thought I had songs that were strong enough to follow that song, but, the reality is, you know, people liked that song the best off the record and there was no way to follow it up. And so the record just stopped after "Music". And you know, it's a really hard thing to try and recover from.

BellaOnline: Was there a lot of pressure to try and do another cover?

Jason: No, no, because I think in the end, everybody wants the band to have some integrity and rise to the occasion on its own merit and I know I definitely was doing that with the material that I was writing for Drama Queen. I mean everybody I've sent the record to has you know, been really really ecstatic about it. So there's been really no question. I think at the time there was a little bit of pressure because we wanted so badly for the momentum to continue. We wanted to keep touring. We wanted to get recognized for the songs that were on our record, and that wasn't happening, you know. The touring slowed down and the value of the band started drop dramatically. And it was hard. It was definitely hard to swallow, so it was a really nice change for me to just be able to go into a studio by myself and work on Drama Queen because that was ultimately what I needed to do.

BellaOnline: You created the whole CD by yourself with Pro Tools before bringing a band together, is that correct? Is it same to assume that you have pretty strong ideas about every aspect of how you want to be presented?

Jason: Well, let me put it to you this way. Ultimately I want what's best for the record. So when I demoed the songs, they are very, very close to the form that they ended up on the record because I do play several instruments and I do have strong opinions of how all the parts should fit together. And I, you know, consider myself the producer of the record because I, right down to the finest detail, I did everything myself. So when it came time to actually record the properly I did bring in the members of the band because as great a bass player as I like to think I am, my bass player is a better bass player. (laughs) So I would be a fool not to exercise his talent. And the same with you know bringing Troy in to his guitar parts as well because his parts definitely add a certain vibe to the sound. And bringing in a live drummer as opposed to having programmed drumming is definitely a step in the right direction as well. And then you get a sound that's a little more organic and not so Pro-Tooled sounding, you know what I mean. So it sounds a little bit more like a proper project.

BellaOnline: "I Will Always Be Your Fool" is very Beatle-esque. Did you really want to show off all your influences on this disk?

Jason: Thank you. Absolutely. Yes. Absolutely. There was a song by the Beatles from Past Masters 1 called "Disc Boy". I don't know if you're familiar with it or not.

BellaOnline: Yes.

Jason: It was a song that I always wanted to pay a tribute to. So when I sat down to write "I Will Always Be Your Fool", I just started strumming the same type of chords and singing the same kind of melodies and the words literally just kind of fell through my teeth. (laughs) I wrote the lyrics to that song in about 10 minutes. It just came together so naturally. And then when I went back into the heavy part it actually seemed like a very natural progression to go from this Beatle-type sound to go into this heavy angst, you know. It seemed to marry the two in kind of a contradictory way, which was really exciting to me. I was you know, patting myself pretty hard on the back. (laughs) Just the two together was really, really exciting, you know what I mean. At the time I just couldn't believe how right it sounded and how easily it came together.

BellaOnline: "So Many People" is a pretty blatant crack down on Ashlee Simpson. Does the music industry and by that I mean, labels and radio stations, etc. have much credibility anymore with regards who they single out as the new stars of the day.

Jason: Fortunately for all the crap that's out there, from your Ashlee Simpsons to your Paris Hiltons…all these people are putting out you know records based on an identity and not on talent or art. Thankfully there's just as many good artists out there who are making incredible records and have great live shows and who are talented people. I think for me it was just being fed up with being forced fed, seeing it on TV. Seeing, in particular Ashlee Simpson receiving a Billboard award immediately after the whole Saturday Night Live fiasco and actually mocking herself. I mean it was so frustrating to me to see somebody succeed on those merits. And see other bands, I mean not just myself, but just seeing other people struggling to get ahead and you know, it's really hard not to get angry about it. And I was angry. I mean now I mean I've had my revenge. I mean even if it all ended tomorrow, at least I wrote that song, and a few people heard and got a good laugh out of it. I certainly did. And (laughs) I continue to. (laughs) There's some pretty nasty stuff in there but in all fairness as much as it sounds like it's about her, it really is about the whole thing. Not just about her. It's about everybody like her, and that's frustrating.

BellaOnline: That's all the questions I have for you Jason, anything else you want to tell me about the record that I didn't ask?

Jason: We are very, very active on our MySpace and on our website and stuff like that so if people want to reach out to us, by all means reach to us, we'd be happy to correspond with anybody. Thank you so much. Take care. Bye bye.
You Should Also Read:
Neurosonic website
Neurosonic MySpace


Related Articles
Editor's Picks Articles
Top Ten Articles
Previous Features
Site Map





Content copyright © 2022 by Morley Seaver. All rights reserved.
This content was written by Morley Seaver. If you wish to use this content in any manner, you need written permission. Contact Morley Seaver for details.