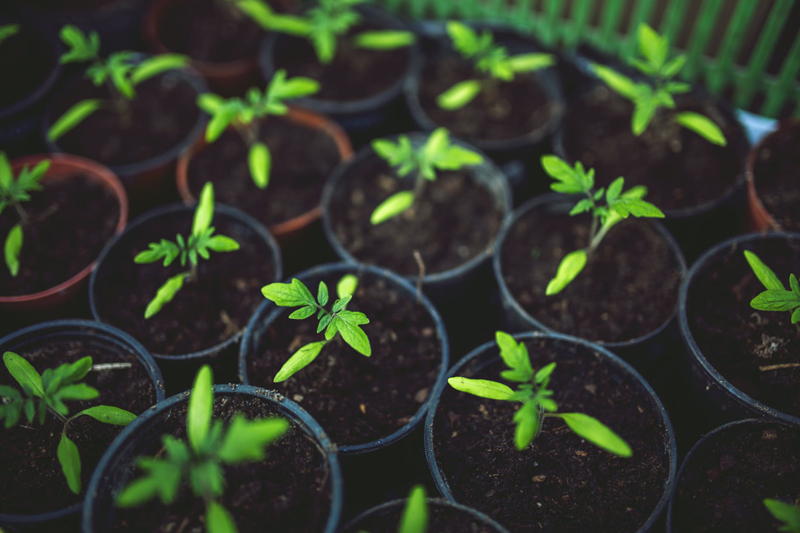 Perhaps best known for its blue berries rather than its yellow flowers, the Blue-Bead Lily goes by the botanical name of Clintonia borealis. Its genus name was derived from DeWitt Clinton, early naturalist and New York governor. The common name "blue-bead" comes from the plant's bright blue berries. Other common names for this remarkable wildflower include Clintonia, Clinton's Lily, Corn Lily, Cow's Tongue, and Yellow Bead lily. The Blue-Bead Lily is native to forests in eastern North America in dense stands along streams and in moist areas of the Southeast mountains. It is also found in other coniferous or mixed forests from Southwest British Columbia to California. Another species, known as the Queen's Cup Bead Lily (C. uniflora) occurs along the West Coast from southeastern Alaska into California. Queen's Cup Bead Lily is a native, warm-season species with star-like white flowers. It also produces a blue berry.

The Blue-Bead Lily has large, slightly hairy, tongue-shaped leaves pointed at the tip with nodding, bell-shaped, pale yellow-green flowers that emerge in early summer. A single blue berry eventually replaces each flower. Mature plants reach heights of around 6 to 16 inches. While in many places this native rhizomatous plant is deemed quite desirable, it can be difficult to grow in the home garden; however, not impossible. The plants have creeping underground rhizomes that form dense colonies but are extremely slow to spread. The Blue-Bead lily is well adapted to cool, damp areas receiving full or dappled shade, mimicking its natural forest-like environment. Plant them immediately in a permanent spot. They resent disturbance. Light to medium acidic soils are more favorable to the Blue-Bead Lily and should be moist, yet well drained. Seeds are best sown as soon as it is ripe and done within a cold frame. The plant usually germinates in the spring. Seedlings may be left in their pot during the first growing season, dividing them once dormant and planted outdoors in late spring or early summer at the beginning of their second or third year.

The plant is mildly poisonous to humans but edible to chipmunks. However, its leaves are said to be edible, though I personally wouldn't try it. Young leaves are said to taste like cucumbers but older leaves are bitter. There is a bit of lore attached to the Blue-Bead Lily. American Indian tribes thought dogs used the plant to poison their teeth, making their bite lethal. One who was bitten by such a dog would need to extract the poison from its root in order to formulate a cure. Hunters were said to have rubbed their traps with the roots because bears are said to be attracted to the odor. The Blue-Bead Lily is also said to have medicinal uses as well. Native Americans used it to treat various injuries, from bruises to burns and infections. A root tea was also used as a tonic to aid in childbirth. People also crushed its leaves, rubbing onto the face and hands as a protection from mosquitoes.



Related Articles
Editor's Picks Articles
Top Ten Articles
Previous Features
Site Map





Content copyright © 2021 by Nikki Phipps. All rights reserved.
This content was written by Nikki Phipps. If you wish to use this content in any manner, you need written permission. Contact Gail Delaney for details.