Sandwiches Hangman and Word Scramble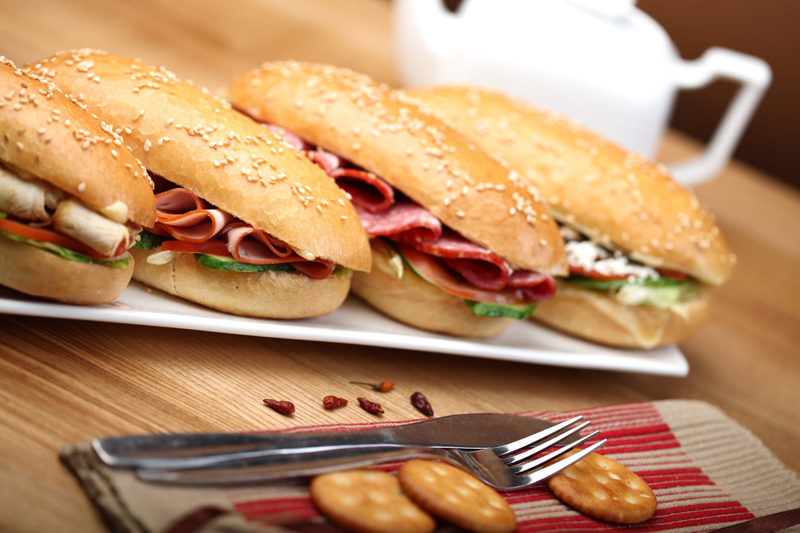 The Sandwiches Site can help you have fun while learning about the fantastic world of sandwiches. How can we do that? BellaOnline has a number of site specific games that you can play. These creative games help you learn more about varieties of sandwiches and ingredients while having fun.
Two of the games that you can play on this site are Sandwiches Hangman and Sandwiches Word Scramble. Both games use words that are associated with sandwiches and the ingredients that make them delicious. Use your knowledge of sandwiches to help you puzzle these games out!
Sandwiches Hangman
When you are guessing a letter on Sandwiches Hangman, it is always a lower case letter. There are no spaces, hyphens, or special characters. Letter by letter, you try to guess all of the letters in the word. When you get a letter right, the letter is shown to you in the correct order on the word blank. If the word has more than one of that particular letter, it will be filled into all of the spaces where it occurs. If you have an incorrect guess, one more part of the hangman is filled in. You have 10 possible incorrect guesses. After that, the hangman is completed, and you are out. You guess a letter by clicking on it. You can see where you have clicked. This helps keep track of what letters have been played. You are invited to play as many games as you want! Just click and go onto more glory.
Sandwiches Word Scramble
Many of us have played Word Scramble games in school to study vocabulary or just to help get rid of some boredom. Word Scramble games help to keep the brain exercised and often can help stave off the problems associated with aging brains. Each of the words has to do with creating sandwiches. You will be given a word that is scrambled. Rearrange the letters and guess the word. What happens if your guess is incorrect? You will be given the correct answer, and then you may try a new word. Just click to start the new scrambled word.
People who enjoy cooking have a lot of creativity. Often it is the type of creativity where a person can combine many foods to build amazing sandwiches creations. These word games ask folks to find one answer based on clues. Sometimes this can be challenging, but fun, and can help you to keep your brain at optimal problem solving condition.
Good luck with the Sandwiches Hangman and Sandwiches Word Scramble games. I can always add words to our word lists. If you have words that you want included in these games, please post the words in the forums. I'll get them added, so that people can have even more fun!
ADD Hangman and Word Scramble Links
Here is a link to the Sandwiches Hangman Game.
Here is a link to the Sandwiches Word Scramble Game.


Related Articles
Editor's Picks Articles
Top Ten Articles
Previous Features
Site Map





Content copyright © 2022 by Connie Mistler Davidson. All rights reserved.
This content was written by Connie Mistler Davidson. If you wish to use this content in any manner, you need written permission. Contact Connie Mistler Davidson for details.