Woodland Wildflower Bulbs: Hepatica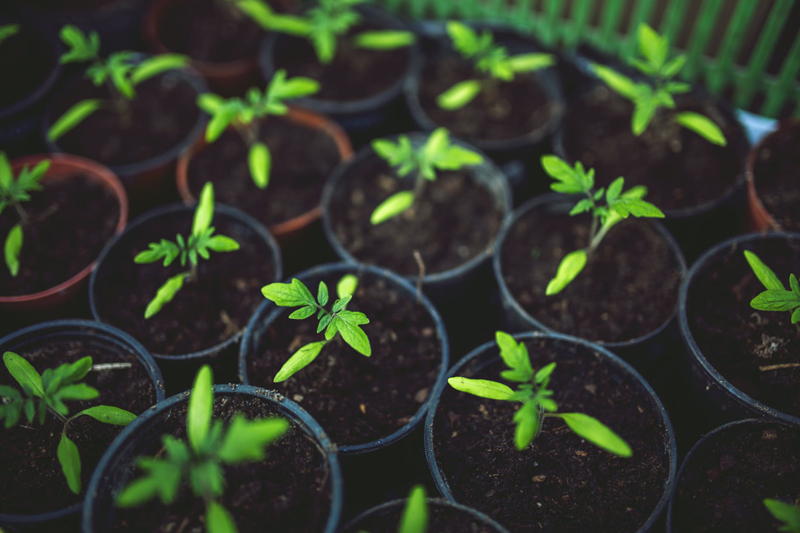 One of the more delightful finds in the early spring woodlands is the hepatica, member of the Buttercup family. This small, attractive woodland wildflower isn't really rare, but it's not that common either. Between four to ten species of Hepatica are recognized. Many of the species grow from fibrous rhizomes. There are only two species of Hepatica found in North America, Sharp-lobed hepatica (H. acutiloba) and Round-lobed hepatica (H. americana). H. nobilis and H. transsilvanica are the two species found in Europe. Hepaticas are also much loved and revered in Japan. The Japanese name for hepaticas is 'Yukiwariso' or 'The Breaking Snow Plant'.

Hepatica may grow in a wide range of conditions. Typically, hepaticas are found growing in deeply shaded deciduous woodlands, but they may also be spotted in sunny grasslands as well. Hepatica will also grow in both sandy and clay-rich soils. Hepatica is tolerant of winter snow cover, but does not appreciate dry frost. Hepatica gets its name from its leaves, which have three lobes, much like the human liver, and older leaves are reddish-purple, similar to the color of the liver. In fact, it was once used as a medicinal herb to treat liver disorders for this reason from the old theory of "The Doctrine of Signatures." This theory held that if a plant looked like a body part, it could be used for ailments of that body part. Of course, this has since been discredited.

This delicate looking plant is actually very hardy, and is one of the very first to bloom in spring. The flowers of hepatica are usually blue to lavender but can also be white or pink. A unique feature of the hepatica is that their leaves are evergreen. The leaves seen in spring are actually last year's leaves. The leaves survive the winter, looking old and weathered at the time of flowering as the new leaves are just emerging as fuzzy tuffs. Once the flowers have died back completely, new, bright green foliage begins to appear. The shape of the leaves also distinguishes the plants. For instance, sharp-lobed hepatica has leaves with three to seven lobes and sharply pointed tips. Round-lobed hepatica has three lobes and rounded tips. Also after the flowering period, long, hairy seeds develop. These seeds also happen to be a favorite food source of rodents.

Round-lobed Hepatica (H. americana) has rounded lobes on the leaves and the leaves are somewhat smaller, seldom more than 3 inches. Its range extends further north and south. This species of hepatica is sometimes referred to as Liverleaf or Liverwort. Fully developed plants only reach 4-6 inches tall, and blooming often occurs in late winter or early spring. The flowers are bright bluish-purple. The Sharp-lobed Hepatica (H. acutiloba) is slightly sturdier and more upright than H. americana, with exquisite hairy stems and new growths. The thinner evergreen leaves are on occasion faintly marbled. The flowers are upward facing and mainly white, but pale pink and pale blue can be found as well. H. nobilis has green leaves that are purple underneath and blue flowers. H. transsilvanica is more robust with larger leaves and flowers, usually in shades of blue. H. japonica is considered to be one of the most exciting cultivars of all the Japanese hepaticas. The colors can be vibrant or subtle, ranging from rich blues, violet and purple to red, rose and pure white.

Hepaticas are superb plants for a shady position in the rock garden. All they require is excellent drainage (without drying out completely), plenty of humus, and a good source of nutrients. Little aftercare is needed in the garden, but hepaticas respond well to a top-dressing of leaf-litter in fall and an annual feed of fish or bone meal in late winter. Some of the more vigorous forms, such as H. transsilvanica, make excellent groundcover plants for a shady border. Their only pests are greenflies, slugs, and mice. In some areas, hepaticas may be easier to grow in clay pots, which should be repotted or divided each year, just after flowering. Hepaticas should also be watered frequently in early spring, but less in summer and autumn. They should not be allowed to dry out completely.


Related Articles
Editor's Picks Articles
Top Ten Articles
Previous Features
Site Map





Content copyright © 2021 by Nikki Phipps. All rights reserved.
This content was written by Nikki Phipps. If you wish to use this content in any manner, you need written permission. Contact Gail Delaney for details.