Everyday Money Management Techniques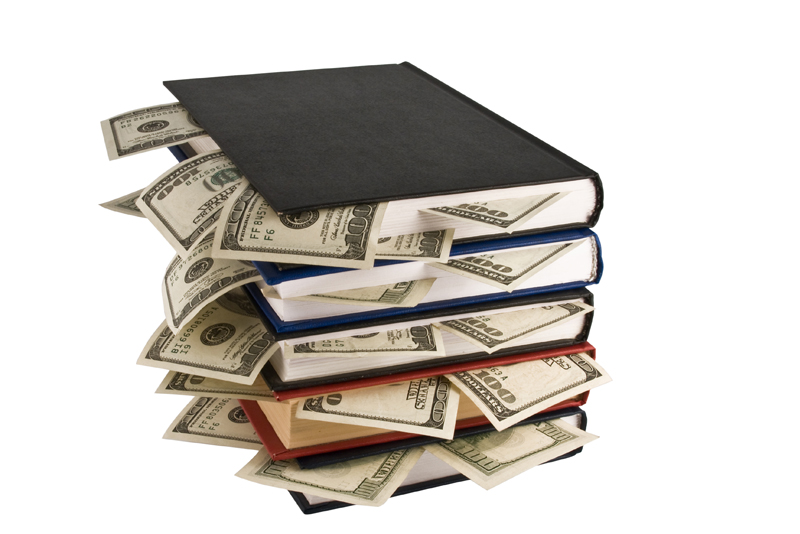 1. Establish a "pay yourself first" strategy. This is perhaps the most painless way to save since you don't really see the money. If you don't see the money, you won't be able to spend it. Aside from participating in your employer's 401(k) or 403(b) plan, many companies also offer employees payroll deductions for U.S. Savings Bonds. One can also consider establishing an automatic investment plan with a mutual fund company. Another option is to set up an automatic withdrawal plan for the purpose of investing in a dividend reinvestment plan or direct stock purchase plan

2. Establish accounts at multiple banks. It is not at all unusual to have a savings account at one bank, a checking account at another financial institution and certificates of deposit at multiple banks. Compare interest rates, fees and services of various bank and thrift institutions. Peruse the websites of local community banks to compare rates and fees. Credit unions may offer special terms and rates to their members with regard to savings accounts, home or auto financing. Always verify that the bank is insured by the FDIC and that the credit union is NCUSIF insured.

3. Balance your checkbook regularly. It should be up-to-date with every deduction and deposit recorded. Save your receipts (ATM, debit card transactions, deposit slips, etc.).

4. Aim to consistently save at least a minimum of 10% or higher of your weekly or monthly income in addition to saving and investing for retirement.

5. Stay current with economic and financial news. Understand the impact of economic and political policies (i.e., changes in the interest rate or tax rate and developments in the credit market on your investments and financial objectives).

6. Organize your financial statements and records so that they can be located easily. You can utilize filing cabinets, accordion files or even 3-ring binders. If you maintain computerized records, it is imperative to simplify your electronic filing system so that you can locate the information easily. Always back up your data.

7. Set up a bill-paying and household budgeting system. You can utilize spreadsheet software, personal finance software or even notebooks.

8. Use credit prudently. Strive to pay cash only. Set a limit for credit card spending such as $25, $50, $100, etc. Strenuously avoid the use of credit cards and debit cards. Keep only 1 or 2 credit cards at the most. Before applying for a credit card, take time to thoroughly review the terms of the contract with the credit card company. Compare the advantages and disadvantages of various credit card offers, particularly as they relate to fees, finance charges and credit limits. Does the credit card company charge an annual fee? What is the company's policy on late bills and cash advances? It is important to note that a credit card can have more than one APR (annual percentage rate). The APR can also be fixed or variable. There are also drawbacks to debit cards including an expensive and complex fee structure. High overdraft fees can also easily result as some financial institutions will allow a debit transaction even when there are not sufficient funds in the customer's account to cover the amount of the purchase. Using a debit card will not boost your credit score. Be scrupulous about protecting your debit card, since it is essentially a "blank check". Maintain a list of all your credit cards and debit cards. Report stolen or misplaced cards immediately.

9. Use coupons and rebates as much as possible. A coupon organizer is a great tool.

10. Limit your monetary expenses when at work. Take advantage of any carpooling programs that your company offers.

11. Pay all bills on time. Review bills for any errors. Make note of any recent changes the company has implemented in terms of its billing policy.

12. Sign up for direct deposit at work and have your paycheck deposited into your checking account.



For informational purposes and not intended as investment advice.

You Should Also Read:
Building An Emergency Cash Reserve


Related Articles
Editor's Picks Articles
Top Ten Articles
Previous Features
Site Map





Content copyright © 2023 by Reshma Vyas. All rights reserved.
This content was written by Reshma Vyas. If you wish to use this content in any manner, you need written permission. Contact Sandra Baublitz for details.