Guide to Exotic Pets - Book Review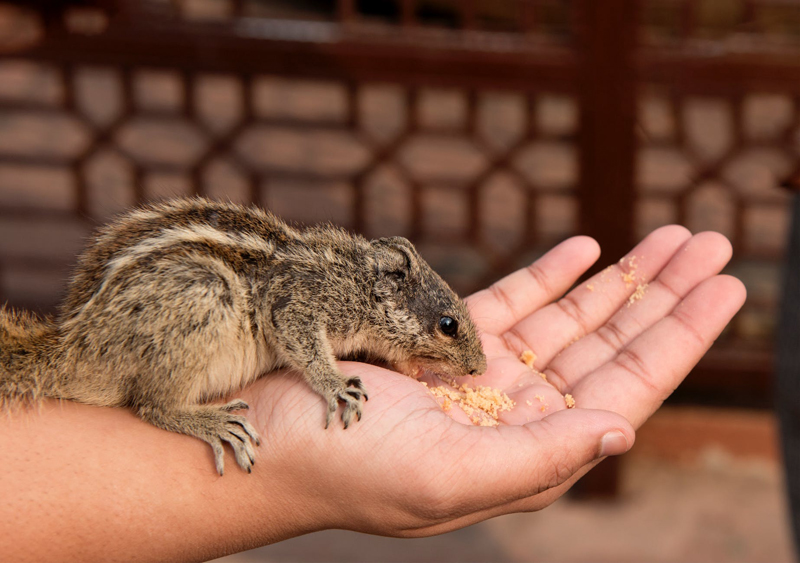 A Practical Guide to Exotic Pets – How to Keep and Enjoy a Wide Range of Unusual Pets
by Chris Mattison
I have been looking for a comprehensive book on exotic pets for a long time. I am continually searching. I am getting to the point I may write one myself. Though this book is not bad at all, in fact as a whole it is excellent. However, there is a few serious concerning points.
First, I want to praise the photographer, Neil Sutherland his work is exemplary. I have run into his work in the past; I am getting to the point where I can recognize his work. Taking pictures of invertebrates is difficult at best. The photography in A Practical Guide to Exotic Pets is stunning.
One of the concerning points is that Mattison is a zoologist; specializing "in reptiles, amphibians, and other unusual animals." While he gives good information, though in many instances I don't think it is as comprehensive as it could be (individual species within a category). Primarily, the large number of species he covers, bearing in mind that the book provides information on exotics, but also discusses keeping them as pets. If the majority of one category of animal needs a particular nutrition, there may be one single genus within a class that is discussed that needs something totally different. If someone would get that single species as a pet it would die.
I will concede that there is a brief mention, "before buying any pets at all, make sure that you will be able to obtain all the food and equipment you will need, some of which is rather specialized."
Very little is said about taking animals out of the wild and keeping them as pets; be it an invertebrate, amphibian, or a reptile. "Whenever possible – and especially if you are a beginner – try to select cultured or captive-bred specimens, as they will adapt more easily." Then there is a short sentence, "there are restrictions on the import of certain species from the wild because they are becoming over-exploited." I would think being a zoologist he would be more concerned about many of the endangered species mentioned in A Practical Guide to Exotic Pets.
Nothing is said about the danger to the local ecosystem if a person should purchase via online or by whatever means, and it is certainly possible to buy just about anything you want. Even though the Alien Species Prevention and Enforcement Act (1992) exist (in the United States) nothing is mentioned about the endangerment of the species (bringing wild nonnative species into your environment) or the endangerment of the ecosystem if such an organism should be released intentionally or on purpose. Since the book was published in 1994 for use in the United States I would think that at least a mention of federal law should be noted.
If this subject wasn't so serious, I would feel awful trashing anything in this book. Frankly it is an excellent resource for invertebrates, amphibians, or reptiles. Anyone considering any of these species as pets and needs a guide for comparison this is an excellent resource. But, buyers beware, these critters are wild, from all over the world, numerous countries ban the import of many of these animals, and if they were to get out into your local ecosystem it could be a disaster.
The 180 color photographs are beautiful; the text is clear, concise, and easy to understand, with uncomplicated guides for each species.
Is this book worth buying, I would say yes. My copy is from the library but I fully intend on buying a copy. I look forward to reading several more of Mattison's books.
Amazon has a 24-hour cookie. So, if you follow my link today, and then decide to think about the purchase the link will expire in 24 hours. By all means think about your purchase but please go back through my shop so that I get credit.
A Practical Guide to Exotic Pets
Scroll down a litter further and sign up for the exotic pet's newsletter. Your email is 100% safe, I never even see it. You will receive a newsletter twice a week. Once in a great while an emergency newsletter may go out, but this would be only for a big illness outbreak or other emergency. Subscribe so you will know when new content comes out!
If you have a comment about this article, if you have a question, or just want to say hello, stop by the Exotic Pet Forum!
Comment Here
Feel FREE to Contact me anytime. You can reach me via my bio page. Click on my name.
Contact Diana
My Exotic Pet Shop
This site needs an editor - click to learn more!

You Should Also Read:
Complete Exotic Pet Index
Children's Pet House
Exotic Pet Shopping (the safest for your pets)




Related Articles
Editor's Picks Articles
Top Ten Articles
Previous Features
Site Map





Content copyright © 2023 by Diana Geiger. All rights reserved.
This content was written by Diana Geiger. If you wish to use this content in any manner, you need written permission. Contact BellaOnline Administration for details.