Thyme in an English Garden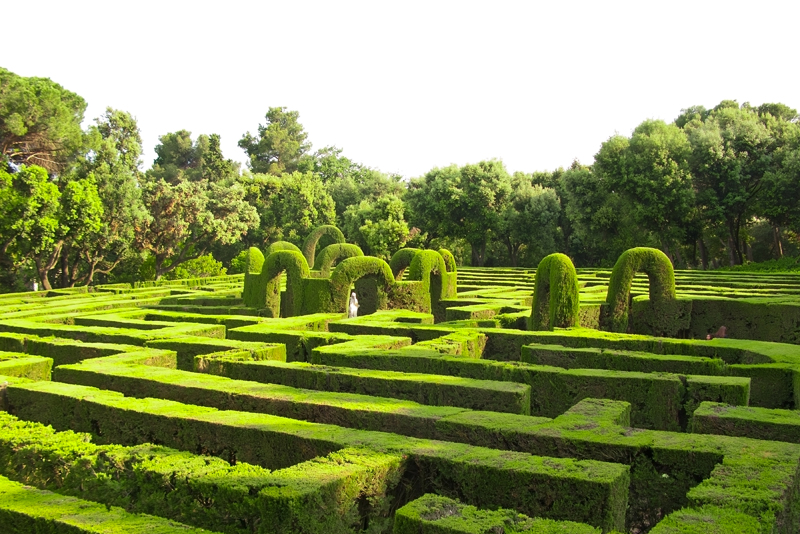 I know a bank whereon the wild thyme blows,
Where oxlips and the nodding violet grows
Quite over-canopied with luscious woodbine,
With sweet musk-roses, and with eglantine:
There sleeps Titania some time of the night,
Lull'd in these flowers with dances and delight
"A Midsummer-Night's Dream" - Shakespeare.
Thyme has been part of an English Garden for hundreds of years. It is an aromatic herb with a wonderful scent – much loved by bees and butterflies. There are over 99 varieties of thyme and the blossoms can be white to rose-coloured or blue to purple.
Their flowering time is midsummer.
Thyme has a long history – Greek men liked the scent of thyme and would rub the herb on their chests, whilst the Romans believed that adding thyme to bath water would give them energy.
Girls used to wear a sprig of thyme if they were looking for love and a few sprigs put in the bed were thought to prevent nightmares.
Culpepper writing in 1649 in London wrote that Thyme "comforts the stomach and expels wind", drunk as a tea it is "good for headache due to inebriation".
How to grow Thyme in an English Garden
Thymes are usually hardy and are very easy to grow.
They need a sunny spot with well-drained light soil and will need watering only if you have very dry weather.
The plants can be kept neat by cutting back after flowering using garden shears. Do not cut back into old wood since it is usually does not re-sprout.
Take off any plain green-leaved shoots that appear on variegated varieties as soon as they come out.
After a few years it is best to dig up and divide large clumps in early spring to get the best flowers.
Thyme is virtually free of pests and disease, and actually deter white fly.
Where to grow Thyme in an English Garden
Thyme is an essential herb in the herb garden patch. They make good ground cover plants or try growing them in sunny borders, amongst paving, as path edging or around seats if it's sunny. Their aromatic leaves release a lovely scent whenever they are trodden on.
Thymes grow very well in containers. Growing thyme in pots is a good way to have some by your doorways and it will be handy if you need to pick some for cooking use. The aromatic leaves are used in bouquet garni, stuffings, sauces and flavouring vegetables such as baked squashes.
Interesting Thymes for an English Garden
Common or garden Thyme - Thymus vugaris
The main culinary thyme. Grows to about 1ft (30cm).
Lemon Thyme, Thymus x citriodorus
My favourite – it has a strong lemon scent and attractive green/gold variegated leaves. 1ft (30cm).
Pink Chintz -'Thymus serpyllum
This is a lovely mat-forming thyme that has masses of clear pink flowers in the summer
Orange scented Thyme, Thymus x citriodorus Fragrantissimus
This lovely thyme has grey-green leaves with a spicy orange scent. Grows to about 4ins (10cm) high
Woolly Thyme, Thymus pseudolanuginosus
An unusual ground cover plant, it makes a dense mat of soft, hairy, green/grey leaves and has a wealth of pink flowers in summer.
There are many varieties of thymes – take a look around your garden shops or visit a thyme nursery. I have just bought a new one Cat thyme which my cats treat like catmint – rubbing themselves against it and occasionally chewing on the leaves.
Tradition has it that fresh thyme tea drunk on midsummer's eve would enable you to see the fairies dancing at the bottom of the garden.
Enjoy your English Garden!
You Should Also Read:
Growing Cat mint or Catnip
How to grow Lemon Balm
herbs and Wildflowers for an English Garden.


Related Articles
Editor's Picks Articles
Top Ten Articles
Previous Features
Site Map





Content copyright © 2023 by Hellie T.. All rights reserved.
This content was written by Hellie T.. If you wish to use this content in any manner, you need written permission. Contact Carol Chernega for details.