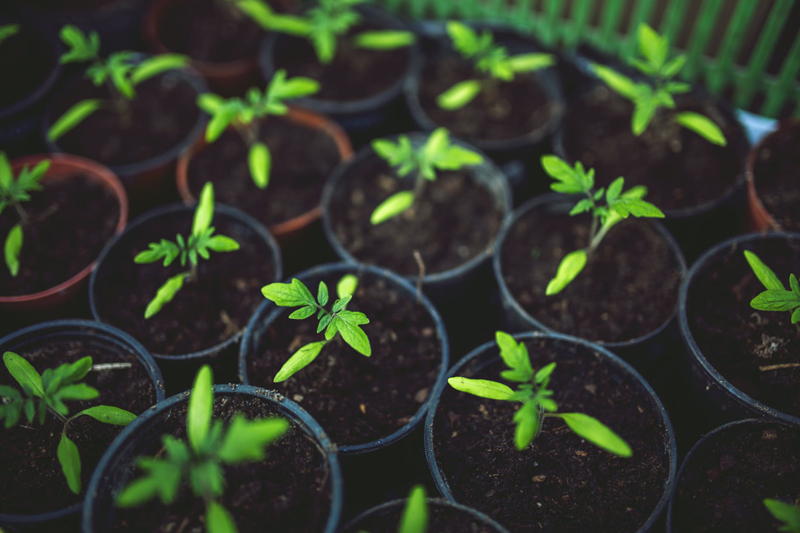 Mulch is a wonderful additive to any garden. Yes I am always one to recommend organic mulch for any garden area. I also recommend that instead of throwing your organic mulch away into the trash dumps, why not use it for your own gardens because it will save you some money on watering. But sometimes, though, we have a large garden area and not enough mulch to cover it all. This is when plastic mulch comes in handy. One of the nice things about plastic mulch is that it comes in large sheets of varying widths and lengths. This means it can work in any sized garden.

If you are planting a wind break or a garden area, then you can either work up the ground before hand, or leave the ground alone. The rolls of plastic mulch will cover the ground, smothering the weeds underneath. Many farmers in my area use plastic mulch when they plant several rows of trees to use as a wind break. The average home gardener lays down plastic mulch in their garden areas because it is easy to cut and put down. Plastic mulch will last for several years. Another reason to choose plastic mulch is because it helps warm the soil so the plants will grow faster.

Black Plastic Mulch

Black plastic is used to cover the ground for many different crops, and it is used in areas where windbreaks are planted. Black plastic mulch comes in a variety of widths and lengths, ranging from 3 to 5-feet wide and 50 to 2,000-feet in length. This plastic mulch comes in a roll and once you have the ground prepared, unroll the black plastic mulch over the top of the ground. Cut an X in the plastic to plant. If the area is weedy, then roll the black plastic mulch over the top of the weeds and the weeds will die. Black plastic blocks the sunlight from the ground and water will not penetrate through.

Red Plastic Mulch

Red plastic mulch comes as large sheets. The red color may help garden plants to grow better, because it reflects more sunlight on plants. More sunlight in a vegetable garden can mean more vegetables to harvest. Red plastic comes in rolls measuring 4 feet in width. The lengths can vary from 25 to 100-feet, making it easier for the home gardener to manage. The sunlight does not shine through to the ground, so it helps deter weeds from growing. Red plastic mulch lasts two to three years if taken off your garden after the growing season is over. Red plastic is usually more expensive than black plastic.

Polypropylene Mesh Mulch

Polypropylene is a plastic mesh that lasts three to five years. One of the nicer things about using polypropylene other that it will block out weeds, is that it is mesh. This means that it allows air, water and nutrients to reach the soil underneath. Polypropylene mesh mulch comes in widths of 3 to 15 feet and lengths will vary from 50 to 300-feet. Simply roll out the polypropylene out to cover the ground and cut to the right length.


Related Articles
Editor's Picks Articles
Top Ten Articles
Previous Features
Site Map





Content copyright © 2022 by Gail Delaney. All rights reserved.
This content was written by Gail Delaney. If you wish to use this content in any manner, you need written permission. Contact Gail Delaney for details.