Planting Bulbs of Biblical Proportions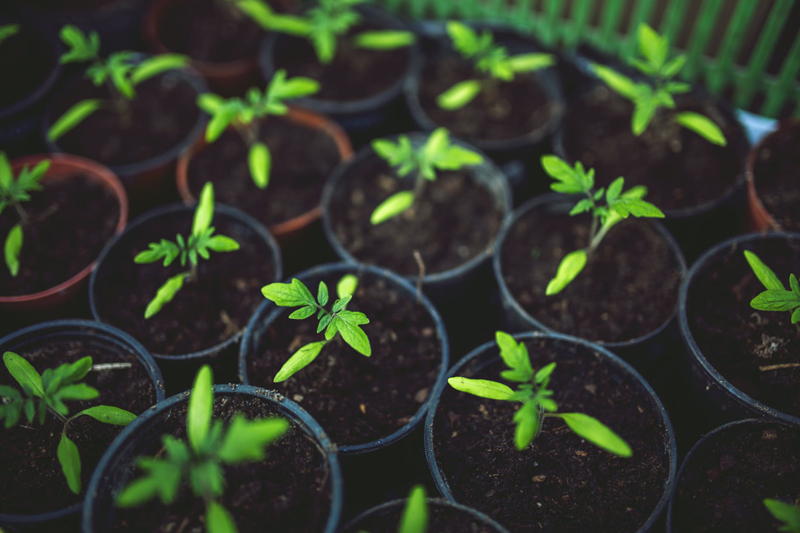 iblical gardens are filled with plants that are mentioned in the Bible. Throughout the Bible, trees and flowers, fruits and vegetables play prominent parts. The most common purpose of the biblical garden is to instill Bible passages for prayer and meditation through the use of plants. These gardens can be educational and therapeutic as well as spiritual. You can easily adapt your existing garden with the incorporation of biblical species. It may also help to label these spiritual plantings. While some of the most common plants include mint, grapevines, roses, and an assortments of trees like apple, fig, olive, willow, and pomegranate, you'll also find a variety of bulbs as well. From onions, garlic, and leeks to daffodils, crocuses, lilies, and more there's sure to be a bulb or two that fits into your current garden scheme. Besides biblical plantings, other spiritual elements can be added to the garden such as angelic statues, crosses, or water fountains.

Onions, leeks, and garlic are all members of the Allium family. When you cut them, they make you cry, but when you place them in the biblical garden, they'll make you rejoice. Onions are noted in the Bible (Numbers 11:5) as one of the foods most longed for by the Israelites after leaving Egypt for the Promised Land. The Egyptian onion, or walking onion, flowers and then produces small bulbs in the flower head, which can be used to propagate the plant. Egyptian onions are milder than the onions normally eaten in North America. Garlic and leeks were also mentioned.

From biblical times, lilies (especially white ones) have been associated with the Virgin Mary. These tuberous plants symbolize purity, hope, and virtue. Lilies are said to have grown in the Garden of Gethsemane after the crucifixion of Christ. It is even said that lilies sprang forth from the ground beneath His feet where drops of blood and sweat fell. The lilies-of-the-fields were thought to have been not lilies at all but red anemones. Anemones are easy to grow bulbs and should look right at home in your biblical garden. These "lilies of the field" call us to trust... "And why do you worry about clothing? Consider the lilies of the field, how they grow; they neither toil nor spin, yet I tell you, even Solomon in all his glory was not clothed like one of these (Matthew 6:28f). The Japanese Grape leaf anemone is a cousin of anemones in the Holy Land. This fall-blooming beauty fits well into the biblical garden.

Iris, daffodils, narcissus, crocus, hyacinth, and star-of-Bethlehem all graced the Bible's natural world. For instance, "those who return to the Lord will always find mercy. God will make them bloom again like the Iris" (Ho.14:5). On the day of God's coming, the desert would bloom abundantly with daffodils and narcissus (35:1). God's people experience times of judgment before God, and gracious times of blessings from the Lord when "the wilderness and the dry land shall be glad, the desert shall rejoice and blossom; like the crocus" (Isaiah 35:1). The highly fragrant, spring-blooming grape hyacinth is widespread in the Holy Land, making this bulb perfect for the biblical garden. "I belong to my beloved and my beloved to me, who pastures his flock among the hyacinth" (Song 6:3). "As the siege continued, famine in Samaria became so great that a donkey's head was sold for eighty shekels of silver, and one-fourth of a kab of dove's dung (Star of Bethlehem bulbs) for five shekels of silver" (2 Kings 6:25).

There is no better way to add both beauty and spiritualism in your life than planting bulbs of biblical proportions.


Related Articles
Editor's Picks Articles
Top Ten Articles
Previous Features
Site Map





Content copyright © 2021 by Nikki Phipps. All rights reserved.
This content was written by Nikki Phipps. If you wish to use this content in any manner, you need written permission. Contact Gail Delaney for details.