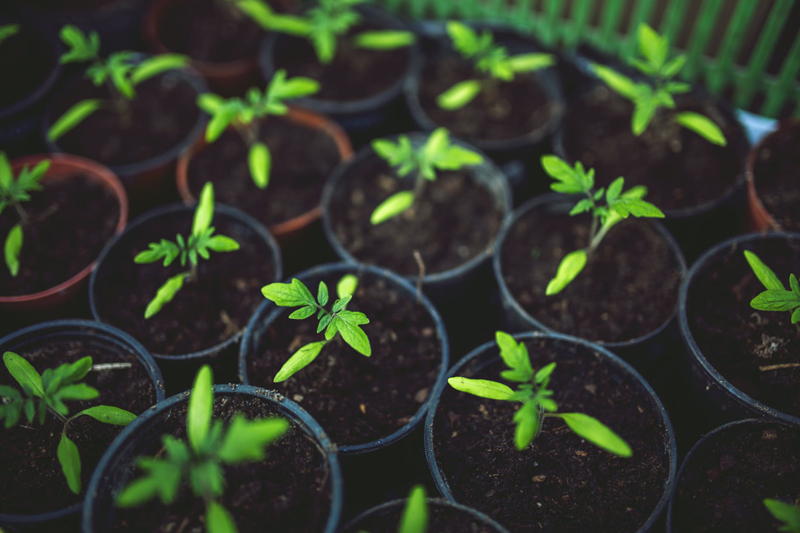 It's sometimes difficult for children to comprehend the fact that a bulb planted in the garden will one day grow into a beautiful flowering plant. Explain to your kids that bulbs are simply underground storage units from which plants grow. According to many educators, one of the best ways to explain this further is to relate the bulb with a lunch box. This lunch box is filled with enough food for the entire growing season. All excess energy and food is stored for later use, such as next season's growth. Once there's enough energy in the lunch box, the leaves will turn brown and die. At this time, the bulb will enter a dormant state.

There are different types of bulbs and numerous sizes and shapes. Show the kids these various types and allow them to examine each. Have them compare and note their similarities and differences. For example, true bulbs, such as tulips and daffodils, contain a complete miniature plant inside. They have fleshy scales of food that nourish the plant. Cut them open and allow kids to see their insides. For instance, slice a tulip or daffodil bulb in half horizontally. Point out the different rings, which are formed by the scales. If it's close to planting time, the kids should be able to spot the small plant in the center. Plants like crocuses and dahlias come from corms, which are customized stems that contain food. They have eyes, or buds, from which the plant grows. Tuberous plants, such as begonias and lilies, are similar to corms but larger and fleshier. These underground stems store food with eyes on the surface. Irises grow from rhizomes, another type of bulb-like structure. These stems grow at or just below the soil surface. They are easily identified by their horizontal (sideways) appearance as well.

Help kids plant some of their own, either directly in an outside garden or in a container. Discuss their growing habits and requirements. Just like people, bulbs have needs that must be met in order for them to thrive and grow. Each requires a different planting time. For example, spring-flowering bulbs are planted in the fall. Summer and fall-flowering bulbs, on the other hand, are planted in the spring. In northern climates, gardeners must dig up tender summer bulbs and store them in a cool, dark place. In places where winters are warm enough, however, such as in the South, it's perfectly safe to leave these bulbs in the ground. Since fall is not too far away, start thinking about the spring garden now. Once catalogs begin arriving in the mail, let the kids flip through them to find flowering bulbs that they like. Tulips, daffodils, irises, hyacinths, and crocuses are good bulb choices for beginners (Please note that daffodil bulbs are poisonous so take care when planting these with young children). Check their growing requirements, and if they are suited to your area, go for it. When the bulbs arrive or once you get them from the nursery or garden center, plant them as soon as possible. Spring bulbs develop their roots soon after planting, and then lie dormant during much of the winter; therefore, you'll have to explain the importance of having patience. Once spring returns, their waiting will pay off with shoots of daffodils, tulips, crocuses, and more.


Related Articles
Editor's Picks Articles
Top Ten Articles
Previous Features
Site Map





Content copyright © 2021 by Nikki Phipps. All rights reserved.
This content was written by Nikki Phipps. If you wish to use this content in any manner, you need written permission. Contact Gail Delaney for details.