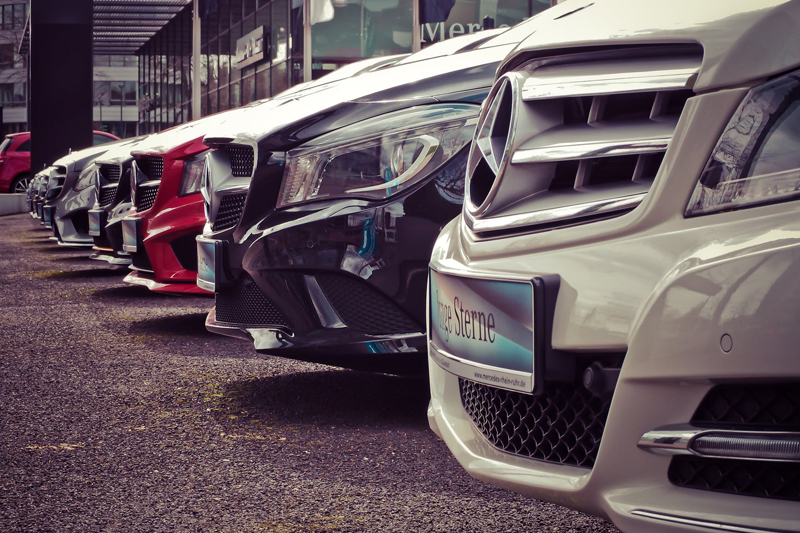 When it comes to those things in life that many of us hate to do, buying a car is usually near the top of the list.

Sure, everybody likes getting a new car; but very few of us actually enjoy the process. Car dealers and car salesmen are infamous for having the worst reputation among service "professionals" in any industry.

Using a dependable car buying service makes car buying easy and quite painless. Of course you'll still be spending money, but you'll save yourself time, aggravation, and with the right professional, a lot of money.

There are different types of car buying services available and which kind to use depends on your particular situation and how you feel about each type.

A good car buying service will charge a low flat fee and work exclusively for the customer.
It's important to make this distinction because many car broker's and so called buyer's agents get paid by their customer AND the car dealer.

This practice of getting paid by the customer and the dealer, although widespread, is not fair to the customers. The car buying service should be working exclusively for their customers and have no relationship with any of the dealerships they work with.

The car buying service should be working to get the customer the best deal possible and by taking money from the dealership as well as the customer, there's often a conflict of interest.

A skilled car buying service provider will be a professional who understands the car buying process, is a great negotiator, and above all has the best interests of the customer in mind.

There are many car buying services and car brokers who are former auto salespeople or worked in an auto dealership and therefore they are experts.

To us, that's like saying, "I used to be a bank robber and now I'm a police officer." Would you put your trust in that person working for you?

Make sure that you are comfortable with the service you use by looking at their website for customer testimonials, media coverage, and any special certifications in purchasing or negotiation.

You are trying to find a professional that you can trust so there is also merit in what the provider says to you and how he or she says it.

Do they sound like the stereotypical used car salesperson or someone who speaks and acts professionally and has your best interest in mind?

Are there frequent misspellings of words and sentences that don't make sense on their website and personal e-mails? Not everyone needs to be a grammatical genius, but these signs can be a reflection of someone that rushes through things and doesn't pay attention to details.

Certainly not the type of professional you want assisting you in spending thousands of dollars.

A professional car buying service with a standard service plan is usually sufficient for most customers looking to purchase a vehicle.

This type of service should offer the following:

1. They should be able to help you choose the best vehicle for you if necessary.

2. They should be able to find the exact vehicle you are looking for at a dealership in your area with the color of your choice and with the options that you want.

3. They should be able to help you negotiate the price of a new car or a used car.

They should know the exact dealer cost for new cars or current value for used cars, of the vehicle you're interested in.

4. They should know what incentives or special financing rates are available.

5. If you are planning to trade-in another vehicle, they should be able to provide assistance with that also.

6. They should personally negotiate the best deal possible on the price of the vehicle, not just obtain multiple dealer quotes.

7. They should review and negotiate any proposed fees.

8. They should review all paperwork to insure that no hidden costs or fees are added.

9. They should also spend as much time working with you to answer questions, share safety, insurance, or other information with you.

10. They should provide anything else that you need to make it as pleasant a process as possible – all at no extra charge.

If you choose a professional auto buying service, there's no better way to purchase or lease your next vehicle.

At the conclusion of the process, you will have saved time, aggravation, and most importantly a great deal of money.
-------------------------------------------------------------------------------
Contact me at ProAutoBuying.com for a free consultation when you're ready to buy or lease your next car.
You Should Also Read:
ProAutoBuying.com


Related Articles
Editor's Picks Articles
Top Ten Articles
Previous Features
Site Map





Content copyright © 2023 by Stephen M. Hague. All rights reserved.
This content was written by Stephen M. Hague. If you wish to use this content in any manner, you need written permission. Contact Stephen M. Hague for details.