Herbs to Accent the Garden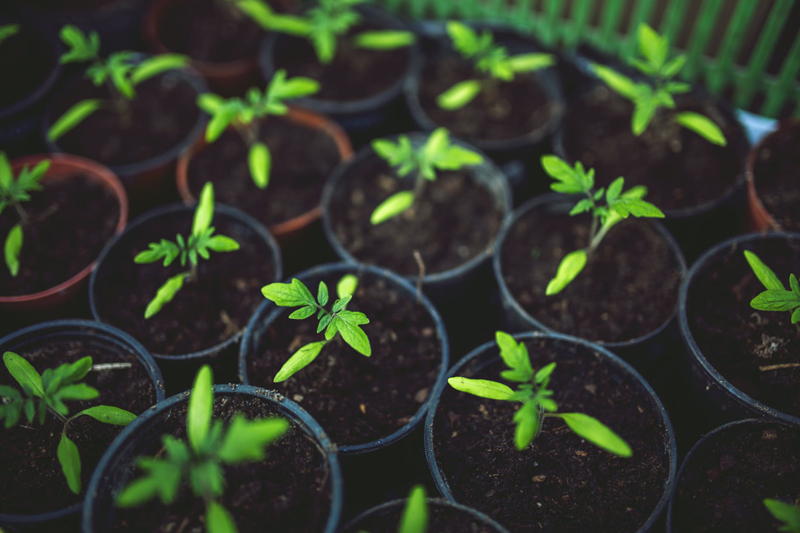 Herbs not only make your food taste better, they are also beautiful plants to grow. Whether you choose annuals or perennials, both offer unique flowers and a wonderful fragrance when you brush against them.

Basil Comes in Many Unique Varieties

Basil is an herb that has broad leaves and the white or purple flowers grow on a spike. This annual will cover the bare patches of ground, whether between perennials or other annuals. It will complement other plants gracefully, not overshadow them or overtake the area. Among the varieties that you can choose from are the Napoletano. This variety has big crinkly leaves and it is often used in the art of culinary cooking. Basil comes in different textures, colors and leaf sizes.

Several other varieties of basil that has showy leaves are The Red Rubin, Ararat, and Cardinal. The Red Rubin has smooth purple leaves with a hue of bronze. Ararat is mottled with purple and green leaves. Cardinal sports dark green leaves suspended by red stems and the blooms are reddish-purple flowers.

Perilla

Perilla is a relative to the Basil plant. It has leaves that are deeply grooved with jagged edges. The leaves come in the colors of green or purple. In Japan, they use this herb to flavor their rice and sushi dishes. The Perilla plant can take the heat of summer and will grow in full sun or part shade.

Two different varieties of the Perilla herb are Magilla and Gage's Shadow, but they are not used in cooking. Korean shiso will grow up to 2 feet high and the leaves are unique. The leaves are green on the top with touches of purple underneath.

Dill is a Different Accent Plant

Another pretty herb to plant to add definition to your landscaping is Dill. Many know this herb because it is used for pickling, and salads. It has feathery foliage and the flowers resemble an umbrella. Even though Dill is an annual, it will self-seed back. If you like how it looks in your garden, you can gather the seed and sprinkle it among your other plants to add color and texture.

Chervil

Chervil is a relative to Parsley. This plant is grown not only as a flavoring for food; it is also used for high blood pressure. It had a scent that smells like Anise. With light green leaves and white flowers, this
herb grows in partial shade and self-seeds back. You can grow chervil in the house for that splash of outdoor flavor indoors.

Borage

Although Borage is not really a pretty plant, it does have attractive blue star-shaped flowers. This herb prefers full sun and moist soil. Bees love this plant. The flowers are the main part of this herb used in cooking. They are used in drinks, salads or as a decoration on a cake. The stems and leaves add a unique flavor to soups, stews, and cabbage dishes.

Calendula

Calendula blooms through the warm summer months with yellow flowers. They add color to any garden and the flowers look like daisies. They prefer to grow in the sunshine and they self-seed back. This herb is best when planted beside tomato plants because it repels tomato horn-worms. If you don't have a vegetable garden, you can plant these sunny plants to fill in spaces or to bring color to an area of the garden. The Calendula petals are used fresh or dried to add color to different food dishes.

Summer Savory to Grow in the House

Summer Savory is a trailing plant that looks nice in containers. This herb has the taste of peppery thyme and it has been a part of cooking for thousands of years. There are two kinds of savory. One is Summer Savory that grows to about 18 inches and has pale green leaves. The other is Winter Savory, which grows to 15 inches in length and has thick, tough, bright green leaves.


Related Articles
Editor's Picks Articles
Top Ten Articles
Previous Features
Site Map





Content copyright © 2021 by Gail Delaney. All rights reserved.
This content was written by Gail Delaney. If you wish to use this content in any manner, you need written permission. Contact Gail Delaney for details.