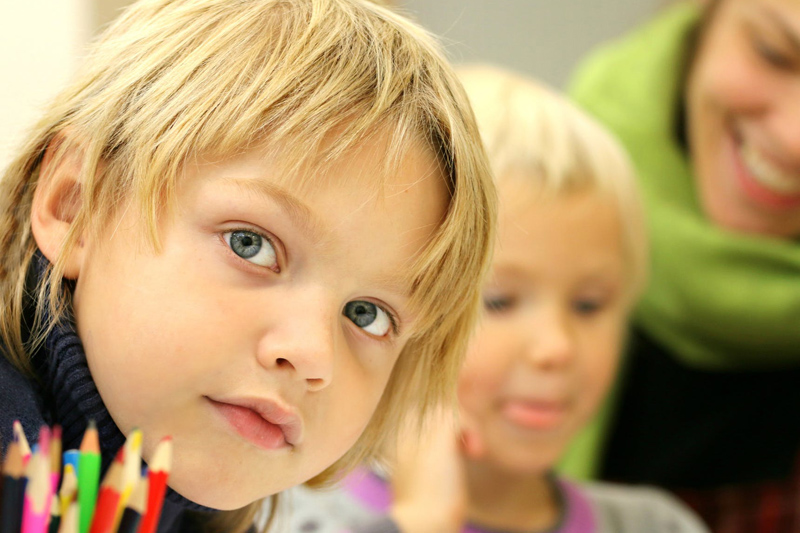 The Five Senses unit continues with the sense of hearing. Here are some ideas to create a cross curricular adventure for your students or children to explore this amazing sense:

Tactile Game/Music- "Use Your Ears"

First, teach your students the song below and sing it aloud several times together.

Use your ears, use your ears,
Use your ears so you can hear!
Use your ears, use your ears,
Now what is the sound do you hear?

After each verse students should close their eyes and listen to a sound you make, such as a clap, whistle, bell ringing, maracas, etc. Plan to do five to six rounds of this game per day when studying the sense of hearing. After the sounds have been executed have the students open their eyes and guess what the sound was. You can even write the list of potential guesses of objects the children come up with on the board or an easel, and discuss the options.


Science- "Ear Me Now!"

Check out the website on Kids Health (the link can be found at the end of this article) and learn all about the ear. This online resource is wonderful for children and adults, and you can access diagrams and factual information about the ear. Besides offering information on cool stuff like earwax, the site has a feature where students can hear the article, too. This is perfect for the listening sense!

Art- "Scrunched Collage"

The children will have a blast creating a collage made from scrunched paper of all types. First, gather a wide variety of paper, from construction paper to tin foil to wax paper. Cut the various paper pieces into squares so they will be easy for the children to manipulate. Next, provide the children with a large sheet of cardstock to create their collage on. Encourage the artists to listen to how each paper scrunches and the particular way it sounds. Students can make a creative collage, either a specific shape or object using the various scrunched paper or just a free for all collage.

Reading- "Read and Listen"

Children will enjoy learning detailed information about the ear. My Ears (My Body Series) by Kathy Furgang and My Ears (All About My Body) by Brian Enslow are both appropriate choices for preschoolers. The Listening Walk by Paul Showers is a fantastic tale that children will want to reenact at home! Sounds on the Farm by Gail Donovan offers an array of farm animal sounds for everyone to act out during the story.

Music/Science- "Animals Make Noise, too"

The cd's listed below are perfect for identifying animals and the sounds they make or just for enjoyable listening.

Animal & Bird Sounds
Explorer: Animals of Africa - Sounds of the Jungle, Plain & Bush
Sounds of Fascinating Animals

Dvds are also a fun way to enrich your preschooler's unit on hearing. Here are a few excellent and educational choices.

Baby Genius Animal Adventures DVD w/Bonus Music CD
IMAX Presents - Tropical Rainforest
Zooper Phonics

You can find all of the products listed above at Amazon-

You Should Also Read:
The Ear Site on Kids Health


Related Articles
Editor's Picks Articles
Top Ten Articles
Previous Features
Site Map





Content copyright © 2022 by Alissa Moy. All rights reserved.
This content was written by Alissa Moy. If you wish to use this content in any manner, you need written permission. Contact Amy Tradewell for details.