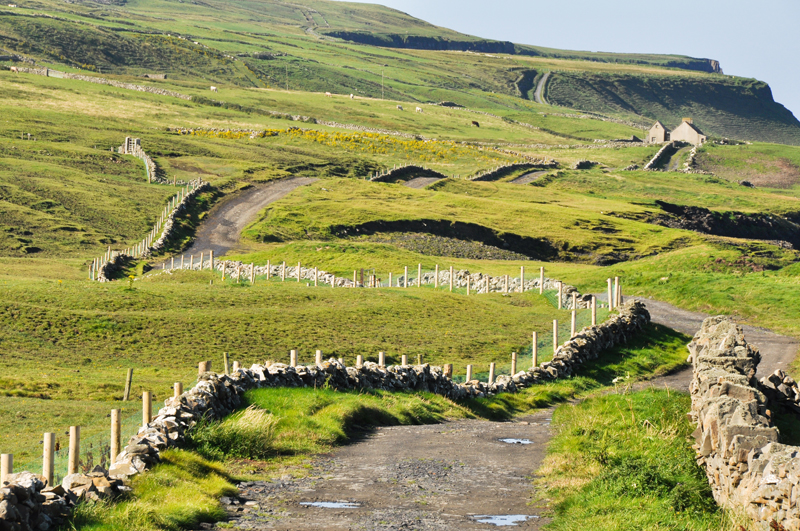 A regular reader emailed me this question: "Where can I get a Crolly doll?" It appears straightforward enough question. But as all quests in Ireland, there is never a definitive route. There are bound to be bends in the road and straight routes turn out to be dead ends.

When I began my research on this deceptively simple question I was blithely unaware of Crolly Dollies. Back in Eamon DeValera's day, the Irish prime minister was keen on promoting the Irish language. There were a few bastions of native Irish speakers dotted around rural Ireland. Emigration was a necessity for survival in most of those communities. These Irish language havens were given official Gaeltacht (Irish Gaelic speaking) designation and special financial measures to support them. Employment creation became an urgent requirement if all the country's native Irish speakers were not to be lost to North America, England or the Antipodes.

In 1939 the first Crolly dolls were manufactured just at the outbreak of World War, or 'The Emergency', as it was called in neutral Ireland. The idea was to not only create the soft dolls bodies but to also dress them in clothes hand made locally, using those wonderful Donegal wools and hand woven textiles. Crolly was a village not far from startling scenic Gweedore, with Mount Erigal at their back and the Atlantic before them. Gweedore is Gaetacht heartland in County Donegal.

It was a clever idea, an early example of thinking local, but with an eye to a more global market. In wartime shortages, the Crolly dolly was a welcome addition to a rather scantily filled toy cupboard. Post-war brought industry innovations with the wider spread use of plastics, no longer needed for the war effort. The Crolly Doll got a modern facelift, literally, as the original model got a molded plastic head.

The business foundered in the 1970s and the factory closed. In 1993, local businessman revived the factory, first in Crolly and then at nearby Annagry.
If you looked at the internet you might think that these dolls were still being made in the scenic splendor of Donegal. This is where the straight cyber highway of my research veered off down many Irish boreens.

Living in northwest Ireland as I do, I did not hesitate to ring the telephone numbers published on any number of websites. Sadly, the disconnected tone met my every attempt. I was not brought up on Nancy Drew books for nothing. I know enough about the geography of the area to locate local businesses, most importantly Bed and Breakfasts. It is rare for a B&B landlady not to be in the font of all local knowledge. If she does not know, she knows someone who will. So it proved at my random pick.

This being rural Ireland, nothing is really too much trouble in terms of navigating the spider's web rural network. This kind lady rang me back with confirmation that the Annagry shop had been closed for nearly ten years, but that there might be a wee woman doing it in a wee way; but that rumor dissipated into the Irish mist. However, she was able to answer my subscriber's question of where she could buy a Crolly Doll.

It turns out that Crolly has an all-purpose one stop shop – petrol, heating oil, a café, provisions, and funeral directors (yes, truly!) Yet, a phone call to O'Donnell's Mace provided me with the answer that the last Crolly dolls to be sold in Crolly went to good homes in the summer of 2013. No Crolly dolls are being made today according to my local sources in Donegal.

As an Irish collectible this will probably mean that there will be an eBay frenzy happening as people bid for the restricted pool of available Crolly Dolls left on offer. There seem to be several options to buy Crolly Dolls from the UK but, sadly, none I can discover in Ireland. It would break auld Eamon DeValera's heart to see one of the products of his flagship Gaeltacht industries only benefiting overseas economies.




Related Articles
Editor's Picks Articles
Top Ten Articles
Previous Features
Site Map





Content copyright © 2018 by Bee Smith. All rights reserved.
This content was written by Bee Smith. If you wish to use this content in any manner, you need written permission. Contact Bee Smith for details.