Interview with Britt Black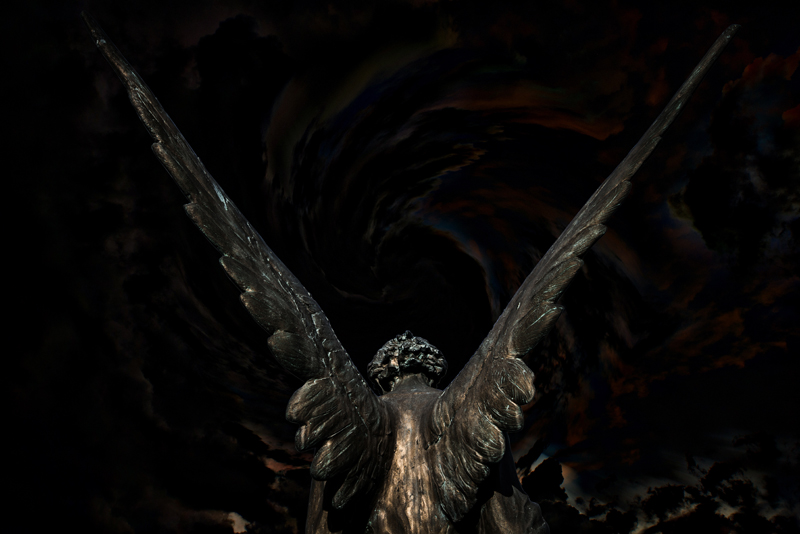 Morley:
Your record is being re-released in January. Is that right? Why the re-release?
Britt:
Cuz it was kinda like a silent release. I'm not sure why. I think they just wanted to get it out for the Warped Tour when we were on the tour so they just, you know, shipped it out as fast as possible and now they want to properly do it I guess and get it in everywhere because it's not in everywhere in the stores right now and it should be for a U.S. release.
Morley:
So tell us how this record came to be. After the demise of your former band, you went on tour with Bif. Did you already have the intent to do a solo project?
Britt:
Yeah, that's why...I joined her band because I wasn't ready to do my solo thing. It was only supposed to be for the summer for three months and it ended up being 2 years because it was so much fun. Yeah, it's always been a plan and it just finally got to the point where I was sick of playing other people's music, well her music, not just hers but stuff that I didn't write. I love playing her songs but you can only do it for so long. Yeah, it was time. And it was great.
Morley:
How did the record come together? Were you writing when you were on the road with Bif or did you set aside time to write in the studio?
Britt:
Yeah, I don't usually write like all the time, I just wait. And then…I write just before the record is supposed to be recorded and, I don't know, I like to see what I can come up with. If I'm writing all the time, then it's all going to sound the same, you know? So, yeah, this record was..(laughs)…yeah, my record label, they applied for Factor, which is a video grant in Canada. And they didn't tell me about it when they applied for it and it's for the recording for my album so I had a week to write my whole album so I did it in five days. And yeah, a little bit panicked, and (laughs) luckily I'd just gone through like a bad break up like three days earlier so it helped.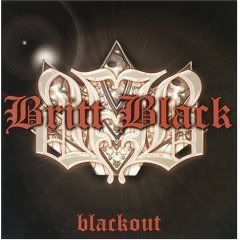 Morley:
So you were feeling particularly inspired? You've got 13 cuts?
Britt:
I've got 12. Well three of them are covers so...because I just didn't have time. I wrote like 9 songs. I was like goddamn it, I can't do more than a song a day, you know. Completely finished.
Morley:
It's a great batch of songs. Especially the first half…really strong.
Britt:
Oh thank you. Yeah, I like those too. That's why we put them first.
Morley:
Which songs presented themselves first?
Britt:
"Jet Black Heart" and "Speed of Light" were the first two songs that we wrote. I co-wrote my album with Todd Kerns because I said I don't have time to write this album (laughs). I need someone to help me write and he's one of my favourite artists. He's in a band called Age of Electric. So I grabbed him and we just started jamming everyday and then we'd go home and do homework and then come back the next day. "Jet Black Heart" and "Speed of Light" were the first two to be done. It was kinda nice because when I knew I had two singles, like the rest of the songs I could you know, do whatever. As long as we have two singles on your album you're fine.
Morley:
"Stuck Here" is one of my favourite songs. Ever do it live?
Britt:
I did when we first started playing but you know we decided not to play that one live. We wanted to keep it upbeat. But if I do interviews in radio or something, and acoustic songs live, then we'll do that song.
Morley:
Songs fall in and out of favour over time. What is your favorite song at the moment or maybe the one that you feel represents your band the best?
Britt:
It changes every day. I like "Nighttime" right now. It's supposed to be our next single. So…um I 'm not really sure. I've always liked "Jet Black Heart". I don't know. There's a couple that I really hate on my album. (laughs)
Morley:
What led you to not only cover The Cult song but to place it in the 2nd place slot?
Britt:
Well, it turned out so great. That's why it's on the second slot. But I wanted to do a cover song of that song since I was a little kid. I had met Ian Astbury when I was on tour with Bif. I was eight years old. I was a black belt and he was a green belt. So he'd come to the venue everyday and bow to me. And I was like, holy shit! Ian Astbury is bowing to me. That's is crazy. So I said one day I'm going to cover one of your songs. And he said: Well do "She Sells Sanctuary". I was like okay (laughs) The name meant nothing to me at that point.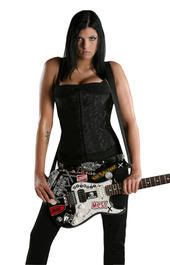 Morley:
Sometimes when a musician goes solo, after awhile they're kind of sorry they left the nest because they find out they don't like having the spotlight solely on them and dealing with all the responsibilities. Is this the case with you at all or are you glad you made this decision?
Britt:
It was nice playing in Bif's band and not having to do like interviews everyday and just being like a hired musician. You kinda miss everything else when you go and do that. With Live on Release I was in every single interview just because our singer was really stupid and (laughs) I'm not really sure why, but I did end up doing most of them? It's alright. I bring Dandy along to do a lot of the stuff too and they pick up the slack in other ways, my band does. I don't know. It was weird at first, actually having to stick to a mic while playing guitar. It was like, oh, this is so different. I have to change everything now. But I like it.
Morley:
You wouldn't know from last summer's show I saw that you were uncomfortable.
Britt:
Oh, yeah. It was a tough thing, it was a couple of months of vocal training and I thought that was the hardest part. And then I'm on stage and I'm boring. And I'm like ahhh, I've got to do stuff when I'm up there . I can't just stand there and sing. So I've gotten really good at it over the last summer here.
Morley:
It sounds like you've been on tour from the moment your record was released. Are you getting sick of the road yet?
Britt:
Well we did eight months out and then half way through, our album came out and then we got home for about a day after the Warped Tour, and that was a really f**king long tour, you know, and then they sent us out to do these Bodog Battle of the Bands shows. And at that point there were some people there that were like yelling: you suck. Metal rules. And I'm like you know what? I don't need that. I want to go home. (Laughs). Give me a week off and then I can go out and I can deal with this shit. So then we finished both days and went home. And we got two weeks off. And then we were itching to go back out and we did some more showcases. And now I just want a little bit of a break and write.
Morley:
Can you see your second record coming soon?
Britt:
Oh yeah, yeah. We're writing it right now. I was going to write it with Jason Dar of Neurosonic but I think I'm going to switch around with different writers and get a different CD than I came out with last time.
Morley:
Before your record you were out on tour with Bif for quite awhile and then of course you were in your previous band for years. Now it's all guys. Do you miss having other females to hang out with after being "Sick and Tired" like you say of being stuck with guys in a bus for miles and miles?
Britt:
Oh go no. females are retarded. Trying to write with girls…or, no, tour with females was like the hardest thing. Bif, she knows how to tour. Gail Greenwood from L7, she was in Bif's band for a while, she knows how to tour. Then you have all these little whiny bitches on tour that just want to be crabby and complain and call their mommies all the time and bring their parents on tour. It's like f**k, (laughs) why are we doing all this? I don't know, I like having my boys there. And you know, we've got into different fights together. I don't know. They're good. They protect me and stuff.
Morley:
You're a black belt. I think it's the other way around.
Britt:
Yeah, because I could dish it but I don't think I could take a punch from a guy.
Morley:
How was it touring with all the other bands this summer on Warped? Some bands say it's great and for others it's a real chore to get through?
Britt:
I've heard a million different stories man. Some on Warped Tour say it was summer camp for them. For me it was a boot camp. It was brutal. (laughs) It was a good experience but we had to build our stage everyday and it was 125 degrees in the sun. And our band didn't get catering so we were just like trying to stop at Wal-Mart once a week and try to shove as much food in the fridge as possible and just get by. It was hard but we had a lot of fun. Especially on the day off because everyone gets together and have like a trailer trash party.
Morley:
Yeah I was reading your blogs about that…
Britt:
And it's really good to play for people that you wouldn't naturally play for. Like if we play for Bif, it's the same type of market, whereas someone who's going to see NOFX might stop and see us and say wow, okay, I like this type of music.
Morley:
I remember seeing Live On Release when you opened for The Moffatts in Ottawa and the thing that first impressed me was your guitar sound. Do you feel you get enough respect for your abilities? Evidently you held your own for Bif to take you in place of Doug (Fury).
Britt:
Yeah, lately especially. I've been in Guitar magazine and a bunch of different publications like that. And in photo shoots with my guitar and they're finally starting to realize that I can play and I'm serious about it. But um, I don't know. People don't really say much about it. It's just something I do. To me, I'm a guitar player; I'm not a singer. It's a good thing to know how to play guitar. I don't know, I just go through Marshall cabs JCM2000 and my strat and that's it. I know how to dial my amps.
Morley:
You've said that "Speed of Light" was written about the break-up of LiveOnRelease. You use some pretty well not strong but direct strong lyrics. Is there still an anger there towards the former members?
Britt:
One, yes. I'm really not a big fan of Colette. Me and Leah and Foxx go out for coffee and hang out and gossip (laughs). I don't know. They're all cool girls and they're all in new bands and Leah's going to school. She just got out of the biz completely when she quit. But you know there
are
some hard feelings between me and the singer.
Morley:
You've written some songs with your Dad on there. He's also the manager along with your sister. Do you sometimes feel claustrophobic and worry that you're too involved with family?
Britt:
I'm really glad to have them around actually. They take care of me and Bif is like family as well and they take care of her (laughs). We won't be f**ked over because they are family, but yeah sometimes, yeah I just want to yell f**k off, but you can't because it's my dad, right. (laughs) And there's no fighting them. They just know what's best so if you don't like what they're doing you just have to deal with it, because they're doing what they know they're going to do and you can't really say much about it. Whereas another artist can just fire their manager if they don't listen to them.
Morley:
You just have to try and get your space where you can.
Britt:
I moved out of my mom's place about two years ago and my dad and my sister and my mom all live in the same complex so I got the hell out on the other side of Vancouver when I moved out...(laughs).
Morley:
What can you tell us about your next record?
Britt:
I have a direction and stuff but it always seems to change when you're actually writing the songs, you know. As far as musically, I want it to be led zeppelin meets 9 inch nails sort of thing…a lot heavier. You know I don't want to be in-between. Is it pop? Is it rock? Is it alterative? I just want it to be hardcore rock or something like that. I don't know yet. But we'll see.
Morley:
Any instrumentals this time out?
Britt:
Yeah, I've got a couple of little metal riffs and songs that I have stacked up but I don't know if it's appropriate.
Morley:
What are your best markets in terms of sales?
Britt:
Um, yeah Canada's good. Mostly in Canada. The UK was receiving it well. I'm not really sure actually...I really could care less about record sales and all that bullshit. (laughs) When people buy the cd and they like it, that's cool. They tell me to my face. That's awesome. But I'm not about numbers. My label's about building careers not one-hit wonders, right? So if my first record, my first solo record doesn't do well or just is mediocre record sales-wise, that's okay. I'll just keep working at it. I think that's maybe why they're re-releasing it with more power, so...yeah we're doing well.
Morley:
Well once people hear "Baby Come Back", people should be on board.
Britt:
Yeah, I hope I appeal to the masses but I'm not Avril so we'll see. (laughs)
Morley:
Hope to see you back in Ottawa soon.
Britt:
Hopefully. I want to go back on tour. (laughs)
Morley:
Awesome. See you then.
Britt:
OK thanks for the interview.
You Should Also Read:
Britt Black website
Britt Black MySpace


Related Articles
Editor's Picks Articles
Top Ten Articles
Previous Features
Site Map





Content copyright © 2023 by Morley Seaver. All rights reserved.
This content was written by Morley Seaver. If you wish to use this content in any manner, you need written permission. Contact Morley Seaver for details.