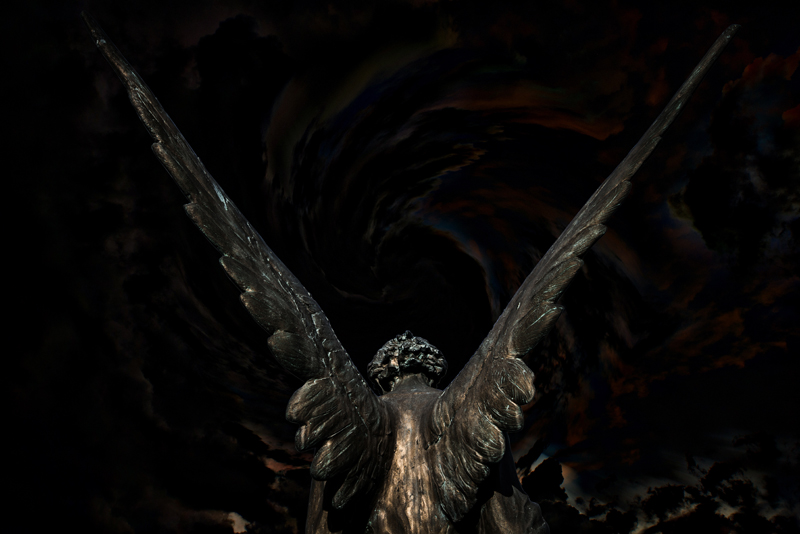 One of metal's most enduring bands is Scorpions who continue to knock out record after record of melodic crunchiness. The band was formed in the late '60s by Rudolf Schenker and I enjoyed a phone call with him recently as the band was starting their North American tour to promote their new record Humanity Hour One .

antiMUSIC: Congratulations on Humanity Hour One. I love it. To my ears it's probably the best complete record since Love at First Sting. I've liked other records you've done since then, but this is just a bit more complete record. Since this is your first record since 2004, why the wait, and how did the new record come all together.

Rudolf: I mean look, in the long history of a band, it's very hard to handle. So we have not only to deal with the band, we have to deal with the surrounding. I mean time is changing, and the beginning of the '90s grunge came in, or at the end of the '80s, you know, it was really a hard time. And the '90s, we did our part to survive. We did side projects like Eye II Eye, Moment of Glory, and the acoustic record Acoustica. Then rock comes back. Some how there was something in the air. But we wanted to finish the acoustic album because Christian Kolonovits who was the arranger and conductor for Moment of Glory, we had him in mind to do an acoustic album because the Asian market they were asking for an acoustic album for years. And we said, then ok, let's do this and then we go and tour and show the people we were still rocking and then come back with Unbreakable. Unbreakable was a good album. We like it very much. But we said to ourselves that we can do it better by having really one of the big producers who can lift us up. Who not always tell us yes, yes, yes. But who also says no, no, no, yes, no. We had lots of producers on line, but Klaus and me we went to meet Desmond Child and a few other guys. But Desmond Child came the closest to what we were looking for. First of all to make good songs, because he's an amazing composer and he is the guy who has the vision in his mind. And when he told us what he wanted to do, and what he thinks the Scorpions should do, we were convinced that we wanted to work with him. He said OK, I want to work with you but we can only start in October because I'm to finish Meatloaf. So we said, no problem for us because we have a lot of things to do around the world, playing live concerts. We came in October to Los Angeles with lots of songs, new songs and stuff but then Desmond Child, he presented us with his concept, called Humanity Hour One. And then he brought his designer with him, who designed the album sleeve and the whole concept convinced us. We said amazing. That's great. That's something which is more mature. And he said you know guys I do the overview, I do the vocals, and here's James Michael who will do the guitars, the bass and drums. It was a good idea because to really have two parts doing this album is very good. Every part is controlling the other part. In this case, you don't go too far, you're staying very close to what we are looking for. And we started doing this album, we started working with writers like Marti Frederickson, good friend of ours and Eric Bazilian, and Jason Paige. And then James Michael, he wrote also. And we put the whole thing together, and an album which really, it's a bridge between older Scorpions and new Scorpions. The Scorpions of today. Because we don't want to sell the same car, with the same model, every year. We want to go forward and make the styling more up to date, especially in the days where you work with ProTools and you record digital, there are more possibilities than you can work and have fun. I know when we did with Eye II Eye we went a little too far because it was our first album to work with digital, and for hard disk recording. But this time we said we want to do it in the right way. So in this case we really put something together where we built a bridge between the older style of Scorpions and the new one and we also tried to really balance the more, darker side and the more hopeful side of the songs on the album. In the end this whole album was just sounding like Scorpions and also the level of the songwriting and everything is high class. My favourite song is Humanity, and it's important to us that also when we do this song, that when you have a concept album, call it concept album but in the old tradition, it's a concept album in the way of building something around human. Humanity Hour One, means human beings 10 thousand years on earth, what is done, what is happening and where we go. What is the situation that we have to go? And in this case we put a lot of stories together to give people a message, to give people some great songs. And the good thing about it, we started our American tour in South America and we started the tour in Manaus in the rainforest because Paolo Berrin, our promoter from South America, he came Spain when we were on the European tour and he said, you know guys, I have here a good idea. Because you're coming out with this record Humanity Hour One, and you're talking about global warming and all this stuff. You know it would be great if we could put the concentration, the attention of people to the rainforest. Let's make a concert in Manaus in the rainforest, and Greenpeace is in involved, and so we said ok, great. That's a great idea. We want to do it. But then let's do it in kind of like a live recording there and get this album out for charities to save the rainforest. And we did the whole thing. 20 thousand people were there, enjoying the concept. And we enjoyed it very much to be in the rainforest, and see the wonderful world that is really in a dangerous position because people are killing…over a million years, to kill it because of money. And it's the lungs of the world? And it's terrible. In this case, we were into it. We enjoyed it. Playing there. It became a part of Humanity Hour One. But what's important is, we don't want to preach. We want to give rock music for the people. We want to be mature but on the other hand, we want to make sure that the people who are getting great 12, 13 great songs and when there's lots of songs, when they listen to the lyrics they say, oh what are they singing about? It sounds interesting. Then they're going to the lyrics and they are making their own interpretations about the message and that is the good situation, comparing to a painter who is painting the painting and the person who is seeing the painting can make their own mind up. It's the basic idea of Humanity Hour One. So yeah, that's the situation.

For the rest of the interview, see the link below.
You Should Also Read:
The rest of the interview with Rudolf Schenker
Scorpions official website


Related Articles
Editor's Picks Articles
Top Ten Articles
Previous Features
Site Map





Content copyright © 2022 by Morley Seaver. All rights reserved.
This content was written by Morley Seaver. If you wish to use this content in any manner, you need written permission. Contact Morley Seaver for details.