Juggling Multiple Financial Priorities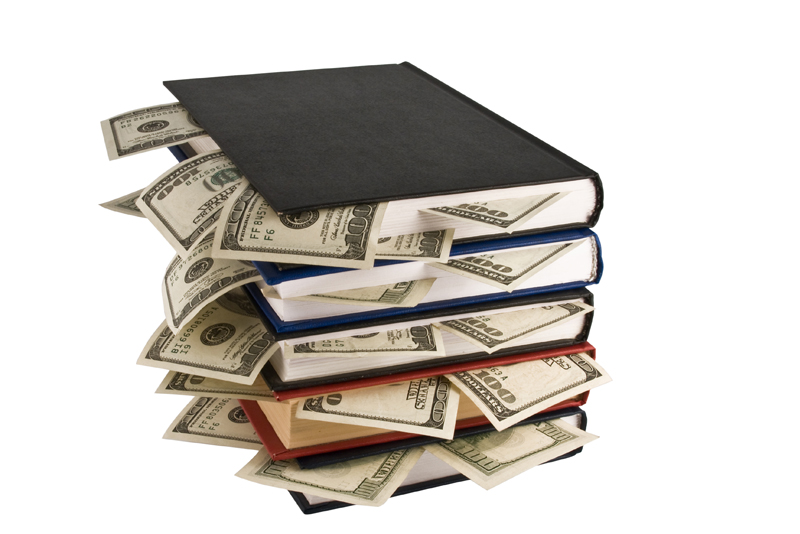 Financial multi-tasking is something nearly all of us do on a daily basis whether deliberately or subconsciously. Every time we make a monetary decision; whether to purchase a new pair of rollerblades, something which we might be able to afford in our present circumstances only by making minimum payments on our utility bills, we are prioritizing our financial objectives. We constantly find ourselves juggling a wide array of conflicting financial priorities; saving for retirement, investing in college funds for our children or even grandchildren, and in some cases, extending financial assistance to adult children or even elderly parents who may be experiencing difficulties.

The recession has exacerbated the financial pressures for millions of families and individuals; a significant portion of whom are merely struggling to stay afloat and delaying long-range plans such as retirement. If there is any benefit to the recession, it may well be that it is compelling many people to become more cautionary with regard to their saving and spending habits and tempering their expectations in terms of investment risk and reward.

It is impossible to win on every front even during the best of times. How can we more effectively allocate our limited monetary resources among so many conflicting financial goals and needs, particularly in an uncertain, wobbly economic climate?

Getting Started:

When establishing financial priorities it is imperative to separate them in terms of spending, saving and investing. Everyone will have a slightly different list of financial priorities based upon their stage of life, interests and needs. Consider a wide range of scenarios that could possibly apply to your situation. One does not need every type of insurance or investment. For those with young children, life insurance could be of paramount importance. If you are a single homeowner without any beneficiaries, you may only need home, auto and disability insurance. While for some, long-term care insurance could be ranked as a top priority. We all approach financial matters differently. Some individuals do not formulate a budget or use personal finance software yet their checkbook is always balanced, they always find innovative ways to save money and actively contribute to retirement funds. They almost instinctively possess a clear mental picture of their financial situation and are able to make appropriate decisions based upon their needs.

The Checklist:

This is a basic checklist to cover a wide range of situations. Check only the items that apply in your case. If you have a budget, you can also include it.

• Cash Savings
• College/Education Funds
• Debt load: what are your "essential" expenses?
• Estate Planning
• Health Care
• Insurance
• Long-term non-retirement investments
• Miscellaneous (anything that might not fit into the other categories)
• Real Estate
• Retirement Funds (excluding your employer's retirement plan)

Prioritizing: The Steps

1. In a journal, write a few paragraphs that describe your current personal situation. Take realistic stock of everything in your life including your job, earnings, prospects for salary growth and career advancement. What personal factors are hindering your advancement? Is there any disadvantage that you could turn into an advantage? Are there any advantages in your current situation that could possibly propel you towards achieving any of your goals? What are your main concerns or worries?

2. Look at the items that you checked from the checklist. How adequately are you meeting each financial need? Are you having difficulty in just being able to pay just the necessary household expenses? Will you need to reassess your retirement savings goals? Is paring down credit card debt hindering your ability to make your monthly car payment? Is saving and investing for your child's college fund obstructing your ability to fund your retirement plan and make monthly mortgage payments now that your income has decreased? How long would you be able to forego contributing to a retirement fund in order to pay off your credit card debt? For each item, make a list of the benefits and "costs" to each decision. What kind of creative financial maneuvering would you have to undertake to achieve competing financial objectives (i.e., paying off your credit card debt while still managing to make a "small" contribution to a retirement plan. Examine your monthly expenses. Would it be absolutely necessary to take a part-time job or could you save an extra $25 monthly by trimming or eliminating a few expenses temporarily. Having an additional $25 a month to put into a mutual fund still adds up to $300 a year; temporarily contributing even a small amount is better than doing nothing.

3. Clarify your answers in more detail if necessary. Do you need to make any short-term or even long-term changes in your lifestyle? Is it necessary to struggle to make mortgage payments on a house that is draining your financial resources? Will you need to sell your house and even incur a short-term loss as it could be financially beneficial in the long-run; enable you to make a fresh start with a lower debt burden and pursue a lifestyle that is commensurate with your level of income? Ask yourself what would be the worst case scenario if you could not meet your financial objective(s) and try to make a truthful assessment.

4. Formulate a strategy for each priority.

5. Give yourself a time limit to achieve each objective as it will provide you with a sense of urgency and purpose.







Related Articles
Editor's Picks Articles
Top Ten Articles
Previous Features
Site Map





Content copyright © 2023 by Reshma Vyas. All rights reserved.
This content was written by Reshma Vyas. If you wish to use this content in any manner, you need written permission. Contact Sandra Baublitz for details.