Free Online Rug Weaving Books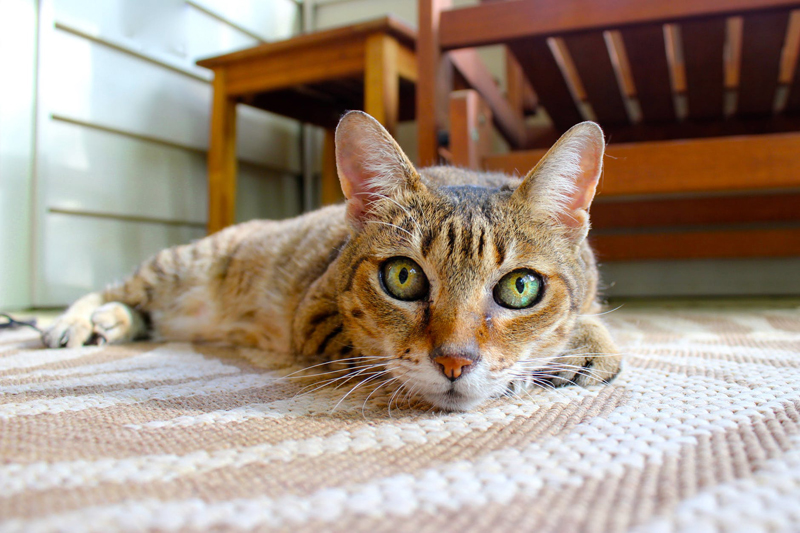 I'd like to start this article by thanking the Google Books Library Project and the participating libraries for making these books available online. Most of us would never have the opportunity to read these books without the ongoing efforts of this project.

The Google Books Library Project has made it easier for us to access and read books and publications that are no longer in print. Searches can be done by Author, Title or Subject. Books and publications that are considered public domain can be read online at your home computer.

To access the Google Library, go to: https://books.google.com/
You do not need to sign in or create an account to read the books.
At the Google books prompt – type what you are searching for and click on search books.
To narrow your search to books that can be read online, click on "Public Domain only" or "Full View only". You will see these options located at the left hand side of your screen.

I did searches for "Rug Weaving" and paging through the results, I found the following books that looked interesting to me. Weaving was very popular in the early 1900's so this is only a partial list of the books available on the topic in the Google Library.

How To Make Rugs
Written by Candace Wheeler
Copyright 1900 by Candace Wheeler
Copyright 1902 by Doubleday, Page & Co.
130 pages

The Craft of Hand-Made Rugs
Written by Ami Mali Hicks
Copyright 1914 by McBride, Nast & Co.
236 pages
*Includes chapters on Dyes, Braided Rugs, Scalloped Doormats (Tongue Rugs), Knitted Rugs, Crocheted Rugs, Needle Woven Rugs, Colonial Rag Rugs, Stenciled Oil Cloths and Tufted Counterpanes.

Three Hundred Things A Bright Girl Can Do
Written by Lilla Elizabeth Kelley
Copyright by Dana Estes & Company in 1903
630 pages
*Chapter 9 is dedicated to Knitted Rugs, Hooked Rugs, Weaving and Making Fringe.

Foot-Powered Loom Weaving
Written by Edward F. Worst
Copyright 1918 by Edward F. Worst
211 pages

The Art of Weaving: by Hand and by Power
Written by Clinton G. Gilroy
Published in 1845 by Wiley & Putnam
574 pages

The Theory and Practice of the Art of Weaving by Hand and Power
Written by John Watson
Published by George Watson in 1873
490 pages

Jacquard Weaving and Designing
Written by T.F. Bell
Published by Longmans, Green, And Co. in 1895
303 pages

Hand-loom Weaving: A Manual for School and Home.
Written by Mattie Phipps Todd of the Horace Mann School, Minneapolis, MN
With and Introduction by Alice W. Cooley, Formerly Supervisor of Primary Schools, Minneapolis, MN
Copyright 1902 by Mattie Phipps Todd
Revised, 1914
160 pages

Textiles: A Handbook For The Student And The Consumer
Written by Mary Schenck Woolman & Ellen Beers McGowan
Copyright 1913 & 1920 by the MacMillan Company
428 pages
*Includes information on Hand & Power Weaving and Dyeing and Laundering of Textiles.

European And American Carpets And Rugs: A History Of The Hand Woven…
Written by Cornelia Bateman Faraday
Copyright in 1929 by the Dean-Hicks Company
382 pages
*Includes more than 400 illustrations.

The Handicraft Book: Comprising Methods of Teaching Cord And Raffia Constructive Work, Weaving, Basketry And Chair Caning In Graded Schools
Written by Anne L. Jessup and Annie E. Logue
Copyright in 1912 by A.S. Barnes Company
123 pages

Cleaning and Renovating At Home
Written by E.G. Osman
Copyright 1910 by A.C. McClurg and Company
Copyright 1919 by W.F. Zimmerman
209 pages
*Chapter 11 discusses cleaning and renovating carpets

This is an ongoing project, with new books being added on a regular basis. To learn more about the Google Books Library Project, go to https://books.google.com/googlebooks/library.html.

I'd love to hear your thoughts and reviews of these books or any other rugmaking related books found in the Google Library. I'll start a discussion in the forum or feel free to send me an email.

This site needs an editor - click to learn more!

You Should Also Read:
Twined Rag Rugs
Free Online Oriental Rug Books
The Craft Of Hand Made Rugs




Related Articles
Editor's Picks Articles
Top Ten Articles
Previous Features
Site Map





Content copyright © 2023 by Christine Dux. All rights reserved.
This content was written by Christine Dux. If you wish to use this content in any manner, you need written permission. Contact BellaOnline Administration for details.