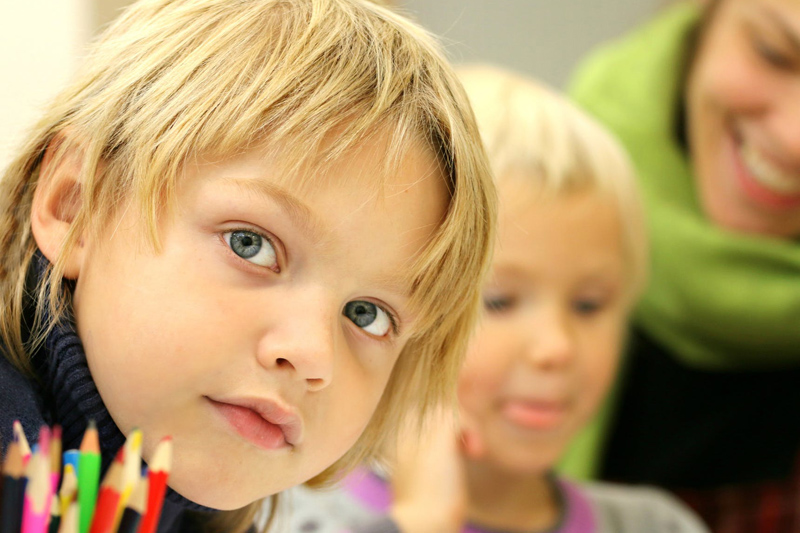 Baking with preschool aged kids can be challenging and downright messy, yet it is something that most kids absolutely adore. Maybe it is because they feel grown-up baking in the kitchen, or perhaps they simply love getting their hands messy. Whatever their reasoning may be, you can use baking as a time to bond with your child and, of course, mix in a little learning. Because of the nature of cooking, you can easily incorporate math terminology and concepts. Use our adapted banana bread recipe to enjoy a yummy math lesson.

Easy Banana Bread
3 bananas, well mashed
1 cup raw sugar (or whatever sugar/sugar substitute you typically use)
Flax seeds *see note (You can use 2 whole eggs instead of flax seeds)
½ cup applesauce
1 cup white flour
1 cup whole wheat flour
1 tsp. baking soda
½ tsp. salt
½ tsp. cinnamon

Note: to use flax seeds as an egg substitute combine one tbsp. ground flaxseed and 3 tbsp. water. Stir the mixture and allow to become thick and gelatinous. Using a flax substitution is a common vegan baking substitution; however, even if you are not vegan it adds essential fatty acids to your banana bread. It sounds really weird, but it does not alter the taste at all.

Directions: Preheat the oven to 350 degrees. Mash the bananas in a bowl using a fork. Add sugar, eggs/flax, and oil/applesauce to the bananas and stir well after each addition. In a separate bowl, mix together the dry ingredients. Slowly add them to the banana mixture and stir. Pour the mixture into a greased 9x5 pan. Bake 55-60 minutes.

Incorporating Math

Counting: Have your kiddo count all of the ingredients before starting. Then, with all of the ingredients you can have your child help you count as they add them to the bowl.

Measurements: Begin introducing measurements to your child. Talk about cups, teaspoons, tablespoons, etc. Lay the measuring instruments out and have your preschooler put them in order from big to small and small to big.

Heat: As you preheat the oven talk about the concept of heat. Remind them that a refrigerator is cold and show them the temperature gauge in the refrigerator. Then tell them you will be heating the oven to 350 degrees which is a much higher number and therefore significantly more hot.

Counting, measuring, and discussing heat can be done in a very natural way while you are busy baking; however, if your child seems confused or stressed out when you incorporate these math concepts then stop. The main point of baking is not to turn it into a lesson, but rather to enjoy spending time with your child—soak up this one on one time with your kiddo. There is plenty of time for them to learn how to count and measure, but these inquisitive preschool years go by lightning-fast. When you are done baking, brush the flour off your child's cheek and enjoy some delicious banana bread.



Related Articles
Editor's Picks Articles
Top Ten Articles
Previous Features
Site Map





Content copyright © 2023 by Amy Tradewell. All rights reserved.
This content was written by Amy Tradewell. If you wish to use this content in any manner, you need written permission. Contact Amy Tradewell for details.