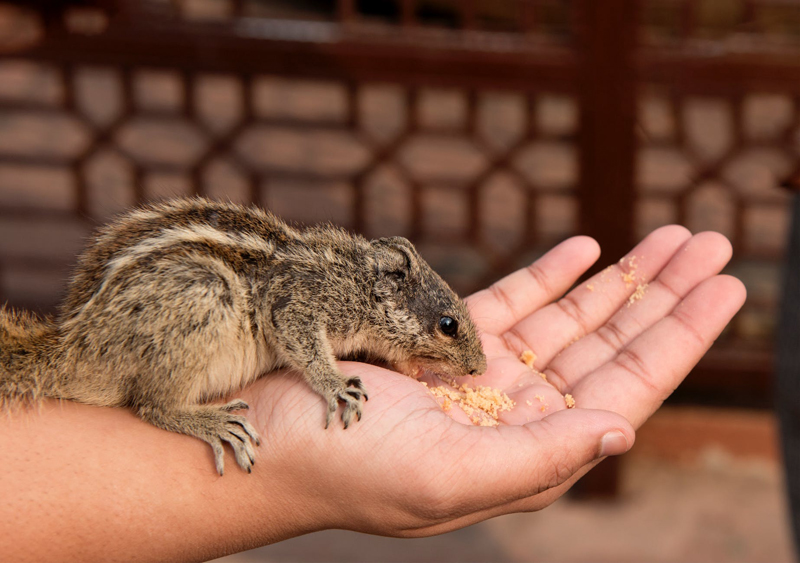 Using a little imagination and a lot of common sense will help you find many ways to save on pet care, without limiting the quality of pet care.
The first thing you can do for your pet is purchase the very best in food. It will save you a bundle in the long run. Keep track of how much your pet eats, a fat pet is an unhealthy pet. Don't feed junk snacks. I have found since having animals that require a diet rich in vegetables and other healthy foods I am a lot healthier because of it. I serve my skunk and parrots basically what we eat. Compare your local prices, veterinarian prices to warehouses like petco or petsmart, you will find you can save a lot of money and have a better quality diet. (PETCO link toward bottom of page to compare prices)
Exercise your pet. I don't care if it is a dog, cat, bird, ferret, or whatever kind of pet, they need exercise. They also need sunshine vitamin d. So do you! Vitamin D has been found to be an important preventive in pet health and human health; vitamin d deficiency is growing more prevalent.
Sunshine exposure will give you 3,000 – 20,000 IU of vitamin d while an eight ounce glass of milk will give you 100 IU. That's a heck of a lot of milk to drink. If you took that much D in supplement form it will cause your body to over process calcium – not a good thing. Get your pet and you out in the sunshine! Just 15 minutes a day will give you plenty of vitamin D. Saving money on exotic pet care is helping you stay healthy too!
All ectotherms can't generate heat from within so you will have to provide it for them. Use an under tank heat pad under a third of the habitat. Don't use a human type heating pad; they have an auto shutoff in two hours. You will find your pet dead in the morning. They also require a basking light. Most ectotherms would like a basking light. Check out the huge pet warehouses and compare prices to local prices. You will find you can save a lot of money.
Keep your pet healthy with cleanliness and sanitation. This is probably the second most important things you can do for your pet to help them achieve a long and healthy life.
There are many disinfectant agents on the market that could cause injury to your pet, especially a bird and their unique respiratory system. Many agents leave a residue even after rinsing.
Disinfectants containing phenol can cause illness in many animals and could even cause death. Pine-Sol and Lysol are both products containing phenol. Using any product with phenol is most lethal to a cat. A long time ago I had washed the kitchen floor. My cats never stepped on wet floors but one day my cat Molly decided getting her paws wet was less of a worry than whatever was on her mind at the time.
Molly of course licked her paws; oh icky mom there is water on the floor! Just a short time later she was vomiting. This is when we learned how lethal phenol could be. (Molly is fine)
Even bleach which we have used for centuries can cause vomiting.
One of the safest disinfectants to use on cages, food dish, toys, blankets, kennels, laundry, or even on your own skin or on your pet is disinfectant solutions containing Chlorhexidine. Some of the trade names would be Nolvasan, Chlorasan, and chlorhex.
Chlorhexidine Solution gallon
by the gallon is the way to go.
Remember, odor is caused by bacteria or fungal growth, the odor gets worst as the organic substance begins to decay. Cleaning with a Chlorhexidine product will not only help your pet stay healthier but also help eliminate odors as well; and save you a ton of money.
Many of the pet medications you use can be bought 1800PetMeds.com cheaper than at your veterinarian. However, the chances are if you approach your veterinarian and ask her or him if they will match PetMeds price there is a very good chance they would. Retailers be it PetMed or your veterinarian purchase from the same wholesalers. This will keep your veterinarian happy they aren't losing the business that is going to PetMed.
One thing that can or most likely will hit any pet owner is emergency veterinarian bills. You can avoid economic euthanasia by buying pet insurance. You wouldn't consider not having insurance for your spouse or child; this can save you tons of money when an emergency arises.
American Animal Hospital Association (AAHA) may help with veterinarian care if you're down in your luck.
Make your own toys. I talk to building supplies or lumber yards and ask if I can have some of their remnants of lumber (untreated). I buy bulk rope of different sizes at a building supply. For a bird you can color the lumber with Kool-Aid. The unsweetened kinds just use water, no sugar. Drill a few holes, string the rope through one piece, tie a knot, go through the next piece of wood, tie a knot, and just continue this until the toy reaches the length you want. You can use this method with any size bird. Small pieces of wood use rope smaller in diameter. Same thing applies to rodents, use your imagination.
Cat toys are easy; raise your own fresh catnip. They love fresh catnip and it is good for them. If you really think Fluffy needs a catnip mouse buy some material and fashion a mouse. I find my cat like her child's sock stuffed with dried catnip as well as any mouse looking toy. Ferrets like the same type of toys but the catnip will have no effect on them. They like tunnels, boxes to play cave in (watch our fingers – cave bites.:)
Using a little imagination, have fun using your imagination, keep safety in mind, and save money. Above all else, you have a healthier and happier pet.
Example of pet warehouse
Amazon has a 24-hour cookie. So, if you follow my link today, and then decide to think about the purchase the link will expire in 24 hours. By all means think about your purchase but please go back through my shop so that I get credit.
50 Really Exotic Pets: A Fur-and-Feather-Free Guide to the Most Lovable Tarantulas, Tortoises, Snakes, Frogs, Lizards, and Other Creatures
My Exotic Pet Shop


Scroll down a litter further and sign up for the exotic pet's newsletter. Your email is 100% safe, I never even see it. You will receive a newsletter twice a week. Once in a great while an emergency newsletter may go out, but this would be only for a big illness outbreak or other emergency. Subscribe so you will know when new content comes out!

If you have a comment about this article, if you have a question, or just want to say hello, stop by the Exotic Pet Forum! Comment Here

Feel FREE to Contact me anytime. You can reach me via my bio page. Click on my name.

Contact Diana

This site needs an editor - click to learn more!

You Should Also Read:
Exotic Pet Shop
Compete Exotic Pet Index
Children's Pet House




Related Articles
Editor's Picks Articles
Top Ten Articles
Previous Features
Site Map





Content copyright © 2021 by Diana Geiger. All rights reserved.
This content was written by Diana Geiger. If you wish to use this content in any manner, you need written permission. Contact BellaOnline Administration for details.